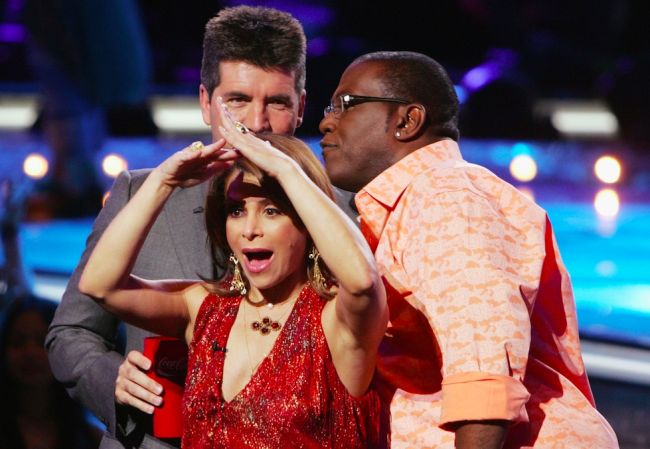 Simon Cowell, Randy Jackson, and Paula Abdul criticized, dawg'd, and encouraged American Idol contestants for the show's first eight seasons. Paula was the first one to leave, followed by Simon and many years later, Randy. Fox tried to recapture the trio's biggest-show-on-TV magic with a rotating group of judges, including Aerosmith's Steven Tyler, Ellen DeGeneres, Jennifer Lopez, an unhappy Mariah Carey, and Nicki Minaj. But despite their pop star popularity, it never worked. Idol sunk from a high of 31.17 million viewers to 10.31 million in the most recent season.
No wonder Fox announced its 15th season would be its last. And they're pulling out all the stops, according to Ryan Seacrest (don't worry, William Hung isn't coming back… probably).
Show host Ryan Seacrest told Access Hollywood that the Fox show's former judges will be back for the final season. "I've spoken to all of them recently and we as a team have talked to them about coming back to do something for the final season. They are going to do it it's just a matter of figuring what to do with them," Ryan [said]. (Via)
I think I speak for everyone when I say: Bring Back Dunkleman.
(Via Access Hollywood)