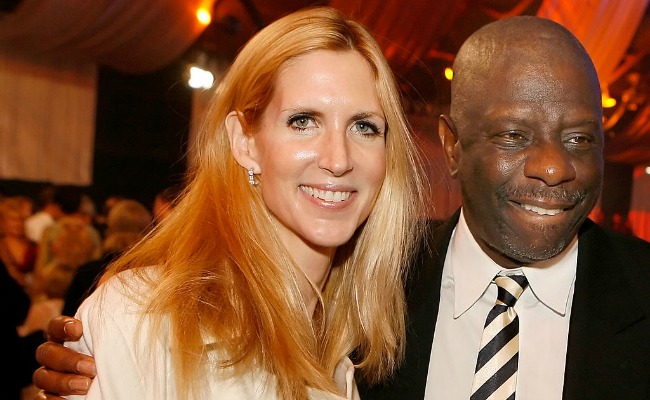 There's plenty that could be said about Ann Coulter, none of it is really very positive. She's a divisive Conservative figure who seems to write at least two books a year and they're all testaments to trolling anything to the left of her opinion. She does have a few friends on that side, namely Bill Maher, but typically she is treated with the same caution that one might treat a demon. Not that Ann Coulter is a demon, it's just that she seems to enjoy playing one during political discussions. It's something she would likely wear as a badge of honor.
But there are some rumors that give her humanity a bit of a shine and the rumors about her dating Jimmie Walker from Good Times is one of them. Politically, Jimmie Walker and Ann Coulter are probably a little different, but you'd be surprised to learn that Walker doesn't really fit into a mold of your typical celebrity with political views. That's probably why the rumor keeps popping up over time. The spark this time was Good Times producer Norman Lear during a chat with Entertainment Weekly:
"I love him; he's a wonderful guy, but I'll tell you something about him that'll astound you: He dates Ann Coulter," Lear said. The news surprised Barris, who then listened as Lear explained he and his wife had dinner with Coulter and Walker. Lear added that Coulter turned out to be "a dreamy, delicious, sweet person."

"J.J. dates Ann Coulter!" said Barris. "You couldn't write that! That's fantastic!"
Most folks seem to be surprised that Coulter and Walker would be dating, but this is America. Weirder people have gotten together and found some connection, sometimes without money involved. It would certainly raise some eyebrows considering some of her past statements, but folks can divorce their politics from their relationships.
Coulter is denying the latest round of rumors, calling the former sitcom star the "best of friends" and shooting down the idea that there is any romance there.
Good friends or lovers, it is definitely better than your typical Ann Coulter tale. No one has been offended and it doesn't seem like any buildings have been leveled. Chalk it up as a fun win.
(Via Entertainment Weekly / NY Daily News)