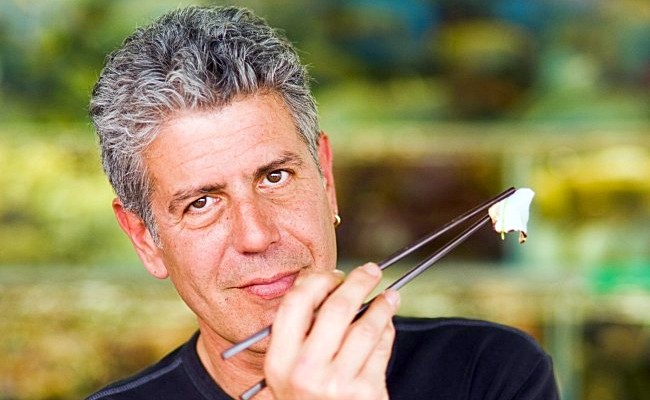 The "Creative Arts" portion of the Emmys is basically their version of the Oscars' "Scientific and Technical Awards": They're the categories too specific for television. The awards are being handed out over the weekend, far away from TV cameras, but that doesn't mean some of the winners aren't big news. Rick and Morty quietly won for Outstanding Animated Program, while all four guest actor trophies went to black performers. Now Anthony Bourdain has won two posthumous awards, says The Hollywood Reporter.
The show, which was hosted, written, and executive produced by the late chef, travel journalist, and TV star, was feted with six awards total, for Best Informational Series or Special, Writing for a Non-Fiction Program, Picture Editing for a Non-Fiction Program, Sound Editing for a Non-Fiction Program and Sound Mixing for a Non-Fiction Program. Bourdain himself won two of the Emmys, for Writing and Informational Series or Special.
Bourdain died by suicide in June at the age of 61. His colleagues accepted the award on his behalf and honored their beloved colleague.
"For me and for all the folks that have worked for him in the last 20 years, I want to say his writing was always fiercely intelligent, real, no bullshit. His writing was inimitable," said one colleague. "He's truly on a journey to parts unknown. We wish we could have shot that journey with him."
So far this weekend, Parts Unknown has also won an Emmy for picture editing.
(Via The Hollywood Reporter)