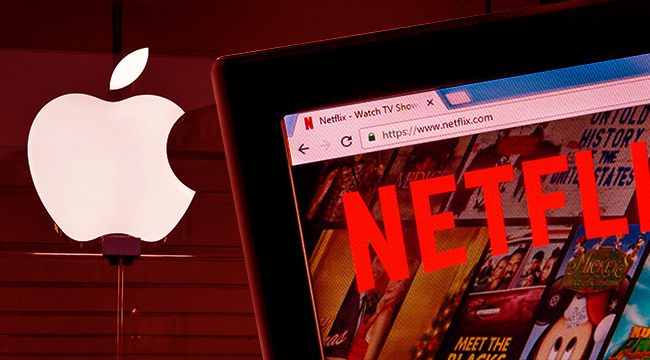 The streaming wars are getting heated. As Netflix spends billions, former allies are becoming competitors. And Apple, worried about being left behind, is tapping its deep war chest to try and keep up, and it's dropping a lot of money to do it.
The Wall Street Journal is reporting Apple is spending $1 billion to acquire or develop original shows and movies over the next year that will be distributed via Apple Music. That's not, in absolute terms, the biggest spend. HBO dropped $100 million on just one season of Westworld and just one episode of Game Of Thrones can run $10 million. That's the ballpark Apple intends to play in, but it may be a tougher game than it realizes.
In theory, of course, Apple is suddenly a major player, as the iPhone and other Apple products sell millions, supposedly giving Apple millions of eyeballs. But as other companies have learned the hard way, having a platform and buying content doesn't translate into cultural relevance. Apple's first foray into original content, Planet Of The Apps, has remained barely visible despite the splashy celebrity judges and high production value, and Apple competitors Yahoo! and Google have both taken runs at Netflix only to find themselves distant also-rans. Even Microsoft, once the company's mortal enemy, has struggled to get into the TV game.
More fundamentally, Apple faces the problem that it's never really been interested in entertainment. Apple has let everything from Pixar to the Halo gaming franchise slip through its fingers over the years. Apple traditionally views itself as a hardware and software company, not a movie studio, and shifting from one to the other is a tricky business few ever pull off. Apple has billions to spend, of course, but all the money in the world can't make a TV show compelling or guarantee audiences will watch.
(via The Wall Street Journal)