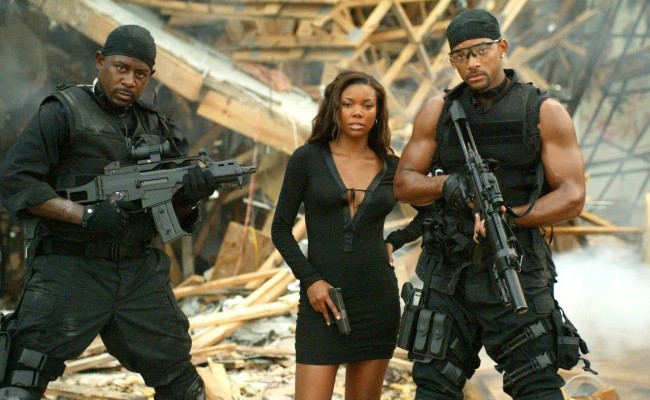 It's been roughly 15 years since we last rubbed elbows with the Bad Boys franchise. If memory serves, that last go-around featured a lot of corpse chucking and drug goofs-n-spoofs. The next entry in the series will apparently be a small screen affair as NBC has given the green light to an untitled spin-off series based on the box office juggernaut.
Variety reports Gabrielle Union will reprise her Bad Boys II role of Special Agent Sydney "Syd" Burnett in the now approved pilot with Blacklist vets Brandon Sonnier and Brandon Margolis serving as writers and exec producers. (Union also has an exec producer credit on the project.) From the sounds of things, no Will Smith or Martin Lawrence appearances are being promised upfront which shouldn't come as much of a shock.
In this spin-off, Union's Syd Burnett is no longer a DEA agent and has moved to a detective gig with the Los Angeles Police Department. She finds herself paired with a working mom with a different lifestyle than hers (and "some grass-is-greener envy"), but both detectives are considered top tier at what they do. There probably wouldn't be a show if they were just okay, I suppose. At present, the show is described as an "action-packed, character-driven procedural." Interpret the show's development in contrast to the perpetually delayed Bad Boys 3 however you choose.
Maybe Union, Jerry Bruckheimer and the other top brass could give Joe Pantoliano a call to reprise his role as Captain Conrad Howard for all of us Joey Pantsheads out there. WE EXIST, DAMMIT!
(Via Variety)