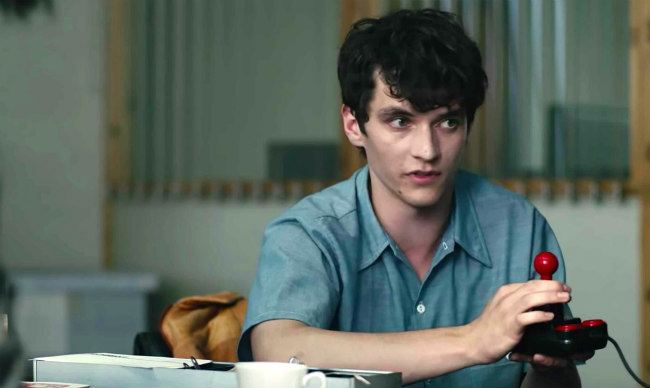 Netflix has had a series of big wins when it comes to original content in recent months. Forget about its failed big push to get Roma an Oscar for Best Picture. An Academy Award in that category could have been a game-changer for how the movie industry values streaming sites, but three trophies for the film were a huge step in the right direction.
Moreover, the viewership and attention its other properties has gotten has been a boon for the site in a landscape that's going to get considerably more crowded in the coming months. Disney and WarnerMedia are coming, and Netflix has battled back by flaunting good ratings (at least they say) for Bird Box, To All The Boys I've Loved Before and the Black Mirror interactive episode Bandersnatch.
According to Netflix vice president of product Todd Yellin, we should expect to see a lot more Bandersnatch-like interactive content from the company in the coming years. Yellin spoke at the FICCI-Frames media and entertainment conference in Mumbai on Tuesday. The keynote speaker, Yellin said the network was a big hit across a variety of demographics and is "doubling down" on interactive content.
"It's a huge hit here in India, it's a huge hit around the world, and we realized, wow, interactive storytelling is something we want to bet more on," Yellin said. "We're doubling down on that. So expect over the next year or two to see more interactive storytelling. And it won't necessarily be science fiction, or it won't necessarily be dark. It could be a wacky comedy. It could be a romance, where the audience gets to choose – should she go out with him or him."
Yellin's example seems more hypothetical than concrete, but Netflix had been interested in more interactive content on the platform in the past. The network was reportedly partnering with storytelling video game maker Telltale on Minecraft and Stranger Things games that were to be native to Netflix. That may have blown up, however, when Telltale — which had made a successful The Walking Dead narrative game — saw massive layoffs in the last quarter of 2018.
Despite the uncertainty around those projects, it seems Netflix would like to replicate Bandersnatch's success elsewhere on the platform, and possibly in different genres to boot. Whether that works in a romantic comedy is uncertain, but get ready to use your remote a bit more during shows on Netflix in the future.