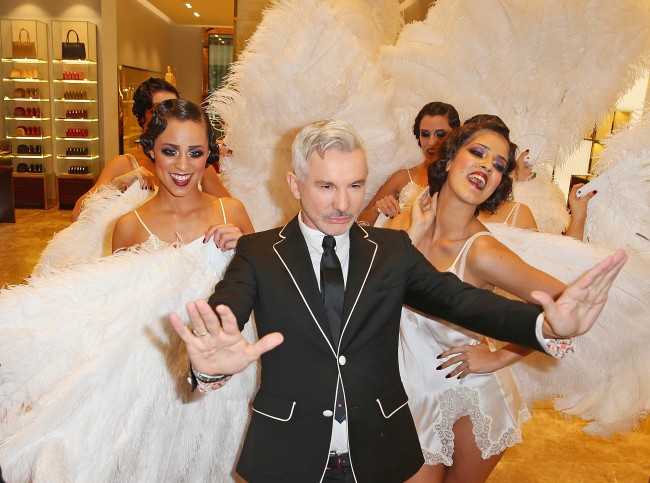 Baz Luhrmann's first TV show, The Get Down will be, surprise, a period piece musical set in New York City.
All 13 episodes of The Get Down will premiere on Netflix in 2016. Very few details have been announced about the plot or characters, but like many Luhrmann projects, it sounds like The Get Down will be mainly about atmosphere and spectacle.
The Get Down will explore the dawn of the hip-hop era in NYC, focusing on what a Netflix release calls "a rag-tag crew of South Bronx teenagers [who] are nothings and nobodies with no one to shelter them — except each other, armed only with verbal games, improvised dance steps, some magic markers and spray cans." The show, set at a time when the city was veering toward financial disaster, will jump around different scenes and musical styles — "from CBGBs to Studio 54," as Netflix puts it. The Get Down is "a project I have been contemplating and working on now for over 10 years," Luhrmann said in a release. "Throughout, I've been obsessed with the idea of how a city in its lowest moment, forgotten and half destroyed, could give birth to such creativity and originality in music, art and culture."
Luhrmann will direct at least three episodes of the series, including the finale. His creative team will include Copper's Thomas Kelly and The Shield's Marney Hochman as well as previous Luhrmann collaborators Paul Watters (Australia) and Catherine Martin, who won the Oscar for Best Costume Design for Moulin Rouge! and The Great Gatsby.
With the announcement, Netflix released the first trailer for The Get Down. Check it out below.
Source: Vulture