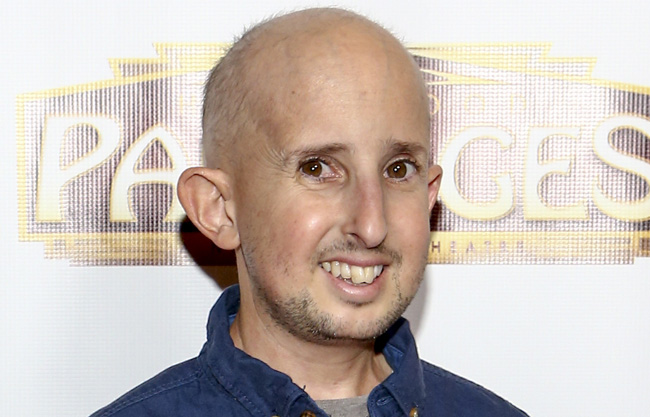 Sad news. Ben Woolf, the actor who played Meep on American Horror Story: Freak Show, has passed away. He had been in critical condition after being hit by a car last Thursday while he was crossing the street on foot.
"We have been overwhelmed by the outpouring of love and support from all over the world for our beloved Ben," Woolf's family said in a statement. "He touched so many hearts in his 34 years. His memory will live on within each of us and within his work."

"Ben was one-of-a-kind, and will never be forgotten," said a statement from Woolf's agency, ZTPR. "The time we all shared together will be remembered forever."
Ryan Murphy posted this on Twitter shortly after news of his death broke.
Source: Variety