Last Updated: July 2nd
There are a lot of good TV shows on Netflix (and you can find more with these secret codes). But what's the best Netflix original series? The streaming service has put more and more emphasis into their own programming over the last few years, and with over 100 Netflix originals — between shows and movies — browsing aimlessly can be daunting. If you're trying to figure out exactly which original show to watch next, here's a great place to start with a look at a ranked list of the 55 best Netflix series right now.
Related: The Best Shows On Netflix Right Now
1. BoJack Horseman
6 seasons, 77 episodes | IMDb: 8.6/10
Netflix's best series is also one of its most underrated. Set in a world where anthropomorphic animals and humans live side-by-side, BoJack Horseman is about a horse named Bojack (Arnett), the washed-up star of the 1990s sitcom Horsin' Around. After a decade boozing on his couch and sleeping around, Bojack tries to resurrect his celebrity relevance with decidedly mixed results. His agent and on-again, off-again girlfriend is a Persian cat (Amy Sedaris); his rival (Paul F. Tompkins) is a golden labrador; he's in love with a human woman who works as a ghostwriter (Alison Brie); and he has a layabout roommate (Aaron Paul) with whom Bojack has a co-dependent relationship. On the face of it, it's a zany satire of Hollywood and celebrity culture. What's unexpected, however, is that Bojack Horseman may be television's most honest and thorough examination of depression. The writing is sharp, the jokes are layered, and the situations are hilarious, but there's a melancholy undercurrent to the series. Despite being a horse, Bojack is also one of the most human characters on television. It takes two or three episodes to hook viewers into its world, but once it does, it's an impossible series to stop watching.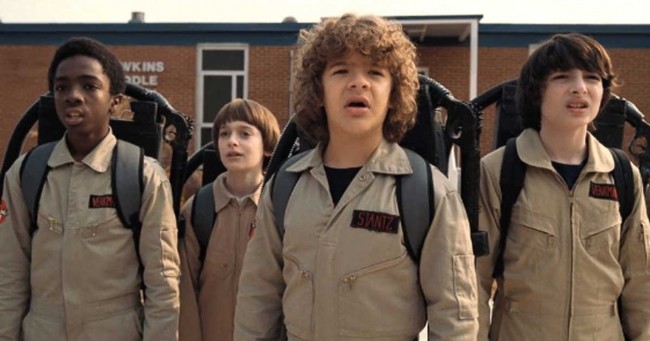 2. Stranger Things
3 seasons, 25 episodes | IMDb: 8.8/10
A throwback and love letter to the early 1980s movies of Steven Spielberg and John Carpenter, the Duffer Brothers Stranger Things feels both familiar and new. The first season is about a boy named Will (think E.T.'s Elliot) who is captured by a The Thing-like creature and trapped in a Poltergeist-like world. His mother (Winona Ryder) recruits the local sheriff to investigate Will's disappearance. Meanwhile, Will's dorky, Goonies-like best friends take to their bikes to do some sleuthing of their own and eventually befriend an alien-like girl with telepathic powers (the E.T. of the series). The investigation into Will's disappearance and the arrival of the telepathic girl all seem to lead back to a power plant operated by a character played by Matthew Modine. It's great PG horror/sci-fi, like the blockbusters of the early '80s, but for those who didn't grow up in the era or aren't intimately familiar with Amblin Entertainment's catalog, the series may not hold as much appeal.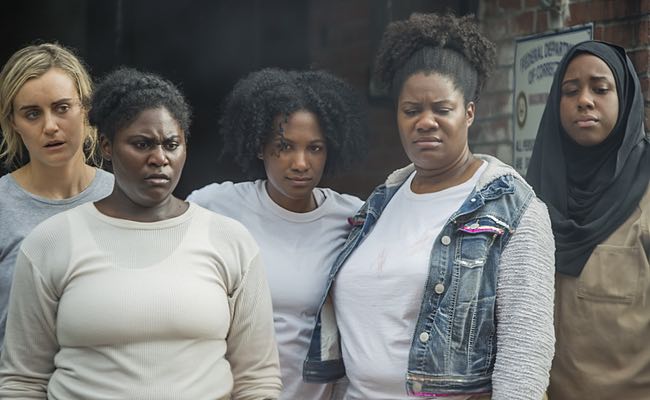 3. Orange is the New Black
7 seasons, 91 episodes | IMDb: 8.1/10
Jenji Kohan's knack for social commentary mixed with humor is perfect for a prison story. Orange Is the New Black is as funny as Weeds in its early years, but Kohan has found a way to infuse poignancy to the overall vibe of her stories. The diverse, engaging ensemble cast is chock-full of fan favorites, and while Orange is the New Black traffics in stereotypes, it also challenges and complicates them. The acting is superb, the writing is brilliant, and the storylines are addictive. More importantly, it forces us to root for people who make poor decisions and appreciate the fact that we all make poor decisions because we're human. The series will make viewers laugh and think, and every once in a while, it will break viewers' hearts. It is a smart show, but most of all, it is good, in every sense of the word.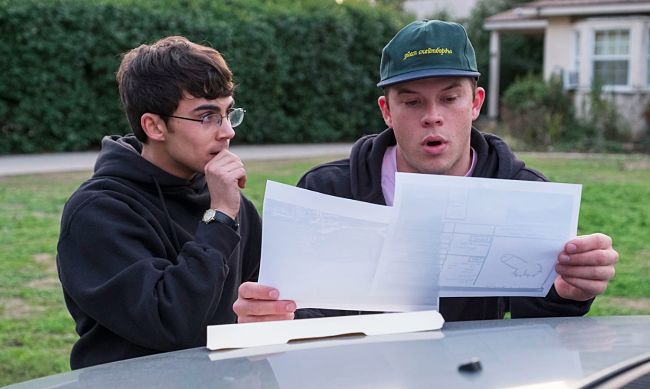 4. American Vandal
2 seasons, 16 episodes | IMDb: 8.2/10
In theory, American Vandal sounds silly and sophomoric, and it is, but it's also a genuinely brilliant, incredibly clever, smartly written satire of true-crime documentaries. It plays just like any other true crime docuseries — interviews, investigations, multiple suspects, and numerous conspiracy theories — only the crime here is not a murder. It's a high school student who has been accused by the school board of spray painting dicks on 27 cars, a crime that threatens his ability to graduate. It's a brilliant whodunnit that just happens to also be the best parody of 2017, and it even earned a Peabody Award earlier this year. With the show's second season, the guys are investigating a new mystery: the case of the cafeteria's contaminated lemonade. If you thought there were a lot of dick jokes in season one, just wait until you see how many sh*ttakes the've got planned.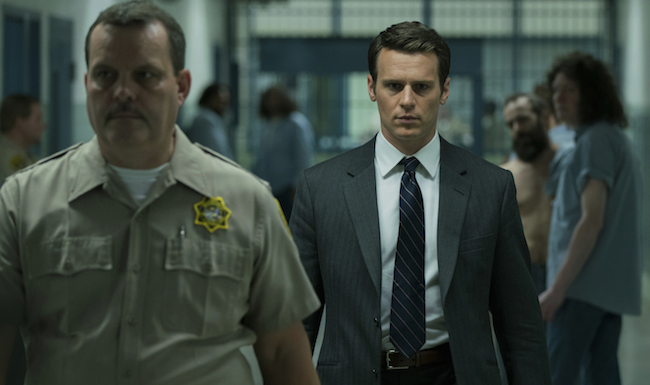 5. Mindhunter
2 seasons, 19 episodes | IMDb: 8.6/10
In Mindhunter, Jonathan Groff plays Holden Ford, a character based on the real-life John E. Douglas (the inspiration for Jack Crawford in the Hannibal series). The series itself is based on the origins of an actual behavioral science unit in the FBI used to study serial killers in the 1970s and 80s. Ford is a young FBI Agent who takes a keen interest in psychology which, in turn, grows into an interest in the psychology of sequential killers. It's a fascinating exploration into the origins of what now seems commonplace, a science that has inspired dozens of police procedurals. What's more interesting here, however, is that while Ford is studying serial killers (all of whom are based on actual serial killers from that era), Ford develops his own obsession with serial-killers which mirrors the obsession serial killers have with their victims. The series comes from Joe Penhall and executive producer David Fincher (who also directs several episodes), and fans of Fincher's Zodiac will appreciate Mindhunter for its same attention to detail, and the same dedication to character and research over surprising twists and reveals.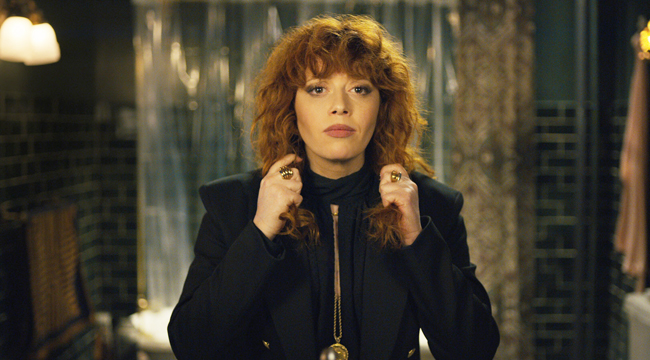 6. Russian Doll
1 season, 8 episodes | IMDb: 8/10
Natasha Lyonne stars in this Groundhog Day-from-hell remake about a woman who's forced to relive the last day of her life over and over again. It's been done before, but this series stands out thanks to its mix of dark humor and a tinge of the supernatural. Lyonne is one of the often overlooked OITNB stars, but it looks like this series is giving her a chance to show off her comedic chops as her character, Nadia, endures a constant loop of partying, dying, then waking up to do it all over again. As bleak as the premise is, Lyonne manages to find a silver lining, a universal message that basically read, "The world is sh*t, let's help each other out if we can."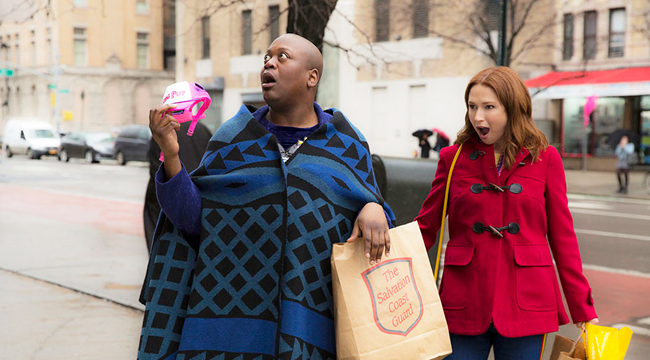 7. Unbreakable Kimmy Schmidt
4 seasons, 52 episodes | IMDb: 7.8/10
Relentlessly positive, infinitely quotable, and insanely likable, Unbreakable Kimmy Schmidt applies the quick-witted, reference-heavy comedy of 30 Rock to the life of Kimmy Schmidt (Ellie Kemper), a woman who moves to New York after being rescued from a doomsday cult. Kimmy, a 30-year-old woman with the pop-cultural IQ of a '90s teenager, must navigate the cynical big city while dealing with her own form of PTSD. She's helped along by her conspiracy-theory minded landlord (Carol Kane) and her irresponsible, flighty gay roommate (Titus Burgess). Its fast pace and wide-eyed wonder of its lead make it one of the most bingeable series on Netflix. It's almost impossible not to finish each season in one or two sittings because it's a near-perfect sitcom about the power of human optimism that's as life-affirming as it is funny.