Each week our staff of film and TV experts surveys the entertainment landscape to select the ten best new/newish shows available for you to stream at home. We put a lot of thought into our selections, and our debates on what to include and what not to include can sometimes get a little heated and feelings may get hurt, but so be it, this is an important service for you, our readers. With that said, here are our selections for this week.
20. Living for the Dead (Hulu)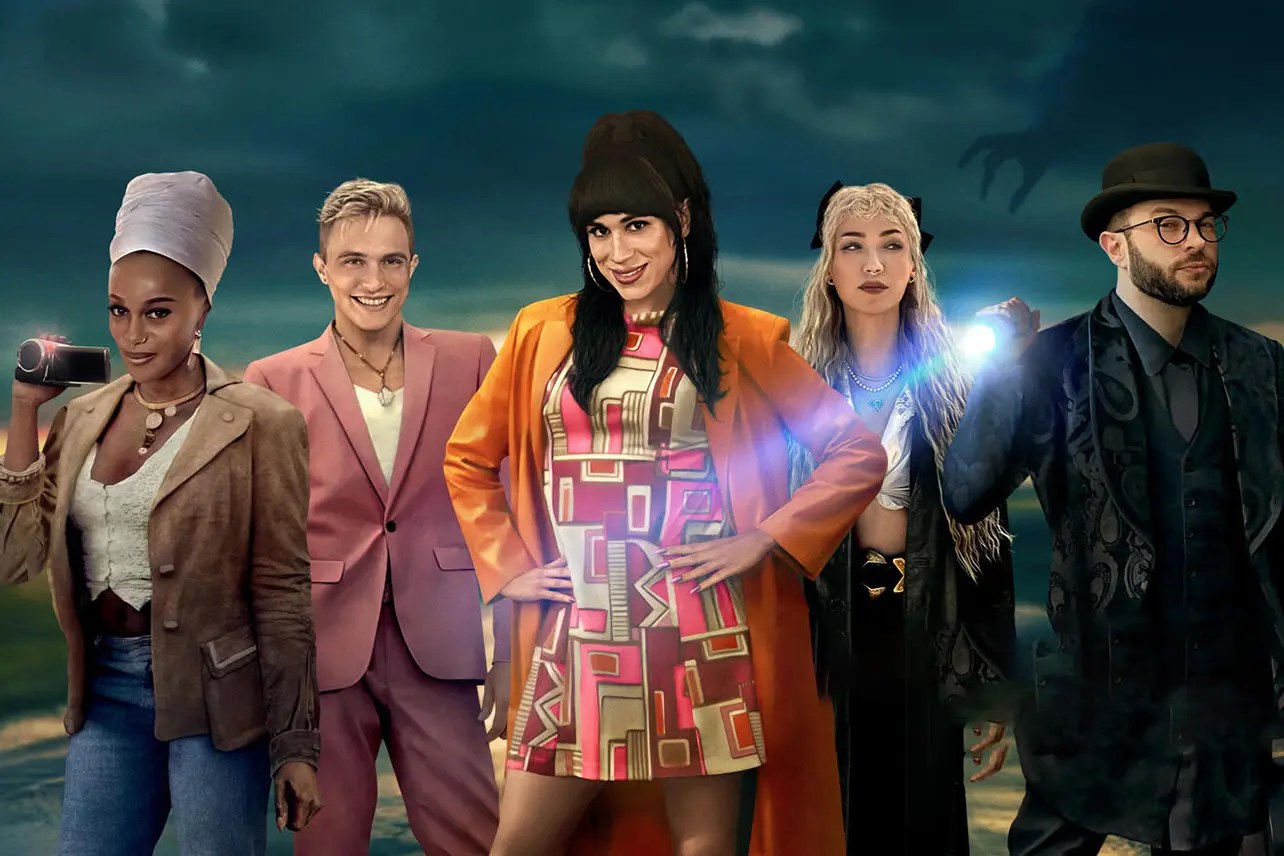 Kristen Stewart's gay ghost-hunting show has everything: slayances, spook-kikis, haunted strip clubs, and comedian Roz Hernandez snacking on donuts while she yells at homophobic poltergeists. The group – a hodgepodge of paranormal experts that includes a psychic, a witch, and a tarot card reader – road trips across the country in this docuseries produced by the Queer Eye creators, chatting it up with demonic entities and benevolent spooks to get to the root of some very real, very human problems. If there's a better way to spend your weekend than watching a group of well-dressed Queer spiritualists commune with the dead while cracking jokes and busting stereotypes, we don't want to know about it.
19. Quiz Lady (Hulu)
The important stuff here:
— This movie stars Sandra Oh and Awkwafina and Will Ferrell, which is a good start
— This is the official summary: "Anne and her estranged train-wreck of a sister, Jenny, must work together to help cover their mother's gambling debts. When Anne's beloved dog is kidnapped, they set out on a wild cross-country trek to get the cash."
Yes, this will do just fine.
18. Rap Sh!t (Max)
Rap Sh!t has returned for a second season which means there is a new batch of episodes that follow the consistently entertaining lives of Shawna and Mia as they rise up the ranks in Miami's rap scene. Season one of the Issa Rae-led series was all about establishing their rap careers, and now in season two, the duo looks to take things beyond South Beach. With new heights come new struggles as Shawna and Mia will have their integrity tested over and over again in exchange for quick success. Through it all, you can expect to laugh and cheer on the duo all while enjoying the show's stellar soundtrack which features appearances from real-life hip-hop stars and up-and-coming acts who fit the show's aesthetic.
Rustin is all of the following things:
— A biopic of Civil Rights leader Bayard Rustin, who helped MLK organize the 1963 March on Washington but whose efforts were minimized at the time and therefore largely forgotten since because he was openly gay at a time when that was not convenient for public figures
— From Higher Ground, the production company helmed by Barack and Michelle Obama
— Loaded with talent like Colman Domingo and Chris Rock and Jeffrey Wright and Audra McDonald
Learn something cool this week. Check it out.
16. Squid Game: The Challenge (Netflix)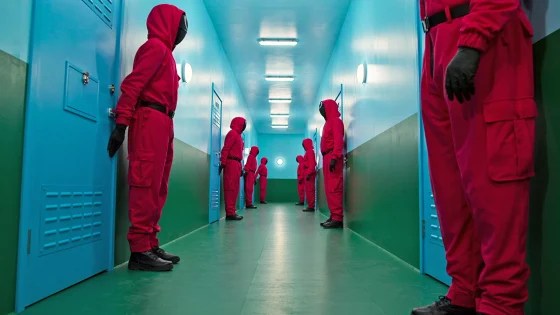 Despite Squid Game being a smash, global, runaway hit, something about a reality show did not sound so wise. Still, Netflix decided that they were up to The Challenge, and sure enough, some unfortunate allegations have surfaced. Still, it will be worth checking in to see how this show moves from dystopian-tale-that-portrays-a-horrific-reality-show to an actual reality show. People won't be able to resist.
15. Scott Pilgrim Takes Off (Netflix)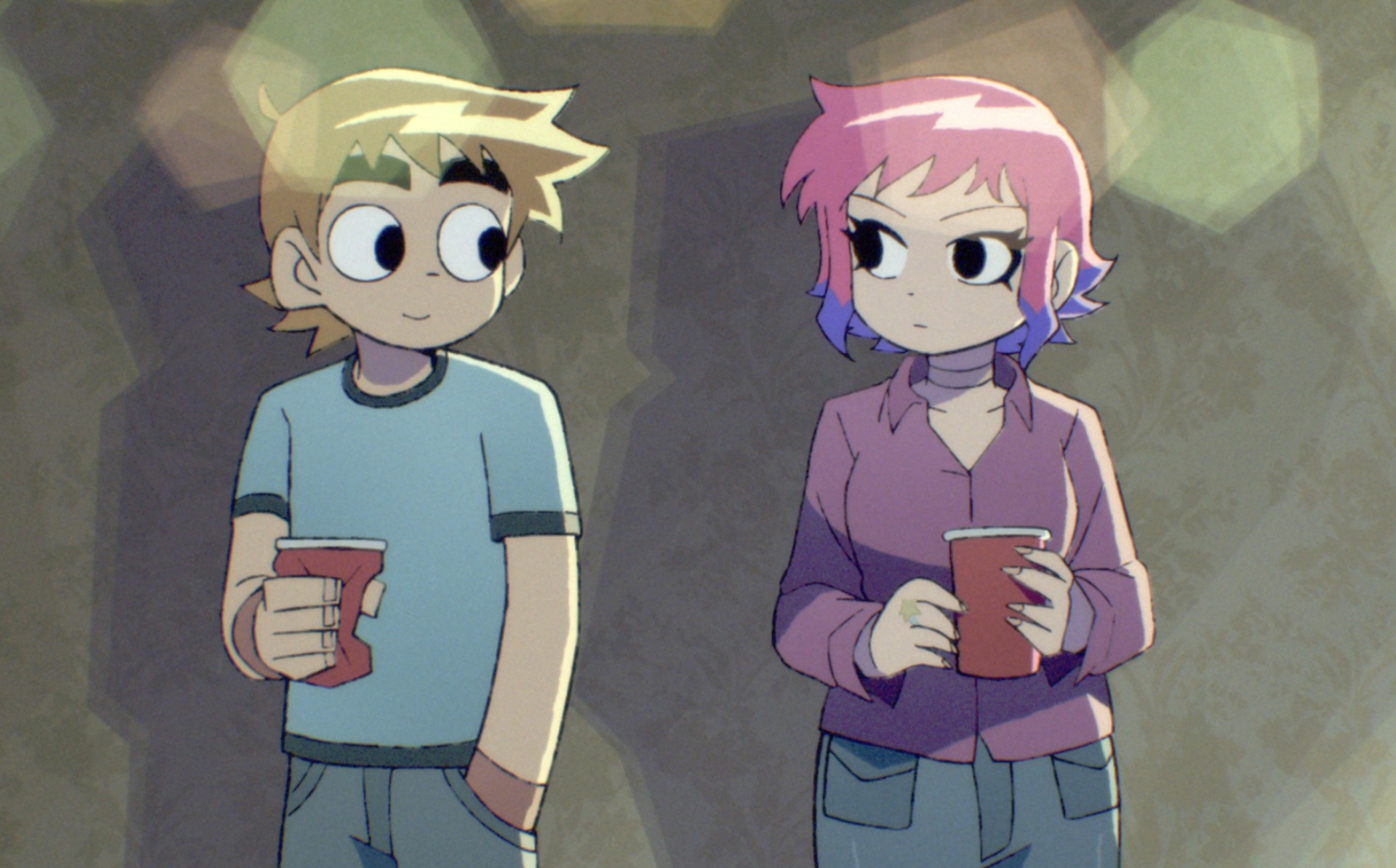 Nearly every actor from the original, cult-favorite Scott Pilgrim film is back for this anime-inspired Netflix series that also functions as a clever remix. Is it as good as the actual run of sequels we should have been given over the last 15 years? Noting could be, but it comes close, leaning on its all-world voice cast and the very specific charm that drove the film and Bryan Lee O'Malley's original graphic novels.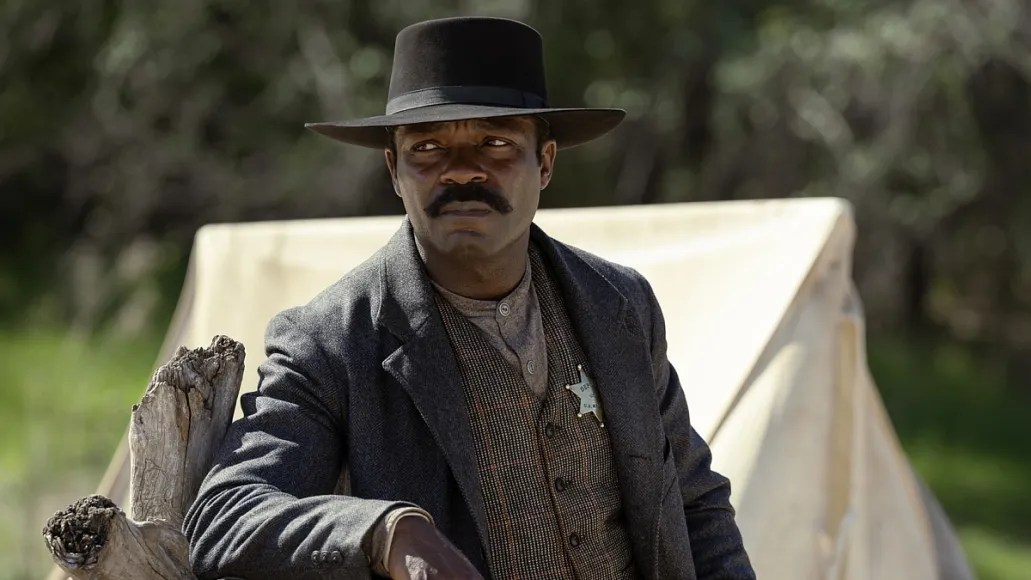 Taylor Sheridan currently has 6666 in the works on the Yellowstone side, but first, he's taking viewers back to the real Old West. David Oyelowo portrays the legendary Black U.S. Deputy Marshal. This series will harken back to the Post-Reconstruction era, in which Bass Reeves became a notorious frontier hero by capturing thousands of the most frightening criminals in the land. Oyelowo will be accompanied by Dennis Quaid, Garrett Hedlund, and Donald Sutherland.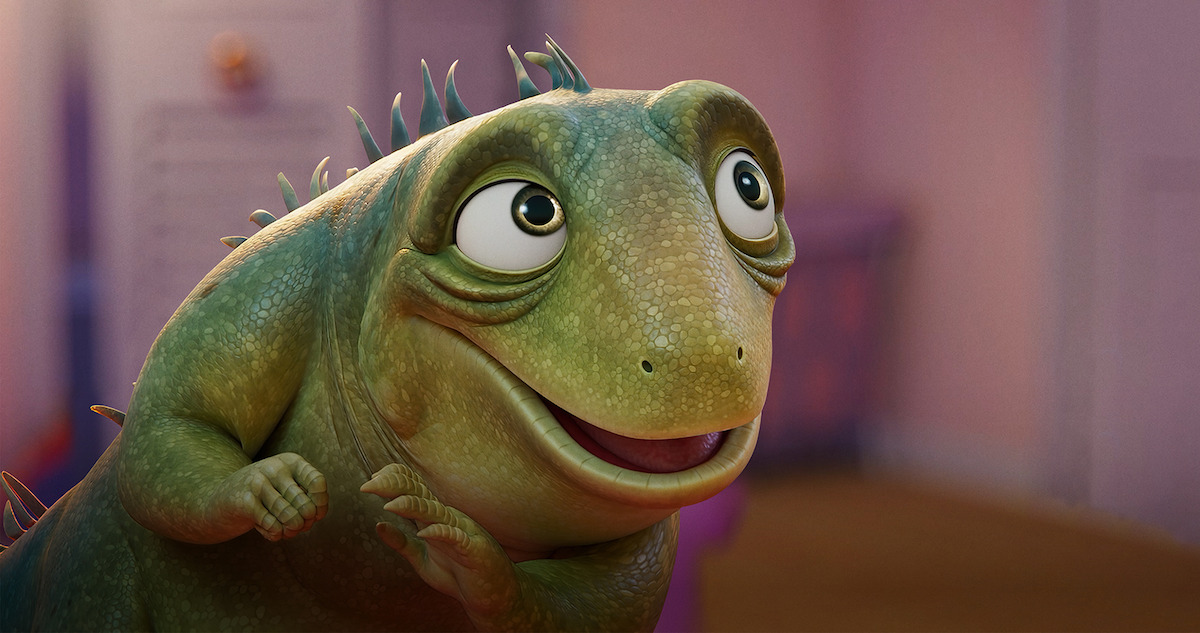 What if there was an animated movie for kids where Adam Sandler — now hear me out — voiced a talking lizard? And it was co-directed and co-written by Robert Smigel, the comedy genius behind many of the greatest SNL moments ever? And the rest of the voice cast included Jason Alexander, Cecily Strong, Bill Burr, Heidi Gardner, and Stephanie Hsu? Would you believe such a movie exists? Well, it does. It's called Leo, and it's on Netflix. Your kids need to be introduced to Adam Sandler eventually. Maybe start here and not, say, Uncut Gems. Save that until they're older.
12. Monarch: A Legacy of Monsters (Apple TV+)
Monarch: Legacy of Monsters stars Kurt Russell and Godzilla and… are you already sold? You should be. The first live-action TV show in the MonsterVerse — which also includes Kong: Skull Island and Godzilla vs. Kong — makes you care as much about the humans, including Kurt and his son Wyatt, as Godzilla and his "Titan" friends. In an up-and-down year for genre shows, Monarch: Legacy of Monsters is a highlight.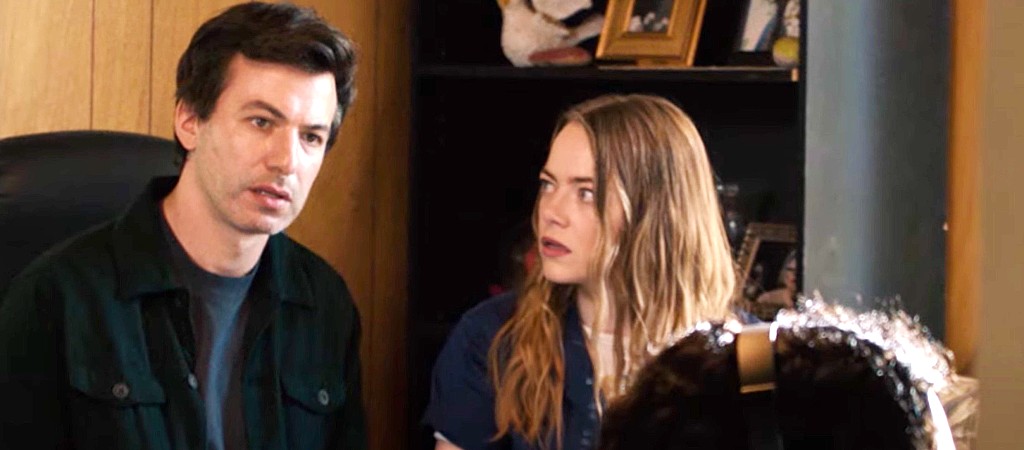 There are cringe comedies and then there's Showtime's The Curse, a limited series about a married pair of alt-HGTV home flippers gentrifying their New Mexico neighborhood via eco-friendly monstrosities and calling it philanthropy. Created by two masters of squirm – Benny Safdie and Nathan Fielder – the show is a voyeuristic exercise that tests fans' capacity for second-hand embarrassment as its main characters, the affluent Asher (Fielder) and Whitney (a shockingly unlikable Emma Stone) bulldoze the soul of their small, impoverished community with just a few reality TV cameras and a staggering amount of white privilege. It's the best, most uncomfortable TV show you'll watch this year.
10. The Fall of the House of Usher (Netflix)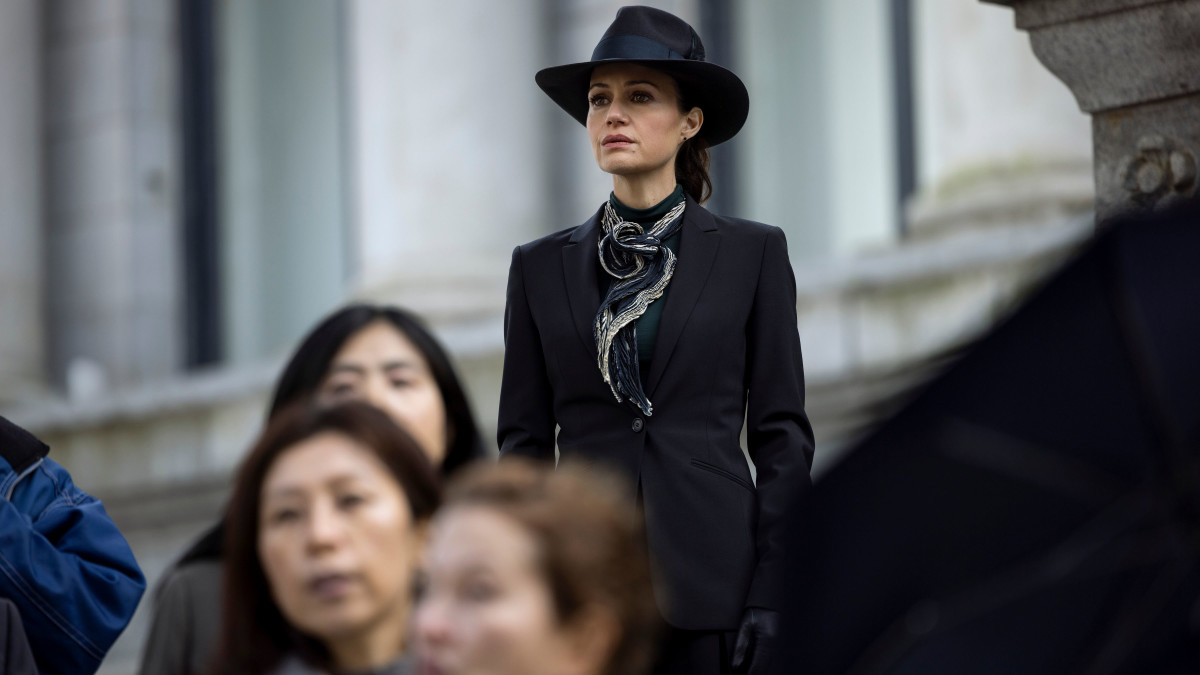 Mike Flanagan fans, get ready. The Haunting of Hill House and Midnight Mass showrunner is back along with Carla Gugino, who will spook your soul right out of your bod and deliver a "consequential" evening to "a collection of stunted hearts" that is the Usher family. Yikes. Do not expect a literal adaptation of the Edgar Allen Poe short story. The story focuses here on the hell created by ruthless siblings Roderick and Madeline Usher, who built Fortunato Pharmaceuticals into an empire of wealth, privilege, and power. Horrible secrets shall surface when the heirs to the Usher dynasty start dying at the hands of a mysterious woman, portrayed with glee by Gugino.
9. For All Mankind (Apple TV)
Somehow, Joel Kinnaman has now been physically transformed to barely look like Joel Kinnaman while still starring in this alternate-history space-race series, and in the year 2003, the Earth's nations are competing like hell to capture and mine asteroids full of precious minerals. That doesn't sound ominous at all, and of course, there's still plenty of beefing between nations after Happy Valley has grown in size on Mars' surface.
8. A Murder at the End of the World (Hulu)
There's some Glass Onion flavor to this mystery series that follows Darby (Emma Corrin) accepting an invitation to visit a reclusive billionaire with an assortment of other guests. One of the lucky participants will be not-so-lucky and end up dead, and at that point, Darby must use her amateur-sleuth abilities (including hacking and being a typically astute Gen Z-er) to solve the case before anyone else ends up dead. Along with Corrin (The Crown), this show also stars Harris Dickinson of the upcoming The Iron Claw and Clive Owen, who is already so many projects and yet who should be in more.
7. Selena + Chef: Home for the Holidays (Max)
Selena Gomez is taking her already lovely cooking show and giving it a little festive update by inviting a handful of famous chefs to come over and make holiday recipes with her. It all seems very nice and sweet and might make you want to eat your entire screen, which is not recommended during the holiday season. Or at any other time. But still a good show to watch.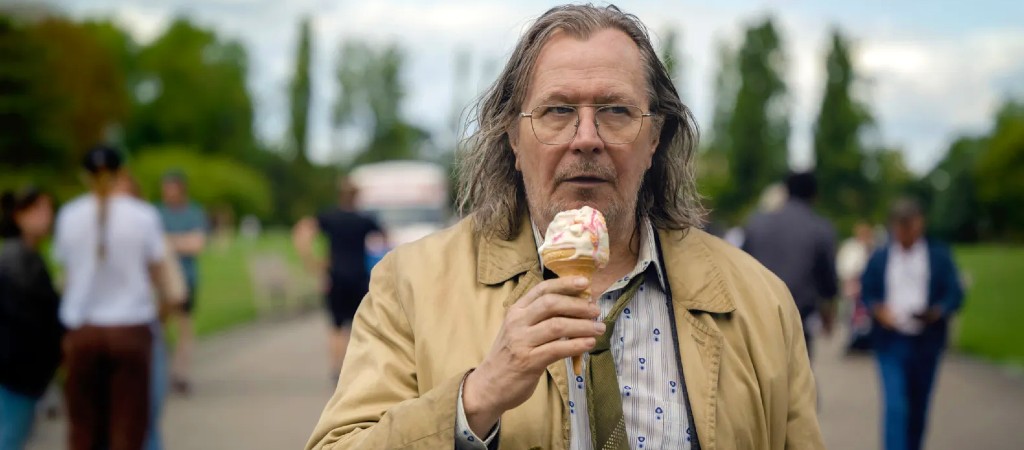 The bumbling spies are back, led by a frumpy and farting Gary Oldman. That sentence may not be the best way to sell the show (maybe it is???), but trust us: this show is good. Tense and fun and full of little twists and turns and all over and done with in six 45-minute episodes. Knock the whole season out in a weekend if you want. Once you get started, you might not be able to help yourself anyway
5. The Killer (Netflix)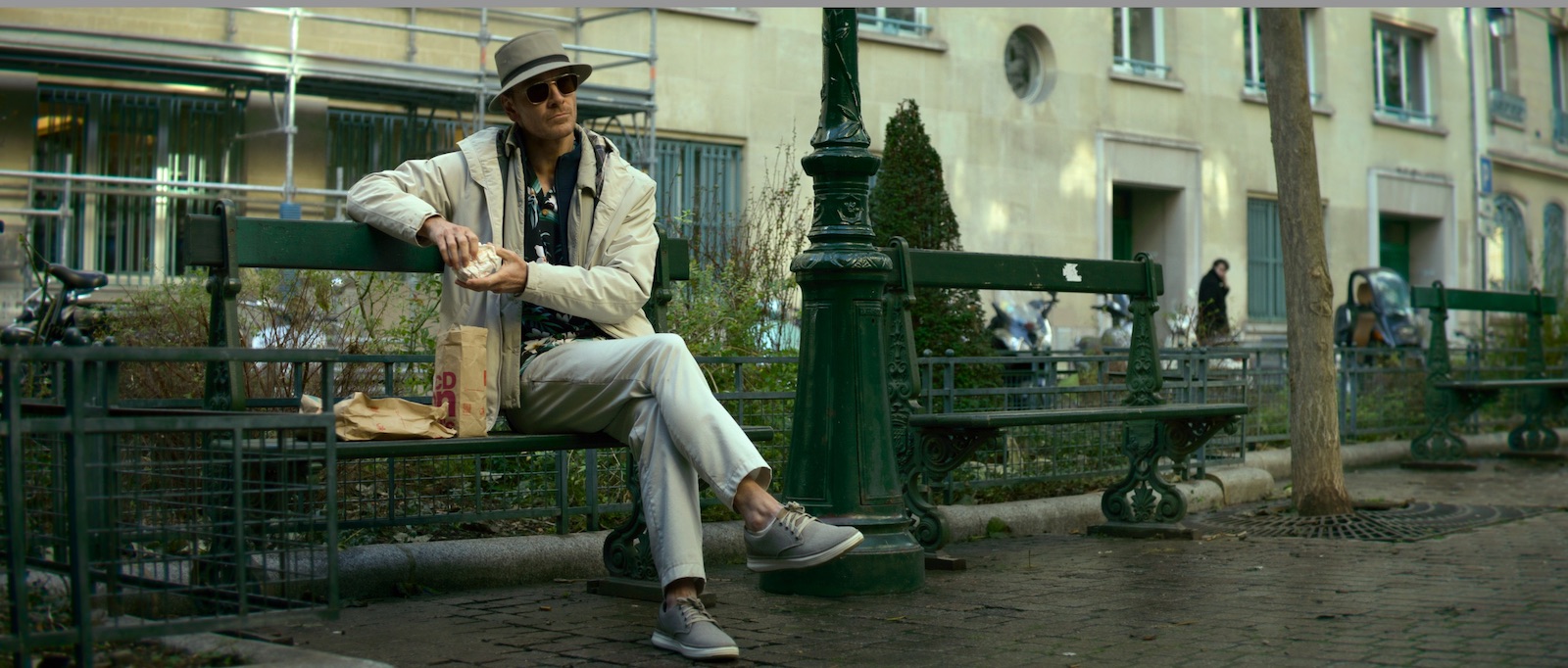 David Fincher — director of movies like Fight Club and The Social Network — is back with another uplifting tale about a well-adjusted dude. From the official description: "Solitary, cold, methodical and unencumbered by scruples or regrets, a killer waits in the shadows, watching for his next target. Yet, the longer he waits, the more he thinks he's losing his mind, if not his cool." Jokes aside, Fincher does these kinds of movies as well as anyone and usually makes them compelling, so give it a go if you want to spend a few hours with a murderous sociopath in the safest possible way.
4. The Crown (Netflix)
The final season of this royal soap opera is upon us, and this half-season confronts the royal elephant in the room while finally giving Diana her due during an exploration of her final year of life. Sadly, the world already knows how a car chase between the paparazzi and Diana/Dodi Fayed ended, but the show pulls off these four episodes with stunning grace. So much could have gone wrong here with the recounting and dramatization of tragic events that shook the world, but Netflix does the thing here. Not an easy feat for sure.
3. Fargo (Hulu)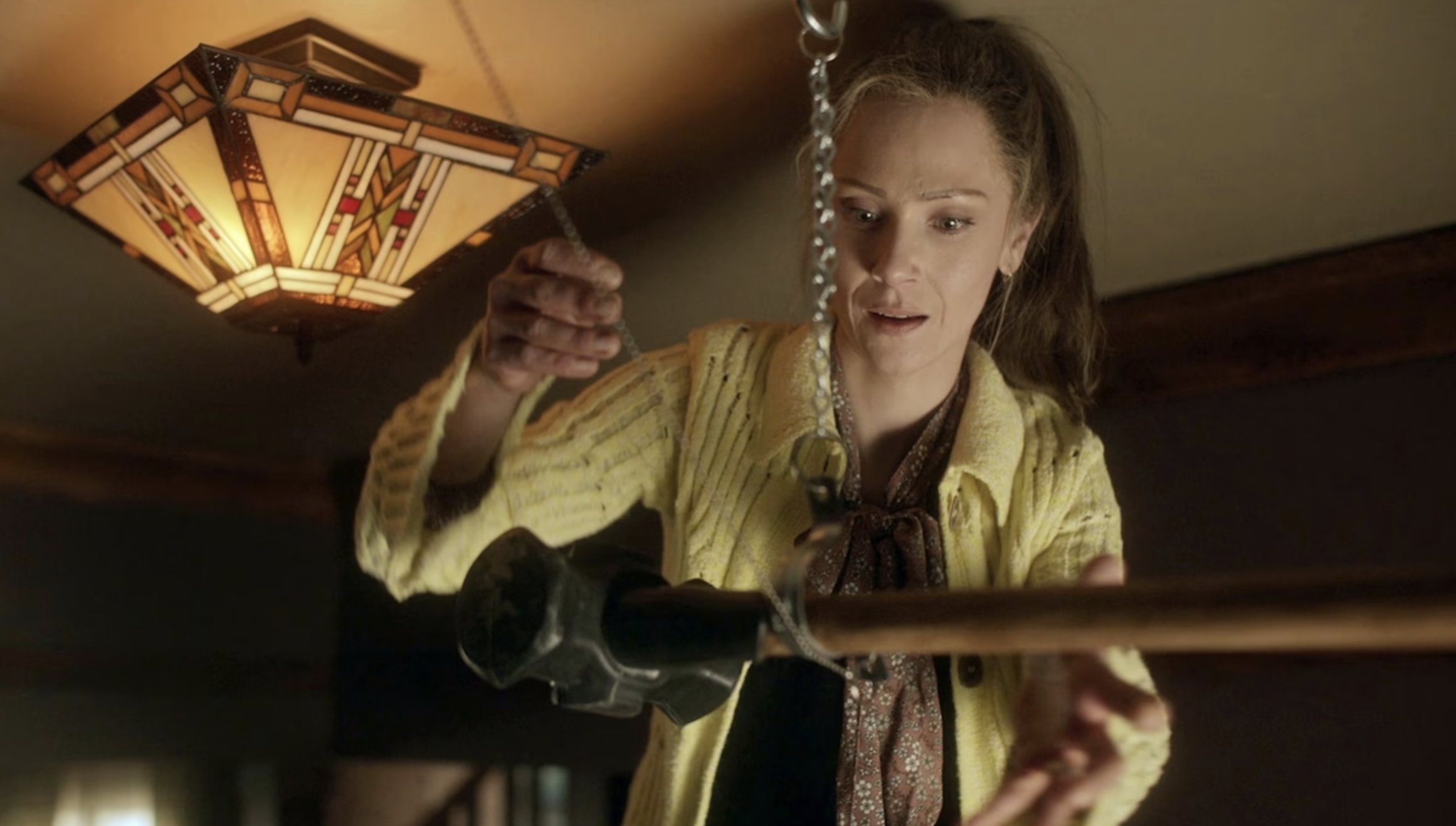 Good news and bad news…
GOOD: Fargo is back, finally, for a fifth installment that features Juno Temple in Home Alone mode and Jon Hamm in a cowboy hat and a murderous little secret that ties them together. Joe Keery from Stranger Things plays a failson named Gator. There's a lawyer named Danish Graves who has an eyepatch. There are homemade blowtorches and nipple rings and it's all just extremely Fargo in all the ways you've come to expect.
BAD: Hmm. There's really not any bad news here. But we already committed to this format so… let's go with "it shouldn't have taken until season five for them to cast Jon Hamm in Fargo."
2. Leave the World Behind (Netflix)
You want a psychological thriller? Cool. Check out this premise: "A family's getaway to a luxurious rental home takes an ominous turn when a cyberattack knocks out their devices, and two strangers appear at their door."
You want a solid creative pedigree? Cool. This movie comes from the brain of Mr. Robot creator Sam Esmail (who knows a little something about psychological thrillers ), who writes and directs based on a book of the same name.
You want star power? Cool. This sucker stars Mahershala Ali and Ethan Hawke and Julia Freaking Roberts, and features rising star Myha'la Herrold in a major role and Kevin Bacon in a smaller one.
All your bases are covered here.
1. May December (Netflix)
There's been a debate online on whether May December qualifies as "camp." We have no idea, but we do know it's a very good movie, one of the year's best. The Todd Haynes film stars Natalie Portman as an actress who shadows a one-time tabloid sensation played by Julianne Moore for a role. It's best to go in without knowing more than that, although fair warning: while May December is very funny, it's also quietly devastating.