Thrillers represent the best of both worlds, in terms of cinematic experiences. They're not straight horror — so if nightmares aren't something you look forward to leaving the theater with, you're safe — but they offer enough jumps and tense moments to get the adrenaline pumping. You won't be running from the TV screen after watching these flicks on Hulu, but you'll definitely be squirming in your seat. Here are some of the best thrillers on the streaming platform right now.
Related: The Best Action Movies On Hulu Right Now
A Quiet Place (2018)
Run Time: 90 min | IMDb: 7.6/10
John Krasinski's breakout horror flick has made its way to Hulu. The film stars Krasinski and his wife, Emily Blunt, as a couple trying their best to raise their family in the middle of an apocalypse where the slightest sound might attract other-worldly creatures intent on hunting them down and killing them. It's a thrilling turn for both actors, with twists you won't see coming and a satisfying ending.
Gone Baby Gone (2007) (requires Starz)
Run Time: 114 min | IMDb: 7.7/10
Casey Affleck and Michelle Monaghan star in this neo-noir crime drama about a pair of detectives sent on a wild goose chase when a little girl is abducted by drug lords. Police corruption, coverups, abusive parents, this thing is littered with dark, sometimes confusing subplots but Affleck does some of his best work here playing a man tortured with issues of morality. And because this is an Affleck film — Ben Affleck directs — things end ambiguously.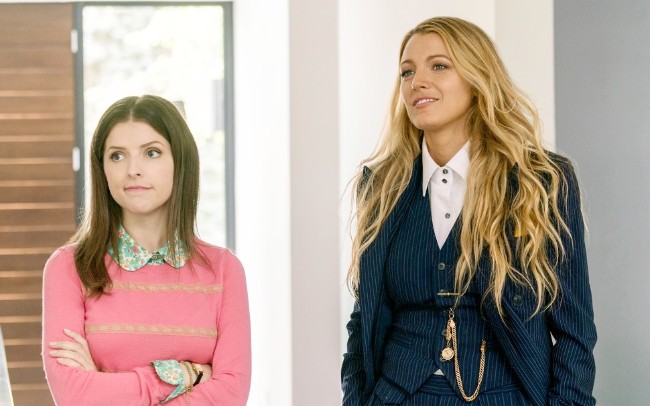 A Simple Favor (2018)
Run Time: 117 min | IMDb: 6.8/10
Paul Feig's darkly comedic murder mystery, starring Anna Kendrick and Blake Lively, follows the unlikely friendship between a mommy vlogger, who's struggling to live life as a single parent after the death of her husband, and a fashionista with a son of her own and a dangerous secret that she'd kill to keep. Literally. Besides Lively's stylish wardrobe and the pair's undeniable chemistry, this film is filled with dry wit, dry martinis, and (what else) murder.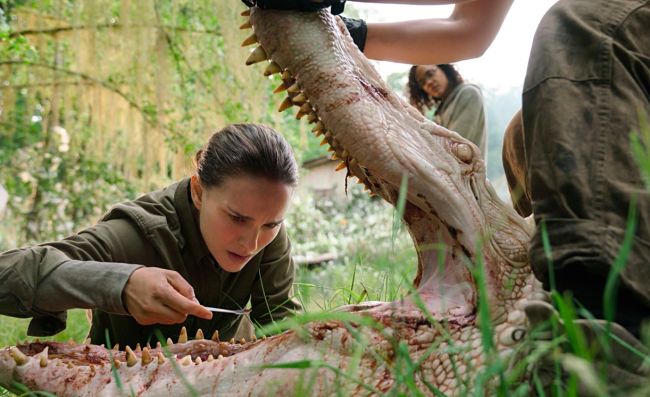 Annihilation (2018)
Run Time: 115 min | IMDb: 6.9/10
Natalie Portman leads this cast of badass women investigating a natural phenomenon that is slowly invading Earth. Portman plays Lena, a biologist who leads a team of women consisting of a psychologist (Jennifer Jason Leigh), a scientist (Tessa Thompson), and a paramedic (Gina Rodriguez) into "The Shimmer," a quarantined zone mutated by alien DNA that seems to be transforming matter at will and spreading further each day. Past teams, including one led by Lena's husband (Oscar Isaac), have disappeared in The Shimmer and Lena goes searching for a clue as to what happened to them and how she can save her husband — who returned changed from his mission. The entire journey is filled with bizarre happenings tied to meta-commentary about evolution and the human condition, but honestly, the coolest thing about this movie is its cast and the kick-ass characters they play.
Coherence (2014)
Run Time: 89 min | IMDb: 7.2/10
Coherence is one of those low-budget sci-fi stories that are extremely tough to explain without either giving too much away or requiring an extended entry. Essentially, a group of friends sifts through their own issues and insecurities during a mind-bending paradoxical experience. Taking place almost entirely in the same room on a single night, the characters struggle to find answers just as much as the viewer. It's a challenging yet enthralling film, perfect for those who love to overthink things.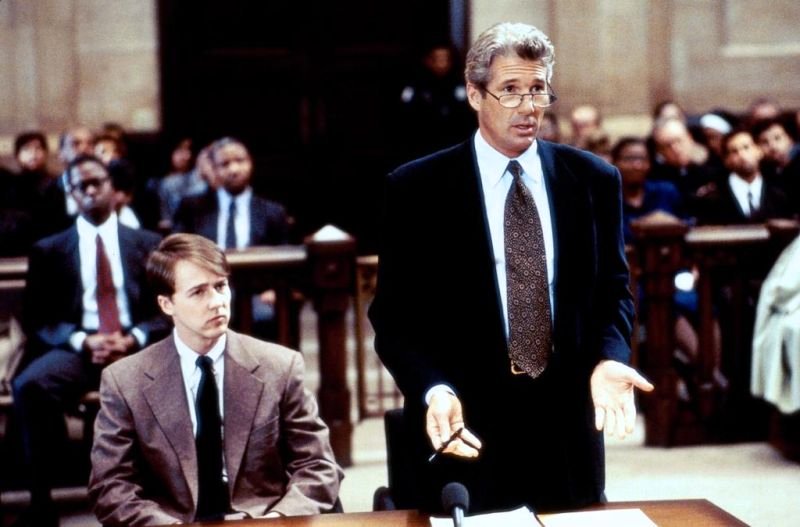 Primal Fear (1996)
Run Time: 129 min | IMDb: 7.7/10
Richard Gere and Laura Linney star in this neo-noir crime thriller about a Chicago defense attorney assigned to defend a man accused of murdering an influential Catholic Archbishop. Gere plays Martin Vail, a vain lawyer who takes on the case of a young man with a stutter who may have killed a high-ranking member of the Catholic Church. Vail begins digging into the boy's past and finds disturbing links between the crime for which he's accused and the abuse he suffered as an altar boy. The movie takes so many twists and turns that trying to predict its ending is nearly impossible — the mark of a truly good thriller.
mother! (2017)
Run Time: 121 min | IMDb: 6.6/10
Darren Aronofsky's mystery thriller might best be described as "polarizing." You'll either tap into the various themes churning just under the surface of this thing, or you'll walk away after the two hours are up thinking, "What in the hell did I just see?" Either way, the film does A LOT and it gives its A-list cast including Javier Bardem, Jennifer Lawrence, Michelle Pfeiffer, and Ed Harris, even more to chew on. Whether you love it or hate it, mother! is a film you need to see at least once.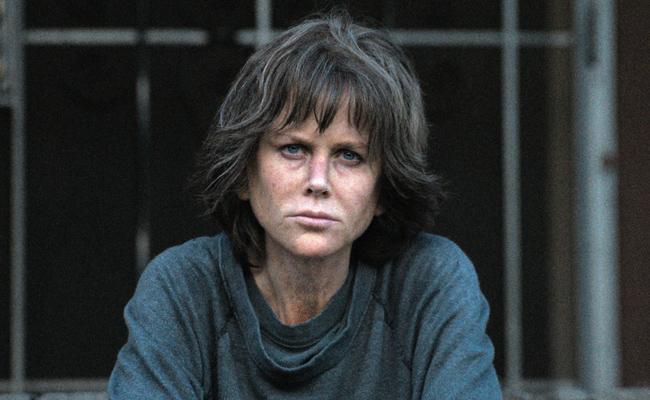 Destroyer (2018)
Run Time: 121 min | IMDb: 6.4/10
Karyn Kusama's crime thriller beats the sh*t out of Nicole Kidman, in the best possible way. Kidman plays Erin Bell, an LAPD detective charged with investigating the murder of a John Doe. In flashbacks, we learn Erin's personal connection to the case, the tragedy she's suffered, and her own compliance in certain criminal activities. All the while, she's roughing up former gang members and threatening money launderers. It's a gritty, dark, unapologetic look at a flawed anti-heroine.
Fatal Attraction (1987) (requires Starz)
Run Time: 119 min | IMDb: 6.9/10
Glenn Close and Michael Douglas star in this thriller about an affair gone wrong that feels terrifyingly possible, if a bit outdated. Douglas plays Dan, a family man who strays when he meets the beautiful Alex Forrest (Close) but their one-night stand evolves into something more sinister when Alex's obsession becomes dangerous for Dan and those he cares about.
Basic Instinct (1992)
Run Time: 127 min | IMDb: 6.9/10
The '90s had a few defining films, and this one, a thriller starring Michael Douglas and Sharon Stone, certainly feels like one of them. It's a charged whodunnit with Douglas playing a violent police detective obsessed with solving a gruesome murder and Stone playing the seductive authoress who may be involved. Both actors give their all, though Stone comes out on top, delivering an iconic performance as a villainous woman who has no qualms about being bad (and flashing police during heated interrogation scenes).