https://www.instagram.com/p/BhF2D4sHQz6/?taken-by=twd_the_last_stand100
Welcome to another edition of The Walking Lulz, our weekly round up of all the best The Walking Dead memes created by you, the fans. The end of season eight is right around the corner so it should be no surprise that things are getting pretty damn bloody even by zombie apocalypse standards. Rick Grimes pulled his murder coat out of the closet for a wrath-filled hour of Savior killing, and then he teamed up with Clear Morgan for the biggest purge of Saviors we've seen in a while.
Meanwhile, Negan continues to be the peaceful statesman that just wants to do right by all the resourceful people in his communities. Who's supposed to be the bad guy again?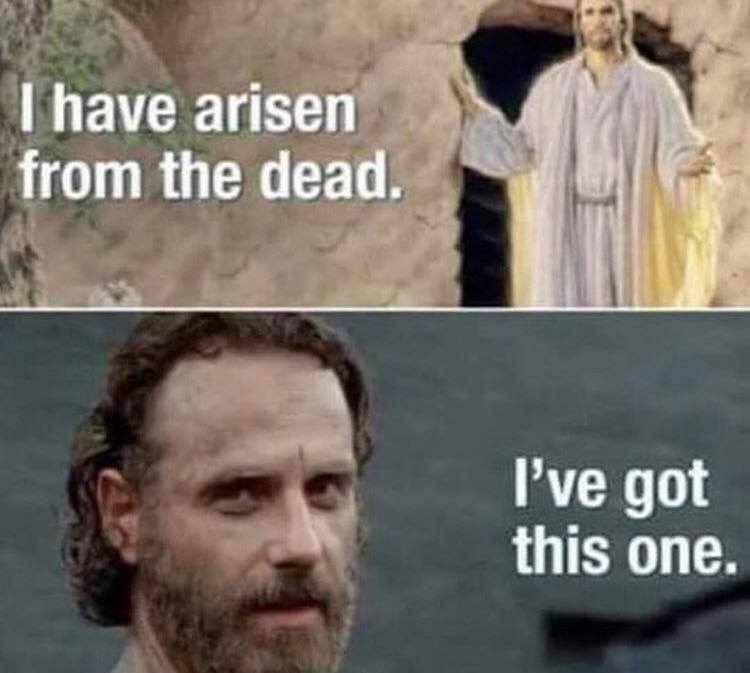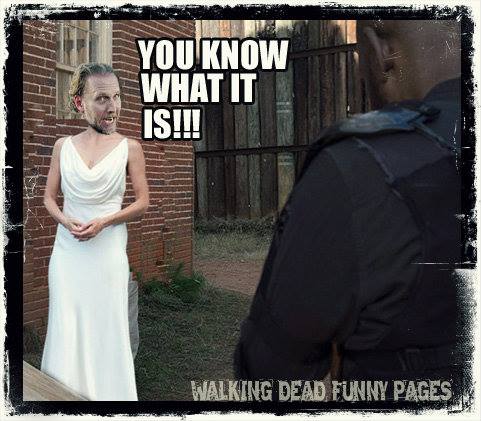 That's all our The Walking Dead memes for this week. As always, we have to thank all the resourceful meme makers who continue to pump out great stuff week after week. We highly recommend you follow some of these folks for even more lulz. Or you can stick around here and go through the Uproxx archive of The Walking Dead memes. We've even got Game of Thrones memes too! So much to look at, very wow. Get those laughs in while you can, because with two episodes left you know they're gonna start killing characters we actually care about. Now let's all pray for Jerry.