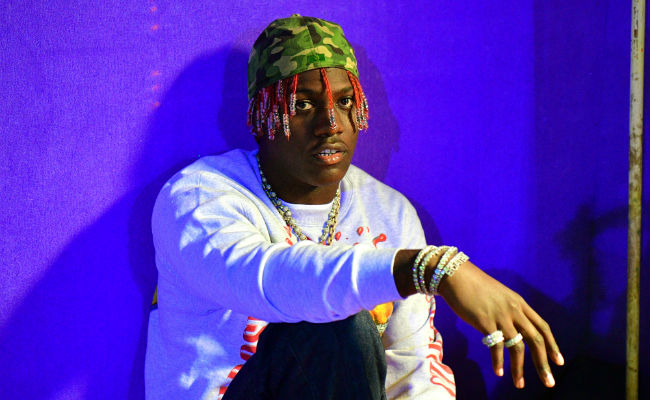 Big Mouth is an extremely funny and terribly gross Netflix show about adolescents doing somewhat familiar — but also disturbing — things while growing up. It's also a cartoon, which is why there's child nudity and hormone monsters and no one gets too weirded out about the whole thing.
The show has some huge fans in pop culture, as Nick Kroll and John Mulaney have a lot of friends in entertainment and also happen to have made a great product for Netflix. But as fans binge season two, it seems there isn't a bigger fan of Big Mouth than rapper Lil Yachty. He's tweeted about the show a number of times, and his affection for the show is starting to pay off.
And thus begins Yachty's courtship of one of the funniest shows of the year. Both Netflix and the Big Mouth Twitter account respond, which gets the rapper pretty damn excited.
In Friday, Netflix finally made an animated version of Lil Yachty and posted the picture on Twitter.
Yachty kind of freaked out about the whole thing, proudly posting the image on his Instagram later in the day with a caption professing his love for Big Mouth creator Nick Kroll.
He then put it out there, plain as day: should he join the show in season three? The answer, obviously, is yes.

Really, this was just good fun for everyone, especially fans of both the show and Yachty.
There are a few ways a celebrity can show up on the show. Sometimes a character can just make a cameo, like Nathan Filion's reoccurring role as an object of Missy's desires. Other times, though, celebrities will voice completely random things — Jon Hamm as a plate of scallops seems like a good one to mention here.
There are a lot of avenues to travel down here if Yachty is willing to explore the space. Maybe he can voice a new hormone monster in season three, as that part of the universe seems to be expanding dramatically in season two. That would make for a great cameo, and then we'd have to update our power rankings of those creatures, too. Win-win.