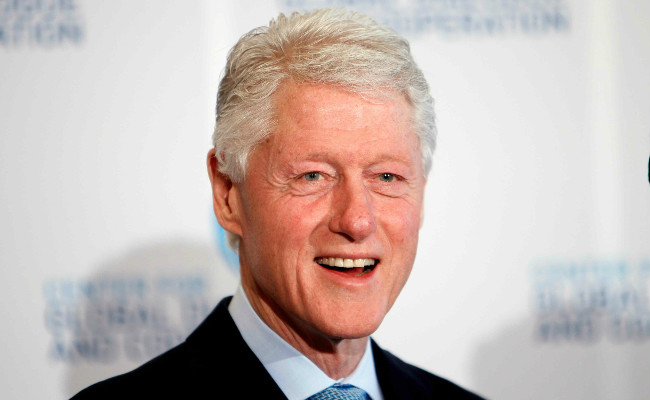 Earlier this year — on 4/20 to be exact — Neil deGrasse Tyson's StarTalk began airing on National Geographic Channel. The series, inspired by the podcast by the same name, featured Tyson interviewing a new guest each week about the sweet spot where pop culture and science meet.
The Emmy-nominated series will be returning for its second season this October, and the network announced at Wednesday's TCAs that former President Bill Clinton will be the premiere episode's guest. Also set to appear in the upcoming season are Susan Sarandon, Larry Wilmore, and the magician duo Penn and Teller.
No word yet if noted science guy, Bill Nye, will return for his weekly appearance on the show. Although, his presence would seem like a smart decision, and Neil deGrasse Tyson seems like quite the purveyor of smart decisions.
New episodes of StarTalk will begin airing on Sunday, October 25 at 11 p.m.
(Via Variety)