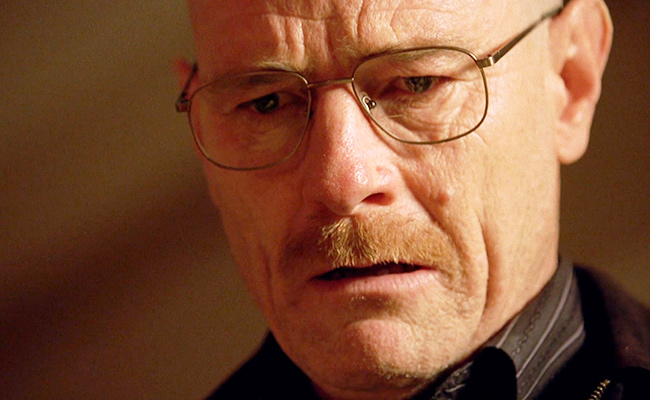 On Thursday, Entertainment Weekly previewed its upcoming Breaking Bad cast reunion special issue on the 10th anniversary of the AMC series' premiere. Along with series leads Bryan Cranston and Aaron Paul, and creator Vince Gilligan, the spread also includes Bob Odenkirk, Anna Gunn, Dean Norris, Betsy Brandt, Giancarlo Esposito, Jonathan Banks and RJ Mitte. And according to Brandt, who played Marie Schrader, the wife of Norris' Hank Schrader, there's one particular death she still can't bring herself to watch after all these years.
We're talking about Hank's death in the desert, at the hands of neo-Nazis while Walt (Cranston) tried and failed to beg for his life. Not only is Brandt unable to watch Norris' final scene, but she also can't quite stomach the scene in which her character discovers that Hank is marked for death:
"I still have not seen that scene, because I… just can't… watch them drag you," she says, eyes beet-red and turning to Norris. "And I just can't… I just can't. And I get that it's pretend. It's not like I text like Marie all day and expect you guys to show up at my house wearing purple… It was so fun to be a part of that relationship, because they were, you know, flawed, maybe, but such good people — and to be part of the love. And I just thought, 'Hank should be in the world,' you know? The world is better off with some people in it, and he's one of them. Like, he should've been in it. And I still, I just –I can't watch it."
Of course Brandt is right to point out that Breaking Bad and everyone in it is "pretend," but let's not kid ourselves. Hank's death in "Ozymandias," already one of the series' best episodes, stands out as one of the show's most breathtaking moments.
(Via Entertainment Weekly)