It's been two years since we had to say goodbye to the Breaking Bad cast, and they've all been incredibly busy since "Felina" aired. We're still getting fresh doses of Saul and Mike with Better Call Saul, but what has the rest of the cast been up to now that production of Walter White's crystal blue meth has come to an end? Consider this your guide to the previous projects of the Breaking Bad actors and what you can expect to see them in down the road.

Walter White — Bryan Cranston
After hanging up his Heisenberg hat, Bryan Cranston briefly stepped away from film and TV work for a run as LBJ in the Broadway production of All the Way. Cranston also took a starring role as the lead in last summer's reboot of Godzilla. Vince Gilligan has expressed interest in Mr. White making an appearance on Better Call Saul, but for the time being Cranston is busy with a number of projects like Kung Fu Panda 3, Trumbo, and the R-rated comedy Get a Job.

Jesse Pinkman — Aaron Paul
Just like his meth-cooking boss, Aaron Paul followed up his time on Breaking Bad with a big budget action movie, taking the lead role in Need for Speed. Since ending his time on the show, Paul got married and took roles in Exodus: Gods and Kings and a regular voice part in Netflix's BoJack Horseman. Next year we can expect to see the actor in the crime drama Triple 9 and war film Eye in the Sky with Alan Rickman.

Skyler White — Anna Gunn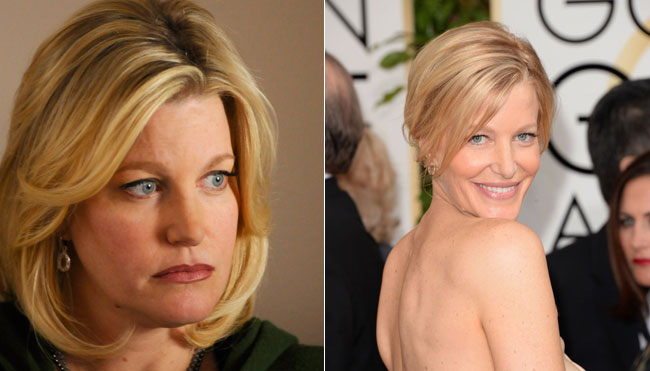 After saying farewell to her time in the meth world with Breaking Bad, actress Anna Gunn has successfully jumped between a variety of projects ranging from comedy to drama. In 2014 she made a guest appearance on The Mindy Project while at the same time taking on a detective role in the mini-series Gracepoint. Earlier this year she appeared in Portlandia and Criminal Minds, and next season will take on a more prominent role in the spin-off series Criminal Minds: Beyond Borders.

Walt Jr. — RJ Mitte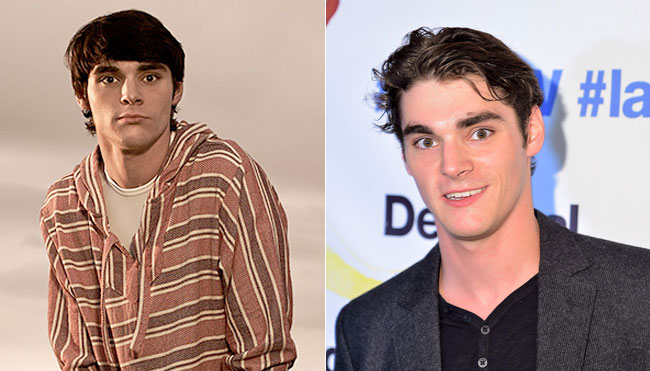 Mitte never intended to make acting a career and signed up for an acting class simply for a fun way to meet people after moving to L.A. in 2006. Just two years later, he landed his part on Breaking Bad and since the show has wrapped the young actor has moved on to roles in the TV series Switched at Birth and the film Dixieland. Currently, he's filming the movie Triumph about a teen with cerebral palsy who tries out for the school wrestling team. He's also done some work as a male model.

Hank Schrader — Dean Norris
Spoilers, but while Hank might have met an unfortunate end on Breaking Bad at the hand's of Neo-Nazi drug dealers, that end opened up an opportunity for actor Dean Norris to transition into his next — out of many — cop roles. Norris made a cameo as a security guard on American Dad!, but has had plenty of non-cop work since saying goodbye to Hank on shows like Under the Dome, Sons of Liberty, and The Unbreakable Kimmy Schmidt.

Marie Schrader — Betsy Brandt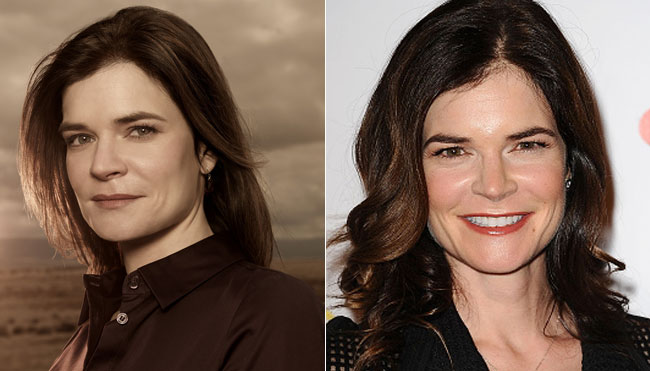 Sweet, purple-loving Marie. Her time on Breaking Bad might have ended with heartbreak from losing Hank, but that's all in the past. Since then, actress Betsy Brandt has been all over TV with a starring role in the short-lived Michael J. Fox Show, and recurring parts on Masters of Sex and the now completed series Parenthood. Later this year she'll appear in Mothers of the Bride and lend her voice to the animated series Axe Cop.

Saul Goodman — Bob Odenkirk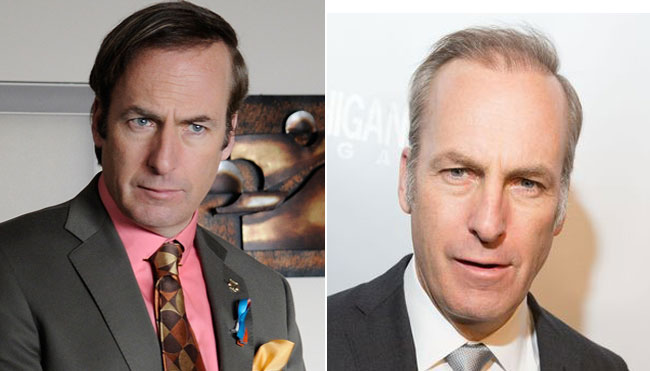 We might not be getting any more Saul and Walt interactions, but thankfully we still have Saul Goodman throwing out his legal advice one-liners with the spin-off series Better Call Saul. Since wrapping Breaking Bad, Bob Odenkirk has been an incredibly in-demand guy appearing in the TV series Fargo, The Birthday Boys, and prepping for his new collaboration with longtime creative partner David Cross in With Bob and David.

Steve Gomez — Steven Michael Quezada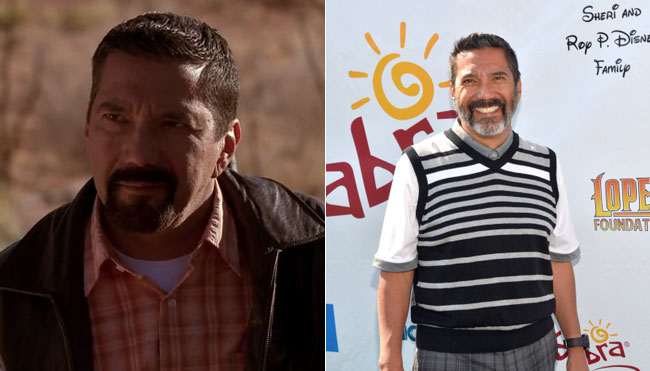 Steven Michael Quezada has been busy since wrapping up his time on Breaking Bad, appearing in The Mindy Project and recently released drama Spare Parts. The actor has a whopping 11 upcoming projects on his IMDB page ranging from TV series (Almost Americans) to thrillers like Element.

Mike Ehrmantraut — Jonathan Banks
Just like Saul Goodman, we really haven't had to say goodbye to curmudgeonly ex-cop Mike, who continues on with a focus on his backstory in Better Call Saul. Besides co-starring in Vince Gilligan's side project, Jonathan had a short stint on Community and has lent his gravely voice to the animated series Mike Tyson Mysteries, Axe Cop, and the recently released video game Batman: Arkham Knight.

Gustavo 'Gus' Fring — Giancarlo Esposito
Gus's time on Breaking Bad might have come to a grisly end, but Giancarlo Esposito has been a busy man since leaving the show. After finishing his time as the notorious meth kingpin of the Southwest, the actor moved on to other small-screen projects like a guest role in Community, as well as supporting roles in the drama series Revolution and the popular fantasy show Once Upon a Time. Just recently it was announced that Esposito will join the cast of Netflix's upcoming 1970s era hip-hop drama Get Down.

Huell Babineaux — Lavell Crawford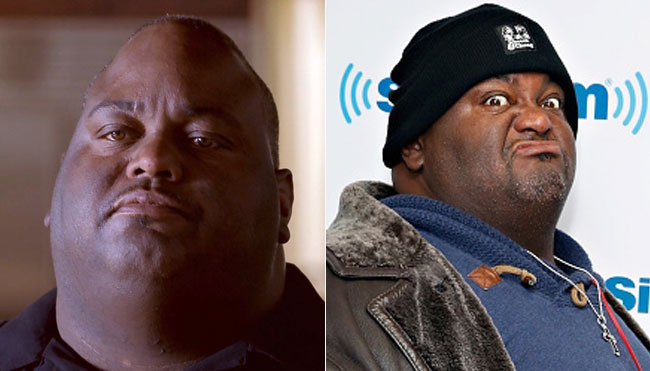 We never got to know Huell that well on Breaking Bad, but he was one of Saul's regular fixers. Personally, I'm holding out hope that he shows up on Better Call Saul. but we'll have to wait and see about that.
Since parting ways with Saul, the Last Comic Standing vet has appeared in the movie For Love or Money, Comedy Central's The Nightly Show, and continues to regularly tour comedy clubs around the country.

Badger — Matt Jones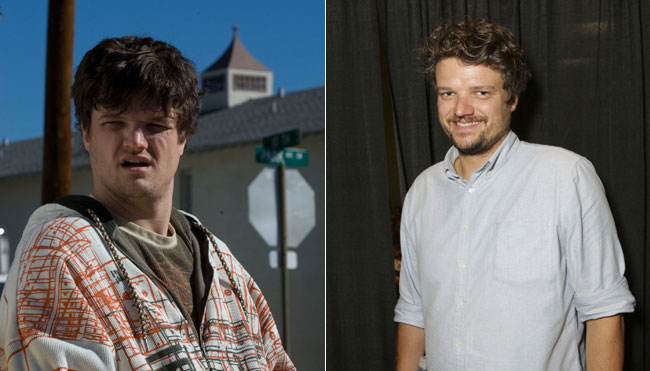 Actor Matt Jones brilliantly played druggie slacker Badger and since ending his stint in Albuquerque has been incredibly busy with both cameos and supporting roles on television. Over the past two years, Jones has appeared in everything from Broad City and the Robin Williams comedy Merry Friggin' Christmas to regular parts in the TV series Mom, NCIS, and animated show Sanjay and Craig. Currently, Jones has the lucky fortune of working on the comedy The Layover with both Kate Upton and Alexandria Daddario.

Skinny Pete — Charles Baker
Jesse Pinkman's other druggie buddy, Skinny Pete, was always good for a laugh, and actor Charles Baker has popped up on both the small and big screen since ditching Skinny Pete's trademark beanie. Baker appeared in six episodes of the TV drama Murder in the First last year as well as the FX series Married and CSI. Currently, Baker has seven upcoming projects on his IMDB page ranging from dramas like Kreep to the sci-fi comedy Eleven Eleven.