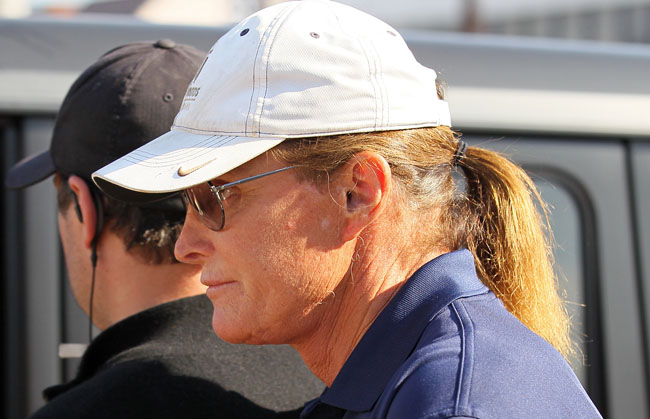 Since Kris Jenner filed for divorce from Bruce Jenner back in September, something … different has been going on with the reality show patriarch. Jenner has been spotted in public with noticeably longer hair, and at times wearing makeup or nail polish — even seen as recently as today rocking plumper lips.
We haven't commented on Bruce's physical appearance, because whatever a guy wants to do in his private life is his own business. However, apparently now Jenner is going to be making it our business. TMZ reports that Jenner is going to be starring in a new docu-series for E! that will delve into what Kim Kardashian is calling "Bruce's journey."
We're told the footage is a very personal look from Bruce's vantage point of the process of changing. Multiple sources say the documentary will include interaction with Bruce's kids and ex-wife Kris and how they are receiving the news.

One source familiar with the production tells us when Bruce talked openly with the family, at one point Kris "lost it."
You know, whatever Bruce Jenner needs to do to make himself feel comfortable in his own skin, conform with the gender he most identifies with, and also happens to make Kris Jenner F*CKING FURIOUS? I am personally 100% in support of whatever decision he makes.