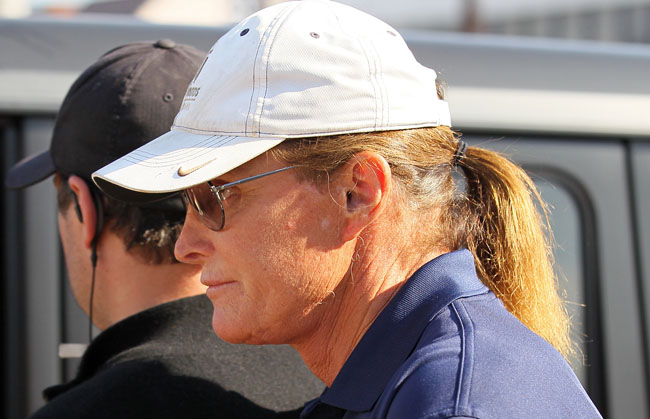 As you're probably aware, ABC is airing a much ballyhooed two-hour 20/20 Diane Sawyer interview with Bruce Jenner on Friday, April 24. It was widely assumed that the it would primarily focus on Jenner's gender transition, and according to TMZ, it will in fact be a "Farewell to Bruce," as the Kardashian-Jenner patriarch will reportedly be using the interview to present himself as a woman for the first time.
The interview is said to center on his "his mental state and journey," and he won't be revealing his new female name or dressing like a woman… yet. Based on these reports, I assume that after it airs, we will be using a new pronoun for Jenner going forward.
Bruce will chronicle his life from age 5, where he identified as a woman. Jenner — who did numerous interviews for the special over a period of time — talks about the difficulties he's had in life living as a man but not feeling like one. He also spends significant time talking about the impact his decision to have a sex change has had on his family.

Bruce realizes he has already become a target for people who either don't understand why he's transitioning or those who have outright contempt for it. But he's doing the interview to both free himself and educate the public so others in his position don't have to go through the pain.
Some are already making the argument that ABC and Diane Sawyer shouldn't be devoting more attention to the "cultural crime" that is the Kardashian three ring circus, but if Jenner is able to help even a few people by opening up to the world like this, then it's probably the most good that will come out of the Kardashians' entire time in the spotlight.
(Via TMZ)