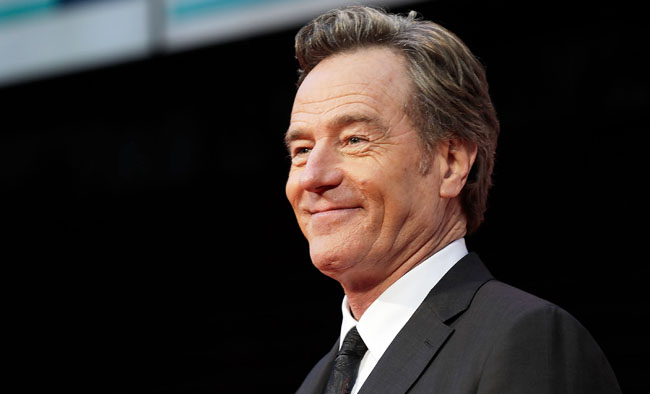 As most people have undoubtedly heard by now, convicted murderer and cult leader Charles Manson died at 83 years old on Sunday, after spending 46 years behind bars for the murders of Sharon Tate and six others. Few people will truly mourn the passing of Manson — once labeled by Rolling Stone as "the most dangerous man alive" — however for Bryan Cranston, the death of the madman caused him to evoke a chilling childhood memory.
"Hearing Charles Manson is dead, I shuddered," writes the Breaking Bad star. "I was within his grasp just one year before he committed brutal murder in 1969. Luck was with me when a cousin and I went horseback riding at the Span Ranch, and saw the little man with crazy eyes whom the other hippies called Charlie."
Insert requisite "I am the danger" and "I am the one who knocks" jokes here. But in all seriousness it's clear that a moment as terrifying as literally running into Charles Manson is going to stay with the guy for his entire life.
This isn't the first time Cranston has told this story, though. Last year during a speaking engagement with the Hudson Union Society, he recalled the story of meeting "Charlie" in detail.