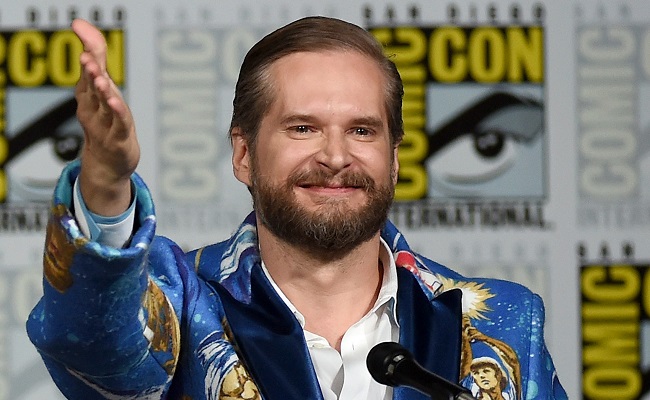 A little over three months have passed since the series finale of Hannibal aired on NBC. In the penultimate scene of the episode, Will Graham and Dr. Hannibal Lecter clutched one another atop a cliff after defeating Francis Dolarhyde in battle. The two men then went over the edge, leaving fans of the show with a literal cliffhanger that may never be answered.
Despite its cancellation, Hannibal hasn't left showrunner Bryan Fuller off in a dark corner somewhere, licking his wounds and hiding from the big bad world. Instead, he's keeping busy promoting the DVD and Blu-ray release of the show's third and final season, holding out hope for more opportunities to tell the good doctor's story, and scouting locations for his upcoming adaptation of Neil Gaiman's American Gods at Starz. Uproxx chatted with Fuller about all these things and more.
Do you feel bittersweet about releasing Hannibal's third and final season? 
There are still tales to be told with Hannibal Lecter and Will Graham. It feels like a novel has closed, but that's not to say another one won't be written. In my mind I see the next step so clearly, and if we're able to relaunch in couple of years and do Silence of the Lambs with Mads Mikkelsen, I would be all over it.
It reminds me of television in the U.K., where series don't always come out back-to-back.
Yeah, it's hard to say. But I would cherish working with Mads Mikkelsen and Hugh Dancy in these roles again. The rest of the cast is amazing, and I would love to get back in bed with all of them.
Well I'm glad to hear that you've got more in store for Hannibal fans, even if not at NBC.
I'm so grateful to Jennifer Nicholson-Salke [president of NBC Entertainment] for facilitating us telling that story on network television in a way that some cable networks wouldn't allow. It was really a fantastic collaboration, and envelope-pushing for all of us. NBC wanted to find out if there was an audience for extreme television on their network, and I think they discovered there wasn't. Not that extreme, at least. So God bless them for giving us the chance to push those boundaries.

The third season has a lot of extra material. Was any of it cut for being too extreme?
No, no. I think it was just too much yak. It's like, "People shut up!" There was a lot of dialogue that we trimmed. Sometimes when you're working on a show, you're writing scenes and you're trying to be thematic with the story you're telling. Then in post you realize you don't need as much. Also, scenes would play long because we took our time on this show and really milked the moments in a way that network television also doesn't often let you do. So a lot of what people are seeing on the extras is the trimmed fat, but as we all know, fat can be very delicious. It's nice to gather those bacon strips for the "Fannibals."