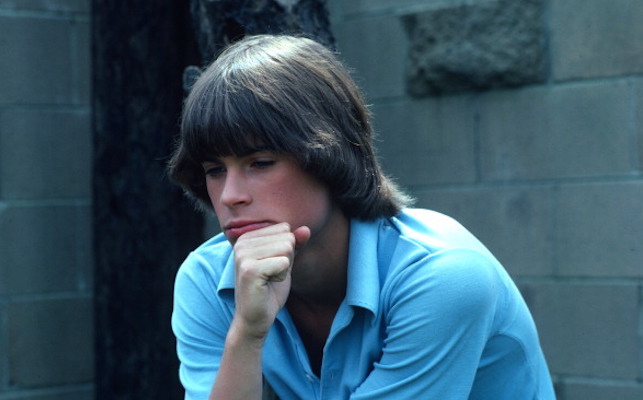 Rob Lowe's career is indestructible.
At 51, Lowe is now almost 30 years removed from starring in the first-ever leaked celebrity sex tape, after a video surfaced of him having sex with two women — one of whom was 16 at the time — at a party the night before the 1988 Democratic Convention. In the 1980s, sex tapes were not yet the fashionable launching points for celebrity careers they are now. In fact, the scandal — and the civil suits — clung to Lowe for years, nearly destroying the career of the Brat Packer, who'd gained fame as a young, dramatic romantic lead in movies like The Outsiders, St. Elmo's Fire and About Last Night…
"Let me just say this — sometimes being a trailblazer is highly overrated," Lowe told Oprah Winfrey in 2011 interview, adding that the sex tape was the best thing that ever happened to him, because it hastened his journey to rock bottom and, eventually, rehab.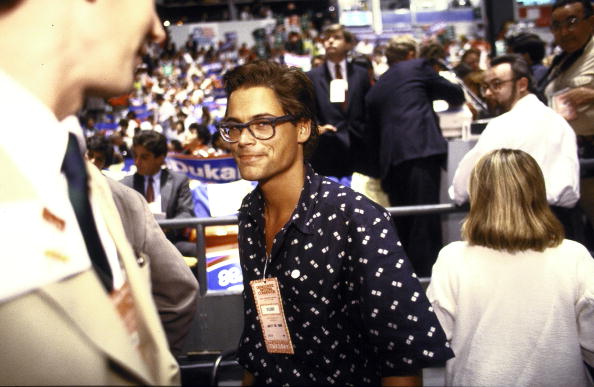 Lowe survived, becoming a trailblazer of another sort, diffusing the scandal by appearing as host of Saturday Night Live, where Dana Carvey's Church Lady berated him for his sexual antics before spanking him. Lowe would become one of the first celebrities to successfully employ self-deprecation and humor to combat scandal. This would be the first of many turning points in his career. In the court of public opinion, the gambit paid off. It did not, however, do much for the movie he was promoting at the time, 1990's Bad Influence, co-starring James Spader, part of a string of underperforming films that followed the scandal.
He'd rebound two years later, again with Dana Carvey in Wayne's World, another pivot point in Lowe's career. As Lowe has suggested himself, he was "too pretty" to be taken seriously at the time, so he turned to comedy, where he proved surprisingly adept at playing a weaselly, villainous douchebag. He was essentially typecast in that role the next seven years, playing variations of it Tommy Boy and three Austin Powers movies. As he told Chris Hardwick on a recent Nerdist podcast, "the dick from Tommy Boy is how many people" still see him.
Nearly a decade later, Rob Lowe was given another opportunity to reshape his career, yet again becoming a trailblazer in the category of fading movie stars who resurrected their dying careers by turning to television.
In 1999, Lowe was offered the role of Sam Seaborn in Aaron Sorkin's West Wing, but even that star-reshaping role proved to be frustrating. Originally cast as the series' lead, Lowe was soon overshadowed by a talented ensemble that included Allison Janney, Bradley Whitford, and Martin Sheen as President Bartlet, a character who was only meant to appear briefly in the pilot and then recur occasionally throughout the series. Sheen proved to be quite popular, however, and soon Lowe became just another member of a large and talented cast. In the third season, when Sheen's salary was bumped to $300,000 an episode (compared to the $75k per episode Lowe received), Lowe jumped ship. It was about "respect and money," he would later say. "I wasn't being valued there. I couldn't look my kids in the face and tell them that I was being valued if I was eating sh*t at work every day," he told Chris Hardwick. The decision "led to great things" for Lowe.
Those "great things" did not come immediately, however. Lowe unsuccessfully followed up West Wing with two more dramatic roles, discovering that he could not lead a television series by himself. He played a lawyer in Lyon's Den — cancelled after only 13 episodes — and a doctor in Dr. Vegas, which was canned after only five episodes aired.
Having left an ensemble cast on The West Wing because his character had gotten lost in the shuffle, Lowe's next career move may have defied reason: He joined the ensemble family drama Brothers and Sisters, along with a cast the equal of The West Wing, including Calista Flockhart, Sally Field and Rachel Griffiths. After a successful four-year run, however, Lowe bailed early again, establishing a pattern of leaving shows when his character wasn't well utilized. "Inevitably, everything has a creative high point, and then you're just retreading it. For me, on television in particular, that's usually in year four… you know it when you see it," Lowe told Hardwick.
Soon after leaving Brothers and Sisters, Lowe switched gears again, joining the cast of the sitcom Parks and Recreation. Lowe was only supposed to appear in two episodes at the end of season two and recur in the third season before leaving the series, but his character proved to be so popular that Lowe signed a multi-year contract. Midway through season six, however, Lowe left again, and for largely the same reasons he'd left Brothers and Sisters: Because the show had exhausted his character. Lowe was smart enough to get out while he was still popular.
Parks and Rec, however, offered yet another version of Rob Lowe: The likable comedic actor, something that seems so obvious now that it's hard to believe that he'd once been typecast as a villain. In fact, Rob Lowe, now in his 50s, may be bigger than he's ever been, having gained popularity across generations for his stint on Parks, two best-selling memoirs, and a memorable, Golden Globe-nominated turn in HBO's Behind the Candelabra. He's even gained a sizable social media following. He has more than one million Twitter followers and has a history of (sometimes awkward) Twitter spats with other celebrities. Lowe even once used Twitter to break the news to the rest of the world that Peyton Manning wouldn't be returning to the Indianapolis Colts (it was a valuable first lesson for Lowe in how not to use social media).
One might think that a sex scandal, two movie careers, two successful dramas and a successful sitcom would've been enough for Lowe, whose career has now spanned 35 years, but he's showing no signs of slowing down. "When I turned 47, I felt like I was finally hitting my comfort zone… for the first time [in my career], really, I feel known," he told Chris Hardwick. "I feel seen, heard, understood, known. For real. I feel like [people actually know] who I am for the first time."

Last week, Lowe returned to sitcom television, co-starring along with Fred Savage in Grinder, which is being hailed by some as the best new network sitcom of the fall. The critics aren't wrong. It's the perfect role for Lowe. He plays a good-looking, narcissistic former television star turned lawyer who returns to his hometown, and who is energetic, charming, and confrontational with a slight undercurrent of douche.
It's a perfect role for Lowe. It's all the phases of his career wrapped up in one role.
via Politico, Nerdist, the Daily Mail