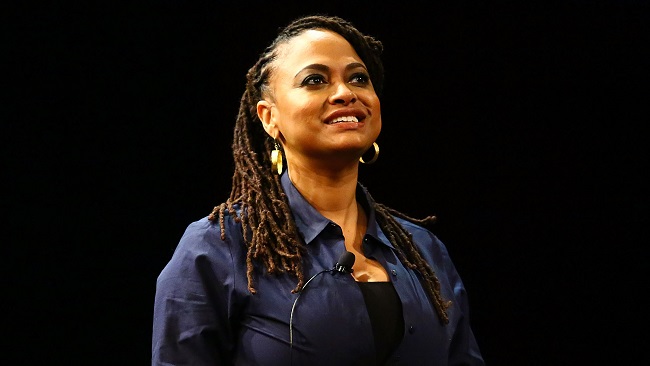 Between Selma, her recent Netflix documentary 13th, and the acclaimed drama series Queen Sugar, Ava DuVernay has been killing it. And with production on A Wrinkle In Time nearly complete the celebrated writer and director has turned her attention to something else entirely. DuVernay will produce, write, and direct a new limited series for Netflix about the infamous 1989 Central Park jogger case, which is commonly referred to as the "Central Park Five" for the five minority male suspects who were falsely accused, charged and convicted of the rape and assault of Trisha Meili.
According to a press release, the untitled series will consist of five episodes only, and each will focus on one of the Central Park Five members — Antron McCray, Kevin Richardson, Yusef Salaam, Raymond Santana and Korey Wise. The entire show will "[expose] the breakdown of our criminal justice system," while each episode will emphasize these breakdowns in the individual lives of each character. The series will span from 1989, when Meili was assaulted and raped and the five were arrested, to 2014, when they were finally exonerated and reached a settlement with New York.
"I had an extraordinary experience working with Netflix on 13th and am overjoyed to continue this exploration of the criminal justice system as a narrative project with Cindy Holland and the team there," DuVernay said in a statement. "The story of the men known as Central Park Five has riveted me for more than two decades. In their journey, we witness five innocent young men of color who were met with injustice at every turn — from coerced confessions to unjust incarceration to public calls for their execution by the man who would go on to be the President of the United States."
Sure enough, Donald Trump's public fascination with the case is well known. At the time, the young real estate mogul took out a full-page ad in the New York Daily News with the headline, "BRING BACK THE DEATH PENALTY. BRING BACK OUR POLICE!" Despite subsequent investigations that ultimately cleared all five group members, Trump told CNN less than a month before the November election, "They admitted they were guilty." As a result, the future president argued the Central Park Five were guilty of the crimes against Meili — despite another CNN report citing DNA evidence that exonerated the men. No word yet on who, if anyone, will play Trump in DuVernay's show.