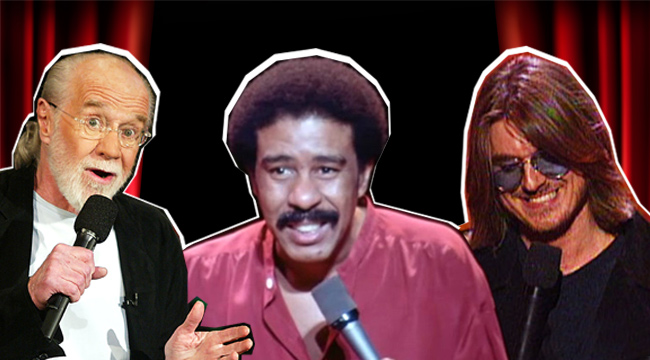 When it comes to the light at the end of the Hollywood career tunnel, comedians tend to recycle an old industry adage about following the same career track. First there's stand-up, followed by national recognition on a late-night talk show, a subsequent sitcom deal, and either TV or movie stardom.
Or both, as is sometimes the case. Yet as some of the most successful comics of all time have proven, fame isn't always derived from the small or big screen. Or even just a particularly potent appearance on Comedy Knockout.
These performers became household names due to the sheer force of their onstage personas and their offstage antics. They didn't need a big studio contract or a long-running television series worth a million dollars an episode. All they needed was a microphone and an audience.
Here are a few of our favorite famous comedians and the paths they took to celebrity.
George Carlin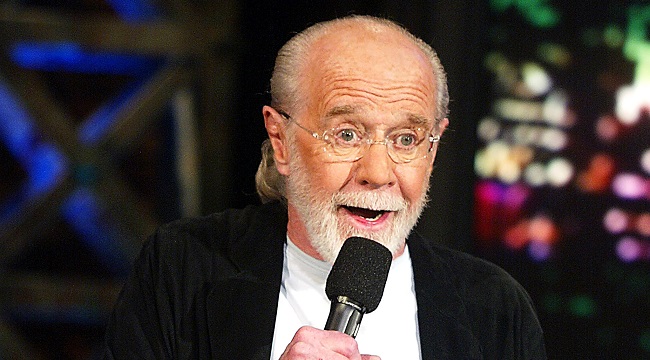 Before the late George Carlin became director Kevin Smith's favorite actor (second only to Ben Affleck), the stand-up made a name for himself during a career spanning five decades and bridging two centuries. Throughout the '60s, a young Carlin launched himself into the mainstream with a series of appearances on radio and television variety programs, including the Jack Paar-led Tonight Show. Yet it was Carlin's self-reinvention throughout the '70s when he embraced the counter-culture (and became something like a stand-up philosopher — to borrow a phrase from Mel Brooks) that helped make him a household name. Particularly his 1972 album, Class Clown and his first HBO special in 1977, George Carlin at USC, which included his iconic "Seven Dirty Words" routine.
Carlin would go on to do 14 total HBO specials, write five books, and star in a short-lived sitcom from 1994 to 1995. Regarding the TV experience, Carlin wrote in "Last Words," his final book, "I was incredibly happy when the show was canceled. I was frustrated that it had taken me away from my true work." Again, not everybody wants to be a TV star.

Wanda Sykes
Wanda Sykes made headlines in 2009 when she infamously joked about 9/11 at the White House Correspondents' Association dinner, but her name had already been known by the press and fans alike since a decade prior. That's when the Virginia-born comedian scored a writing gig on the Emmy Award-winning Chris Rock Show, a job she earned after she opened for the series' titular star at New York's famous Caroline's comedy club in the mid-'90s. Bit parts in Rock's program, as well as subsequent appearances in films like Pootie Tang and a co-starring role in The New Adventures of Old Christine cemented Sykes' status. But as her White House Correspondents' Association dinner performance reminded everyone, it came from her stand-up.
Steven Wright
Boston's own Steven Wright spent much of his early career producing short films, and his late career has seen him take on notable cameos in other people's projects like Louis C.K.'s Louie and Horace and Pete, but his primary occupation has been as a stand-up where he has gained acclaim for his deadpan delivery. Wright's name first escaped the New England comedy scene in 1982 when a Tonight Show producer saw him perform and immediately booked him on the program. The stand-up set was phenomenal, as was Wright's awkwardly hilarious interaction with host Johnny Carson. (Carson asked him, "Did they just let you out for this evening?" Wright responded, "I have an hour left.") What followed was a Grammy-nominated comedy album, I Have a Pony and an HBO special, A Steven Wright Special, both of which cemented the comedian's fame.
Richard Pryor
Like his contemporary George Carlin, Richard Pryor began and ended his storied career doing what he always did best — comedy. He broke ground with appearances on The Ed Sullivan Show and The Tonight Show in the mid-'60s, which led to a stint as a performing comic in Las Vegas and his first recording deal. However, Pryor wasn't a fan of his prim-and-proper image, and during a famous (albeit brief) performance at the Aladdin Hotel, he rhetorically asked the audience, "What the f*ck am I doing here?" and walked off stage. What followed was a period of dramatic reinvention during the '70s that produced a string of successful, award-winning albums and specials like Live in Concert and Live on the Sunset Strip. Though Pryor tried his hand at variety TV (with the swiftly canceled Richard Pryor Show) and in films, most notably in Brewster's Millions, and beside Gene Wilder, his stand-up career is what has sustained a memory that is doubtlessly enhanced by the generations of comics who both learned from and borrowed his style.
Mitch Hedberg
Honestly, the only reason Mitch Hedberg never starred in his own television show or film was his early death at the age of 37 in 2005. He managed to squeak in a guest spot on That '70s Show in 1998, but what vaulted the native Minnesotan into the spotlight was his first appearance on the Late Show with David Letterman two years earlier. Hedberg was so nervous, the mic shook in his hand while he raced through his spectacular one-liners, but it didn't matter. Both Letterman and the audience in the Ed Sullivan Theater loved the young comedian's performance, which is why the talk show host asked him back nine more times. When Hedberg died of a drug overdose in 2005, admirers as famous as George Carlin and Dave Chappelle expressed their sympathies publicly.
Bill Hicks
Perhaps the comic with the most anti-television and film career on this list is Bill Hicks. A volatile American comedian who made a dozen appearances on Late Night with David Letterman between 1984 to 1993 (though, his Late Show debut was delayed for 15 years because of Letterman's self-professed "insecurity"), Hicks found his first big taste of fame and acceptance abroad in the United Kingdom after multiple unsuccessful attempts at home in 1991 before fully establishing himself with his legendary 1992 HBO special, Relentless. Unfortunately, Hicks died in 1994 after a short battle with pancreatic cancer, silencing a voice that should have reached many more than it got the chance to.
Sarah Silverman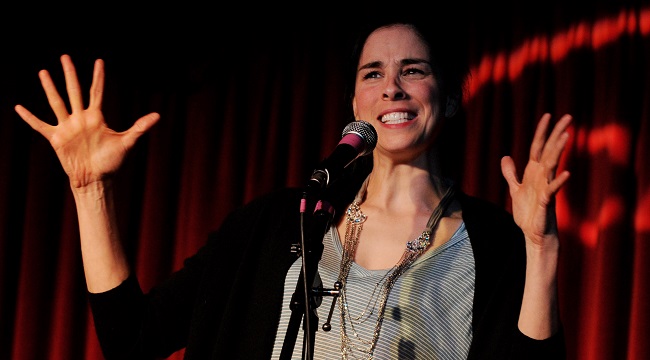 While her brief stint as a writer (and infrequent performer) on Saturday Night Live put her name in front of the television-viewing public, Sarah Silverman's current status owes everything to her stand-up repertoire. Guest appearances on programs like Hollywood Squares, Politically Incorrect, and Late Night with Conan O'Brien broadcast her controversial style to an increasingly sizable audience that, throughout the '90s and 2000s, came to appreciate her brand of humor. Hence her 2005 special Jesus Is Magic, a weird blend of stand-up and sketch comedy that ensured Silverman's seat at the table for years to come.

Want to see the future household names of comedy? Have a peek at truTV's Comedy Knockout, airing Thursdays at 10:30/9:30c.