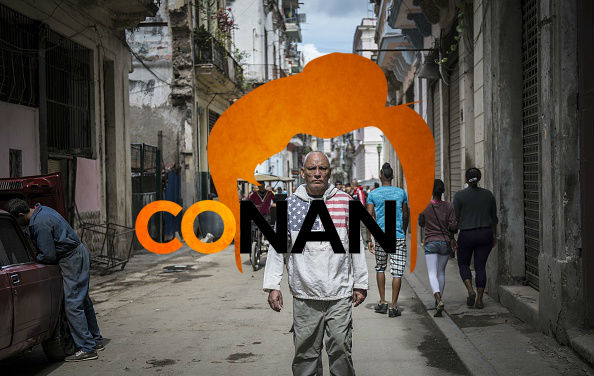 Tonight Show host Jimmy Fallon did his bosses a solid during the SNL 40th Anniversary Special last night, but Conan's Conan O'Brien did something even better. The TBS late night talk show host did something no other American late show host has done in more than 50 years — he went to Cuba (legally, mind you) to tape a segment for an upcoming show. This already sounds 10 times funnier than Fallon and Justin Timberlake's cold open.
Conan O'Brien and a small crew flew to Havana Thursday and have spent the weekend filming for his TBS late-night show's March 4 episode, becoming the first American late-night show to film in Cuba since the US embargo began in 1962.

Jack Paar famously interviewed Fidel Castro for the Tonight Show in 1959, for which Paar got criticized in some circles. (Via Deadline)
Conan's known for bringing his show to various corners of the U.S., North America, and the world. For a preview of what the show's segment on Cuba might be like, here's his 2012 visit to the Guinness brewery in Dublin (with cigars, I hope).
(Via Deadline)