With Creative Minds, Uproxx shines a periodic spotlight on some of the most exciting minds in their fields.
John Ridley
The creative divide between traditional broadcast network dramas and their cable or streaming counterparts has never been starker, and it's hard not to think that every "great" network drama is being graded on some kind of curve: "Sure, This Is Us is good by NBC standards, but it has no business being compared to Better Call Saul or The Leftovers." But then there's John Ridley's American Crime, digging deeper and aiming higher than all but a handful of the most ambitious, audacious, exemplars of Peak TV. In its political interests and devotion to following stories to their natural conclusion across all class and racial lines, the anthology miniseries may in fact be the closest thing TV has had to The Wire since Jimmy McNulty closed his last case. Among the subjects tackled in the third season: sex trafficking, the plight of migrant farm workers and other undocumented laborers, the plight of family-operated businesses in an increasingly corporatized economy, abortion laws, and fertility treatments. It's a doozy, and in many ways, Ridley's work as a director — where he often favors scenes shot in one static close-up on the most important character emotionally, regardless of who's speaking — is in many ways more impressive than his writing.
And all comes from the mind of Ridley, the Oscar-winning writer of 12 Years a Slave. Ridley had an eclectic career in TV, movies, and prose fiction prior to his Academy Award. He wrote the screenplay that inspired Three Kings (though eventually wound up with only a Story By credit after major revisions by David O. Russell), wrote for network sitcoms (Martin, The John Larroquette Show) and dramas (Third Watch), and even created a drama about the hip-hop industry (Platinum) a dozen years before Empire came along. But that gold trophy for 12 Years gave him license to do whatever he wanted, and he opted to do American Crime, which has muddled along through a trio of microscopically-rated seasons because it's simply been too great for ABC to cancel it. And he's gone even more fiery and political with his Showtime miniseries Guerilla, about the British black power movement of the early '70s.
At 51, Ridley's not the hot young talent; just a guy who waited long enough for his opportunity to show what he — and network television — could do if given the chance.
Jill Soloway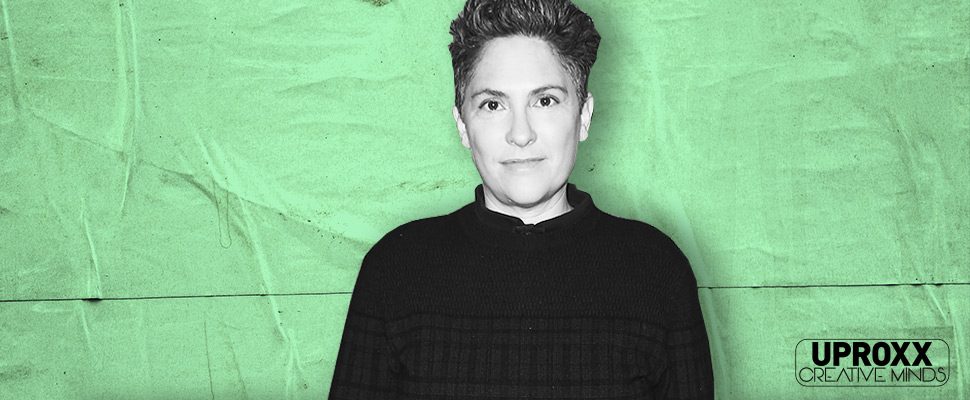 "Write what you know" has been a cardinal rule for TV storytellers going back at least to the days of I Love Lucy and The Dick Van Dyke Show, whose creators based much of what happened on their own experiences in life and show business. With Amazon's Transparent, Jill Soloway took the rule to candid extremes, taking the very real situation of one of her parents coming out as trans late in life and turning it into the core of one of television's most beautiful and distinctive half-hours.
Soloway was in a unique position to create the show, not only because her family situation helped inspire Jeffrey Tambor's Emmy-winning role as Maura Pfefferman, but because she had worked in both cable (as a writer and producer on on Six Feet Under, one of the earliest entries in the wave of revolutionary dramas that led to Peak TV) and independent cinema (as writer/director of the Sundance award-winner Afternoon Delight), and was therefore prepared for the way so much of the best television of the '10s was a marriage of the two aesthetics. Every episode of Transparent takes the tired cliché of "We're making a movie every week" and makes it feel real and vital: These are stunning, thoughtful, interconnected short films about the lives of the Pfefferman clan, and they spin out from Maura's coming-out announcement to explore a wide range of issues about what it means to be not only trans, but a woman, queer, Jewish, elderly, or just a human being on this planet in the early 21st century.
Transparent turned both Soloway and Tambor into high-profile and powerful advocates for the growing trans civil rights movement, and it also put Amazon on the map as a legitimate Peak TV player. The streaming giant rewarded Soloway by ordering her next series, I Love Dick, starring Transparent scene-stealer Kathryn Hahn, who was also the lead in Afternoon Delight.
Mike Schur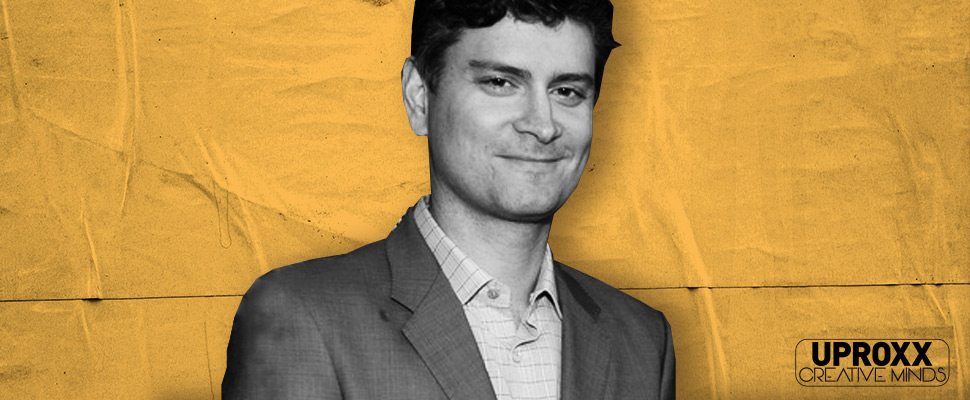 There are few sure things in either life or television, but Mike Schur is coming close at the moment. If his name is attached to a TV comedy, you can bet it will be thoughtful and sweet and, best of all, wickedly funny.
A longtime "Weekend Update" writer at Saturday Night Live, Schur made the move to prime time as an original writer on NBC's The Office (where he also occasionally strapped on an itchy neckbeard to play Dwight's cousin Mose), and became so trusted by creator Greg Daniels that the two teamed up to create Parks and Recreation, which wound up eclipsing its predecessor in acclaim, and may be the best — and certainly funniest — TV time capsule of the Obama era.
Schur has three current series at the moment: Fox's profoundly silly and joyful cop comedy Brooklyn Nine-Nine, which he co-created with Dan Goor; Netflix's warmly gregarious Aziz Ansari vehicle Master of None, co-created by Ansari and Alan Yang (who once teamed up with Schur and Dave King for the indispensable sports blog Fire Joe Morgan); and NBC's The Good Place, where Kristen Bell and friends find themselves in a decidedly imperfect version of the afterlife. Goor is now the primary Brooklyn showrunner, and Schur has always maintained an advisory godfather-style role on Master of None, but all three bear the decency and comic intelligence that's become his brand, and the twist in The Good Place's first season finale remains one of the most talked-about TV moments of the year, making an already very promising new comedy instantly seem much greater.
As a sideline, Schur is the permanent guest host of sportswriter Joe Posnanski's podcast Poscast, where they do mock drafts for inane things like the best sandwich or the best piece of furniture. One week, they drafted potential jobs for Chicago Cubs executive Theo Epstein, who broke ancient World Series curses for both that team and the Red Sox, and came to the conclusion that there is no job on this planet that they wouldn't trust Epstein to handle deftly. At this point in his career, there's no sitcom premise I wouldn't trust Schur to do something brilliant with.
Tracey Wigfield
30 Rock was one of the funniest shows on TV for much of its seven-season run. It was also one of the most lauded. Tina Fey and Robert Carlock's witty and pop culture-heavy sitcom was nominated for an incredible 107 Emmys, including 11 wins, the last of which (for Outstanding Writing for a Comedy Series) went to the series finale. It's an incredible honor for a writer to have their name attached to the final episode of a long-running show, and in the case of "Last Lunch," the privilege went to Fey and Tracey Wigfield.
Not unlike Donald Glover, the New Jersey native was hired by Fey as a 23-year-old to write for 30 Rock. Wigfield started off as an assistant; two years later, she penned her first solo script. Following the Emmy win, where she and Fey became only the fourth woman/all-female team to snag the award, Wigfield transitioned to The Mindy Project, which she wrote for, produced, and starred in (as Dr. Lauren Neustadter).
What do both shows have in common, besides being uproariously funny? They're both about fiercely independent women in the workplace, in the spirit of The Mary Tyler Moore Show; they were also both created by fiercely independent women, Fey and Mindy Kaling. Unsurprisingly, NBC's new comedy Great News, which Wigfield created (and Fey and Carlock produce), is about… two women, a mother and daughter, in the workplace. Before the show premiered, Wigfield said that she has an "affinity" for helping women writers' assistants, "because there are still less women doing this than men. When you're a female showrunner, I think it's a priority for you to make things as equal as possible in your own small, little way." TV is, unfortunately, still very much a boys' club; that's why we need new and diverse voices like Wigfield. Someday, she'll be the one giving the break to a 23-year-old up-and-comer. Great news, indeed.
Jenji Kohan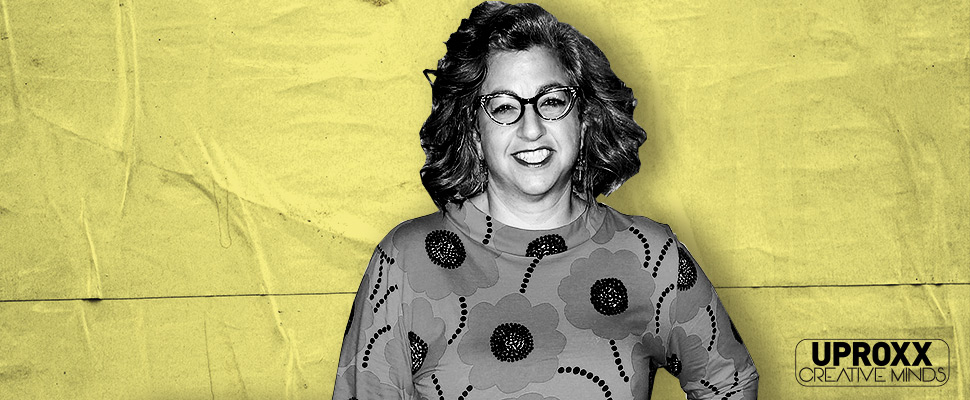 Jenji Kohan comes from a show business family. Her father, Buz Kohan, is a renowned producer and writer (she once called her dad the "king of variety television in his day"); her mother, Rhea, is the author of two well-received novels; and her brother, David, is the co-creator of Will & Grace. Creativity is in her Kohan blood, but even after penning scripts for successful series like The Fresh Prince of Bel-Air, Gilmore Girls, Mad About You, and Sex and the City, she felt unfulfilled. Kohan, as she once put it, "had to make my own way," which she did with Showtime's Weeds. In Nancy Botwin, she found an on-screen surrogate — someone who, to use the kind of cliche that wouldn't be allowed in one of Kohan's scripts, played by her own rules. Weeds ran for eight seasons (making it the longest-running comedy in the network's history), but rather than take any time off, Kohan immediately started work on Orange Is the New Black.
With its diverse, sprawling cast, unconventional setting (an all-women's federal prison), and lack of familiar faces, Netflix's comedy-drama, which has grown increasingly more dramatic (in a good, if heartbreaking way) over the years, is an even less likely hit than Weeds. Netflix famously doesn't release viewing data, but Orange must be popular, because the streaming service ordered another series with Kohan's name on it: GLOW, which chronicles the 1980s wrestling league, the Gorgeous Ladies of Wrestling.
Among her incredible array of talents, Kohan is one of the best in the business in finding the unexpected in the expected, to dig deeper than others. Suburban pot-dealing mother, female prisoner, and "lady wrestler" are characters in dozens of seedy B-movies and dime-store novels, but in Weeds, Orange, and soon, GLOW, they become fully fleshed-out women, with distinct motivations. But the only reason these characters, who effectively straddle the line between role models and warning signs, exist for our binge-watching pleasure is because a hired gun wanted more. Writing for others is nice — but creating for yourself, as Jenji Kohan has for over a decade, is even better.
Jerrod Carmichael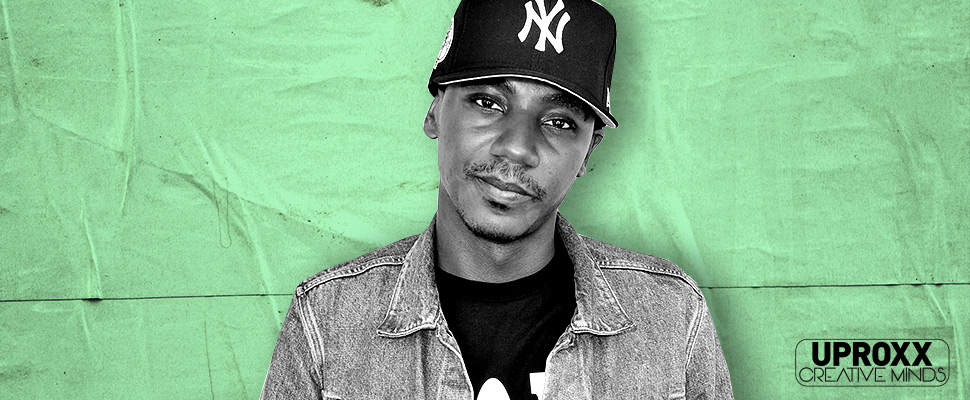 The most acclaimed comedies of the Peak TV era — BoJack Horseman, Silicon Valley, Unbreakable Kimmy Schmidt, etc. — aren't found on broadcast; they're on premium cable and streaming services. And even the rare all-timer on the Big Four, like 30 Rock and Parks and Recreation, eschew laugh tracks, studio audiences, and the multi-camera format that sitcoms were built around for decades. In that sense, the rapturously received The Carmichael Show is a throwback to when Norman Lear dominated airwaves, when "filmed in front of a live studio audience" wasn't frowned upon, and sitcoms would tackle controversial issues. Considering the political climate, the whole "two dates, one night" dilemma doesn't feel as important as it used to.
NBC's The Carmichael Show was created by four individuals — Jerrod Carmichael, Nicholas Stoller, Ari Katcher, and Willie Hunter — but it's really the vision of the one man in the title: Carmichael. The stand-up comedian and actor had two HBO specials — Jerrod Carmichael: Love at the Store (directed by Spike Lee) and Jerrod Carmichael: 8 — to his name before he even turned 30 and his breakout role in Stoller's frat-comedy Neighbors eventually led to The Carmichael Show. Where most sitcoms are content with will they-won't they relationships and the inherent hilarity (?) of an ugly guy being married to a hot woman, The Carmichael Show explores real issues, like the Black Lives Matter movement, gentrification, Islamophobia, and, in an apt prediction for an episode that aired in May 2016, "President Donald Trump." It even addressed the allegations against Bill Cosby on the network that made millions from The Cosby Show. Those are some heavy issues, but The Carmichael Show (which returns later this year for a third season) finds the sweet-spot between emotionally honesty and humor. It's the kind of show, and Carmichael's the kind of comedian, we need now more than ever.
Carrie Coon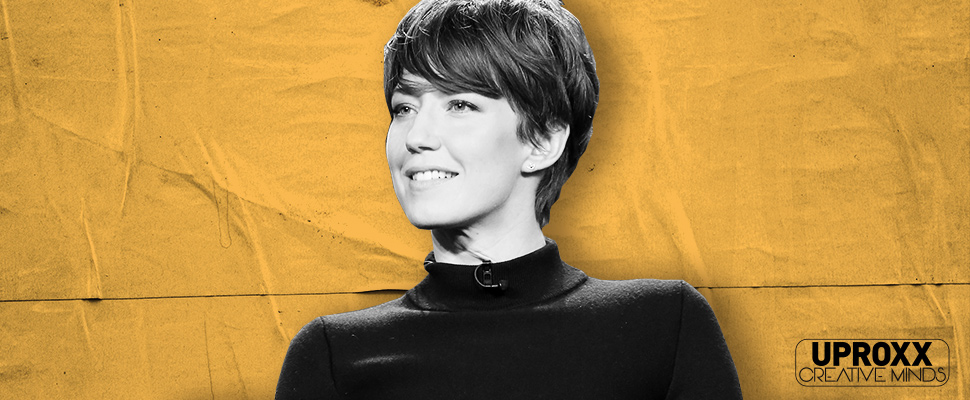 Carrie Coon, an actress previously best known for a supporting role in Gone Girl and a Tony Award-winning performance in Who's Afraid of Virginia Woolf?, has starring roles in two big-name prestige television roles, The Leftovers and Fargo, that are running at the same time in 2017. Two channels, two shows, two very different roles. It is officially the Spring of Carrie Coon.
And with good reason, because, you guys, Carrie Coon is so great. Watch her in HBO's The Leftovers, in its third and final season and screaming toward a conclusion, as the internally devastated and perpetually searching Nora Durst, a woman who lost her entire family in a mysterious event that took two percent of the world's population, statistical probabilities be damned. Watch her struggle with that while trying to make a new life amidst the wreckage. It's a powerful performance, and has been for a few years now, even if it's just now getting the critical respect it deserves.
Then, after she's ripped your heart out a little, flip over to FX to see her in the third installment of Fargo as a police chief named Gloria Burgle, living in the world of quirkiness and violence that show created and trying to investigate a murder without the help of pesky modern-day technology. The switch from empty shell to Minnesota Nice is almost jarring, and yet, it works. Please see above regarding Carrie Coon being really great.
Some might look at all of this, the dual shows and dual roles, and say "Man, this is kind of a lot of Carrie Coon at one time." But as a counterpoint, consider this: Sure it's a lot. But at the same time, is it even enough? It's a fair question.
TJ Miller
TJ Miller is an actor and stand-up comedian who you might recognize from roles in movies like Yogi Bear and hilarious appearances on talk shows (Google this, trust us), but who you should hopefully recognize more from his role as Erlich Bachman on HBO's tech comedy Silicon Valley.
How does one describe Erlich Bachman? Let's try this: Erlich Bachman is part dreamer, part schemer. He used the moderate financial success of a previous company, Aviato, which he pronounces in a way that will make you laugh every time (Google this, too), to create an incubator where other dreamers can try to create their own products, which he will happily take a piece of. He's pompous and self-important and profane and constantly baked out of his head, and the role wouldn't work with anyone but TJ Miller.
This, to be clear, is a compliment. The manic energy he brings to the cast balances out the dry and occasionally acidic humor present in other parts of the show, and breathes oxygen into scenes in the same way Kramer used to on Seinfeld and Tracy Morgan did on 30 Rock. He's not always central to the plot, but he's always central to the show. One time he assaulted and threatened a teenage bully Adderall dealer, and sent him scurrying into his house in fear. It was very wrong. It was also very, very right. Erlich Bachman contains multitudes and TJ Miller brings that to life.
There's also the facial hair situation. Most of what you need to know about Erlich can be deduced by his facial hair. It's hard to describe and it's probably easier if you just see for yourself. So Google that, too, after the other things. You'll thank us later.
Justin Roiland
The legend of Rick and Morty goes something like this: Back in 2006 or so, before he would go on to create Community, Dan Harmon ran a project called Channel 101. It was a kind of mini, monthly, comedy film festival where creators would bring short films they made, and then the audience would get to pick which ones became recurring series, and then those would recur until new ones replaced them. Justin Roiland started showing up with animated shorts loosely based on Back to the Future. "Loosely" here meaning they were mostly the same except Doc would pressure Marty for graphic sexual favors. It became, let's say, a whole thing.
Cut to a decade later: Those shorts eventually became what we know now as Rick and Morty, the wickedly funny sci-fi series Roiland and Harmon make together for Adult Swim, with the names and graphic sexual overtones tweaked for legal reasons. In addition to his role as co-creator, Roiland also voices both Rick, the morally bankrupt intergalactic scientific genius, and Morty, Rick's innocent squeaky-voiced grandson who begins most of his dialogue with the phrase "Aw geez, Rick." Each episode features Rick dragging Morty on some sort of dangerous mission that may or may not lead to their deaths or the end of one or more parallel universes, or both, and no we will not provide specific examples, because describing any individual episode to a non-viewer will make you sound completely insane.
Which is probably the point, to be honest. The show is hilarious and smart and mean and creative as all heck, the next logical step in an animated evolution that began with The Simpsons and South Park. And it all started with a demented short film about Doc Brown and Marty McFly. Genius truly does come from strange places. Bless you, Justin Roiland.