Spoilers for Lethal Weapon's season two finalé below
The drama surrounding Lethal Weapon star Clayne Crawford's ousting from the series after multiple reports of on-set incidents led to the actor, who played Martin Riggs, being sent out to pasture in the season two finalé. Fox made the announcement that Crawford was gone before the season ended, but the fate of the character made popular by Mel Gibson was unknown. Now we know he's gone, and in comes Seann William Scott to play his brother because Murtaugh and Riggs is a name pairing that may never die.
But fans aren't happy. They've pushed back against Fox and Damon Wayans, Crawford's co-star for pushing out their favorite character. The fervor got so heated Damon Wayans released a video of one of the on-set incidents that reportedly led to he and Crawford not being on speaking terms for a good portion of filming. After the brief time he had the video up, he locked his account, but The Hollywood Reporter took screenshots: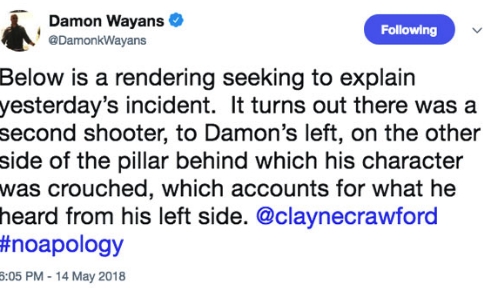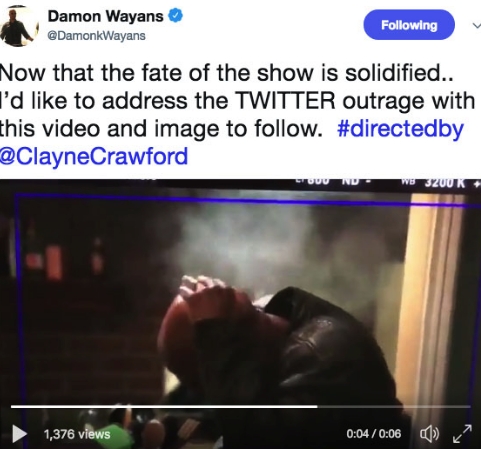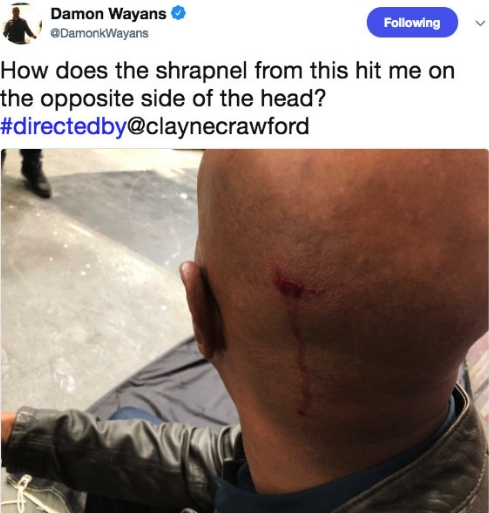 It's unclear exactly what Wayans is alluding to (beyond an unsafe work environment on a set Crawford was running at the time), but it's clear Wayans isn't accepting Crawford's apology.
(Via The Hollywood Reporter)