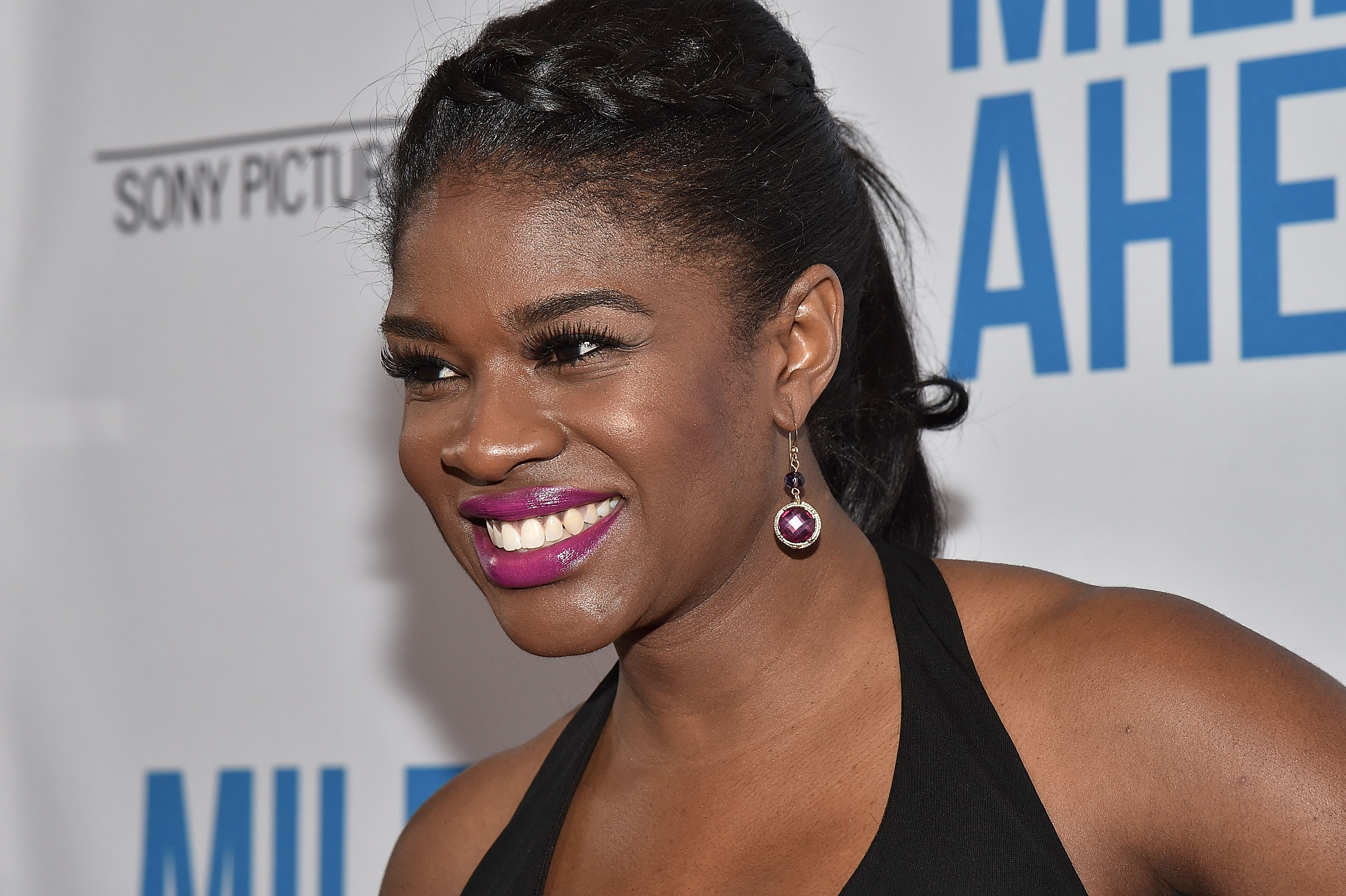 As Fear the Walking Dead loses one more character in Ofelia, it also introduces a new one this week. We don't know her character name on Fear the Walking Dead yet, but we already know plenty about the series' new character. Her weapon of choice is the pick-axe, with which she is amazing. She collects zombie teeth and zombie fingers and sells them as good-luck charms. She's a loner. She likes potatoes, and she envies Alicia's hair.
The actress who plays the latest addition to the series in Edwina Findley, She may be familiar to some as the actress who played the wife of a Kevin Hart character in Get Hard. She also plays a lead in Tyler Perry's soap opera If Loving You Is Wrong, and she played Davina Lambreaux in David Simon's Treme. (and before that, she had a smaller role as Tasha in The Wire). She also has an arc in the upcoming Fox series Shots Fired.

While she does play a loner on Fear the Walking Dead, it looks as though she could be around for quite a while. She joins Alicia at the end of the episode as she continues traveling alone. It's far, far too early to say, but interestingly, she also joins the series just as Robert Kirkman announces that one character from The Walking Dead universe will cross over into another show. Could it be Edwina Findley's character? Perhaps! She will be traveling with Alicia, and it's technically possible that they get as far as Alexandria. Moreover, it is worth noting that Edwina Findley is apparently friends with Danai Gurira, who plays Michonne on The Walking Dead. Back in 2012, just after Gurira joined the cast of The Walking Dead. Findley attended the opening of The Convert, a Broadway production by Danai Gurira, and was even spotted in a photo with her. Findlay also played a role in a production of Gurira's Eclipsed in 2010. It would be a blast to see these two reunited on The Walking Dead.