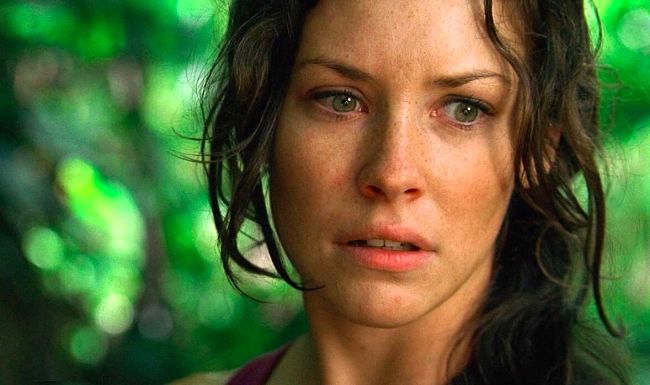 Evangeline Lilly gave a career-making performance on Lost, but it was also an at-times uncomfortable experience. The Ant-Man and the Wasp star (who holds the distinction of playing the first female character in the Marvel Cinematic Universe with her name in the title) spoke to The Lost Boys podcast about playing Kate "Freckles" Austen on the ABC mystery-drama that ran from 2004-2010. Lilly was quite candid about Kate, calling her "kind of cool" at the start of the series, but as the show went on, "I felt like she became more and more predictable and obnoxious. I felt like my character went from being autonomous — really having her own story and her own journey and her own agendas — to chasing to men around the island. And that irritated the sh*t out of me."
She also discussed how she felt "cornered" into taking her clothes off.
"In season three, I'd had a bad experience on set with being basically cornered into doing a scene partially naked, and I felt had no choice in the matter," Lilly recalled. "I was mortified and I was trembling, and when it finished, I was crying my eyes out and I had to go on do a very formidable, very strong scene immediately thereafter. And so, in season four, another scene came up where Kate was undressing, and I fought very hard to have that scene be under my control, and I failed to control it again. And so, I then said, 'That's it. No more. You can write whatever you want, I won't do it. I will never take my clothes off on this show again.' And I didn't."
She no longer accepts roles that require nudity. Via E! News:
"And it's not because I think there's anything wrong with doing nudity. It's because I don't trust that I can be comfortable and safe. I'm lucky. I'm in a position, a very privileged position, where I'm allowed to be picky. I can be picky. I've got enough success under my belt that I can be, and I feel for women who are just struggling to come up in the industry and don't really know how to navigate that."
You can listen to the complete interview below.
(Via E! Online)