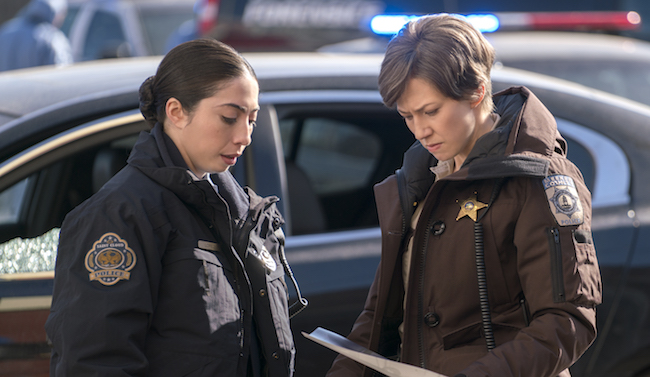 Fargo season four is wrapped in mystery. It could take place in the 2000s or early 2010s, like seasons one and three, or maybe the 1970s, like season two, or maybe even centuries ago. No one knows for sure, not even creator Noah Hawley — he's been too preoccupied on launching the new season of Legion, which premieres on Tuesday, and adapting Kurt Vonnegut's Cat's Cradle as a limited series to think about Fargo. But he has a while to sort things out.
"I think realistically we will certainly be filming it next year," he told The Wrap. "Mostly just because it's a winter show. You know, I have to write [the episodes], then we have to prep it, then we have to film it, which means it's either this coming winter or next winter. Given my schedule with making a movie and posting a movie this summer, and then gearing up to do more Legion… It seems like a long shot that I can launch Fargo [season] four this winter."
In other words, don't expect more Fargo until 2020.
On top of those responsibilities, Hawley is also directing Pale Blue Dot, starring Natalie Portman and Jon Hamm, and Doctor Doom, a "political thriller" centered on the Fantastic Four villain. (Don't worry, it's unattached to the other Fantastic Four movies.) Come to think of it: Nikki Swango is a good comic book alter-ego.
(Via The Wrap)