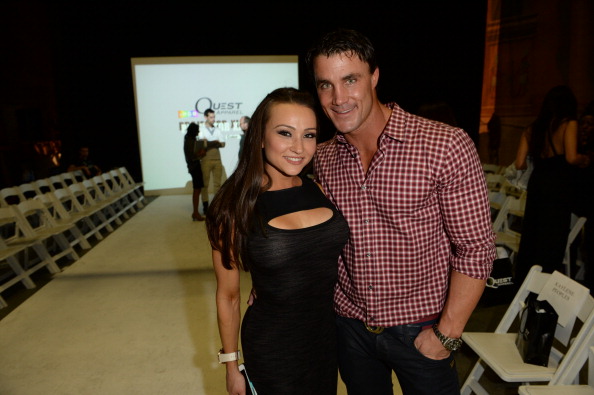 Greg Plitt, 37, was struck and killed by a commuter train over the weekend while filming on the tracks. Police have ruled out suicide, saying that Plitt was with a small camera crew. A friend added that Plitt was filming a commercial for a protein shake. He was pronounced dead at the scene.
A retired U.S. Army Ranger Captain and former Calvin Klein model, Plitt is best known for his appearances in Workout, Bravo's reality series about fitness trainers and models in California. He also appeared in The Good Shepherd with Matt Damon, Terminator 4, and he was the body double for Billy Crudup's Dr. Manhattan in Watchmen. He was also an actor on Days of Our Lives and has appeared on over 250 fitness magazine covers. He was set to appear on a new Bravo series, Friends to Lovers, later this month.
Andy Cohen and Bravo both released statements on Twitter in the wake of Plitt's tragic death.
Plitt had apparently filmed on railroad tracks in the past, doing pushups and other fitness routines.The area in which he was killed was partly fenced in and meant to be off limits to the public.
Our condolences go out to the friends and family of Plitt.
Source: CNN