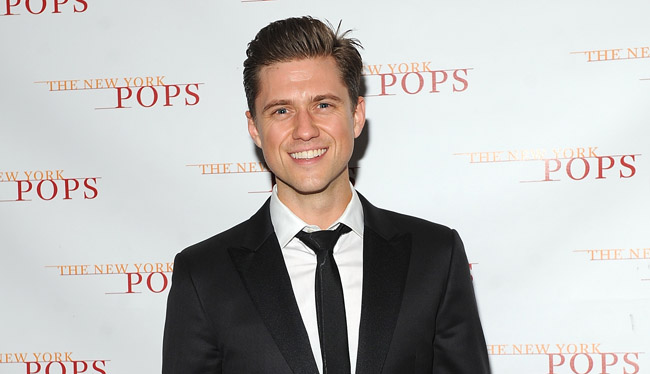 Fox's upcoming live version of Grease already found its Sandy and Rizzo in Julianne Hough and Vanessa Hudgens, respectively, so all that was really left to do before the rehearsals and fittings and hair slickings started was find themselves a Danny Zuko. And find one they did, announcing that the role will be played by Graceland star and Broadway veteran Aaron Tveit. He had this to say about landing the role:
"I'm thrilled and honored to be joining this incredibly talented team of actors in reimagining this classic and beloved musical. Playing Danny Zuko is a dream role and I can't wait to be a part of all the fun that comes along with performing live on television."
Well okay! Good for Aaron Tveit! I still think it would have been a bigger draw if they brought back John Travolta to reprise his role as the teenage Zuko and NEVER ACKNOWLEDGE the fact that he's clearly a 61-year-old man now, but hey, what do I know, right? I'm sure this will be fine, too.
(Via TV Line)