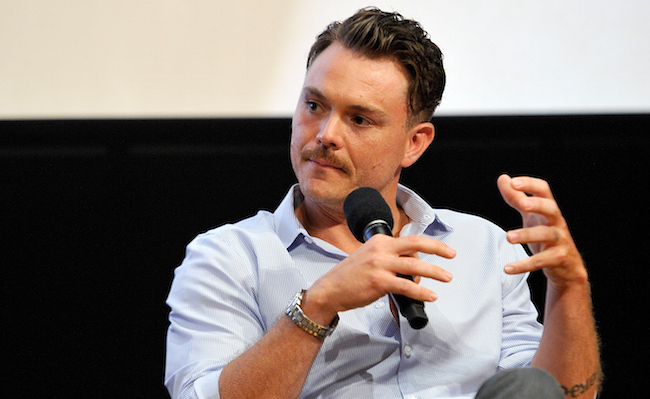 Fox has selected its match for Murtaugh, so prep those optimistic Lethal Weapon TV series back tattoos accordingly.
Deadline reports that 37-year-old Rectify actor Clayne Crawford will take on the role of Martin Riggs opposite Damon Wayans' Roger Murtaugh. (You might know these characters better in their big screen form as Mel Gibson and Danny Glover.) That adds another piece to the casting puzzle with Mad Men vet Kevin Rahm already a go as Captain Avery. TV Line has shared that Jordana Brewster and Girlfriends actress Golden Brooks are also along for a ride.
Considering that the much drooled-over Shawn Ryan shepherded Beverly Hills Cop TV reboot from years back didn't hit the air, this enticing small screen offering isn't a lock to exist on a weekly basis just yet. At the moment, here's what's in the cards for potential viewers.
In the pilot, written by Matt Miller and directed by McG, when Texas cop and former Navy SEAL Riggs suffers the loss of his wife and baby, he moves to Los Angeles to start anew. There, he is partnered with LAPD Detective Roger Murtaugh, who, having recently suffered a "minor" heart attack, must avoid stress in his life.
Sounds familiar enough. By the way, you might know Matt Miller as the creator of the ABC single season offering Forever. As for McG, his résumé includes directing We Are Marshall, working as a producer on The O.C., and crafting a visual for The Offspring's "Pretty Fly (For A White Guy)" video. We'll keep an eye on this project as it develops, and maybe nudge for a sweet Lethal Weapon 3 style pinball game tie-in. Just a thought.
(Via Deadline)