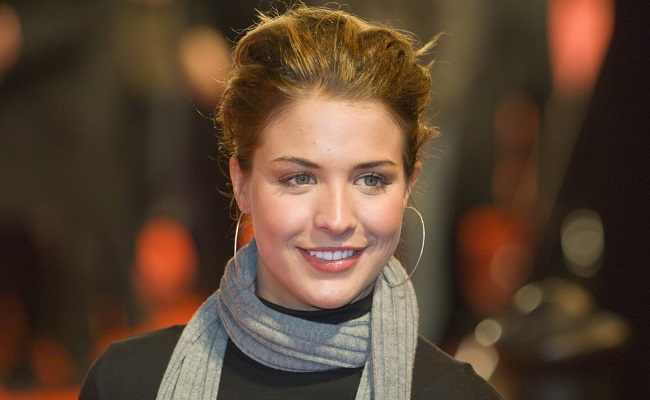 The lead for CBS's Supergirl TV show is due to be announced any day now, and a dubious source is claiming British actress and model Gemma Atkinson — not to be confused with Bond girl Gemma Arterton or that other Gemma — may have landed the role.
The rumor originated from UK tabloid The Sun, so that's suspect, but it's not entirely without merit. Atkinson's well known in England for playing Lisa Hunter on Hollyoaks, although she may be more famous for that very well-circulated promo photo than for the show itself:
That picture was posted everywhere during the show's 100+ episode run, but if you somehow missed it, you may know Gemma Atkinson better as the woman from the "chimps with guns" meme:
Although it's not entirely far-fetched that she would have auditioned for Supergirl, we can't help thinking The Sun just made it up because, well, they're The Sun. We imagine the editorial meeting going like this:
"Every time we mention Gemma Atkinson we make an arseload of money. Let's say she auditioned for Supergirl."

"She's more of a Power Girl type though, isn't she?"

"Is CBS casting Power Girl right now?"

"Well, no, but–"

"Shut up, Nigel."
Aaaand scene.
Via Spoiler TV / CBM