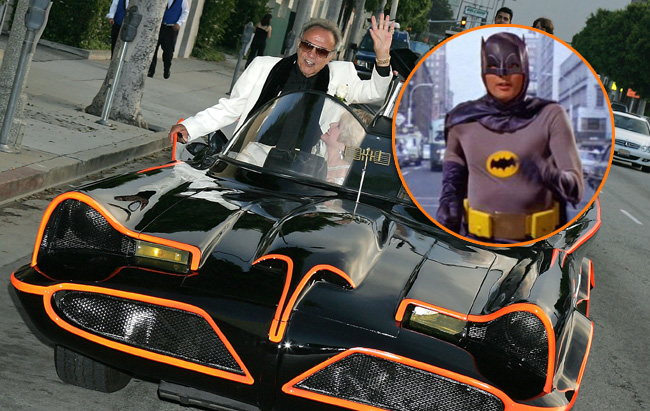 Several folks have been remembered for the iconic vehicles they created in their lives, but few can be known for creating the car that rules the night. George Barris was the man behind some of the most memorable television cars in history, including the famous Batmobile from the 1960s Batman television series starring Adam West. Sadly he passed away at the age of 89 on Wednesday, but he will not be forgotten any time soon according to Variety:
"Sorry to have to post that my father, legendary kustom car king George Barris, has moved to the bigger garage in the sky," his son wrote. "He passed on peacefully in his sleep at 2:45 am. He was surrounded by his family in the comfort of his home. He lived his life they way he wanted til the end."

Along with designing the Batmobile driven in the '60s "Batman" TV show, Barris also designed the Green Hornet's car, the "Beverly Hillbillies" jalopy, the Munster Koach and K.I.T.T. from "Knight Rider."
Hell, I believe his legacy was cemented by the Batmobile alone. The other cars in his collection just sweeten the pot, especially The Beverly Hillbillies jalopy and Herman Munster's bad ass car. Some of can only hope to remembered for things that are both as cool and can bring people joy in the simplest of ways. I know Jerry "The King" Lawler loves it.