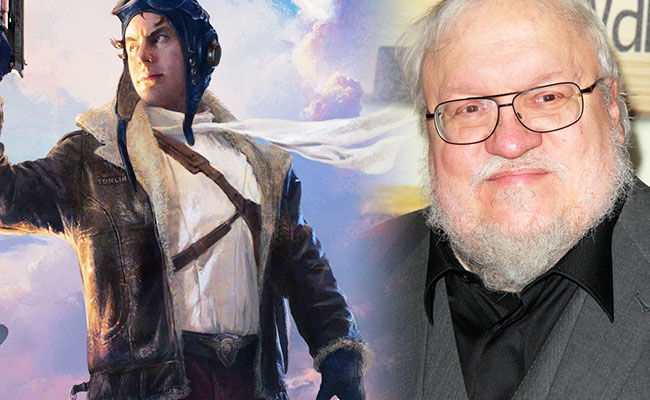 The name George R.R. Martin went from one well-known in bookish nerd circles prior to the launch of HBO's Game of Thrones, but now the Santa Fe-based author has become one of the world's most popular and beloved writers. With Game of Thrones coming to its logical conclusion by 2018 and his book series that it's based off of, A Song of Ice and Fire, hopefully coming to a close soon as well, that'll leave fans of Martin hungry for more. So while the author has an exclusive deal with HBO, another universe that he helped to sculpt may be coming to TV as well.
According to The Verge, Martin has announced that the series Wild Cards is in the very early stages of development. The series, co-created with Melinda M. Snodgrass, is a take on an alternative history where an alien virus infects humans, leaving the infected with super powers or crippled. While Martin's name is a big selling point for the series right now (appearing in big, bold letters on each cover, with a smaller "edited by" somewhere nearby), his involvement is minimal. Each volume in the Wild Card series is a collection of short stories, with Martin's involvement being strictly editorial, with him having say over which stories make the collection.
"I hope you're as excited as I am. Of course, Hollywood is Hollywood, and nothing is ever certain in development… but I think I hope I cross my fingers that the Wild Cards will be coming to your home screens in the next year or two."
Due to Martin's agreement with HBO he won't be involved in the series, which is being produced by Universal Cable Productions (a part of NBC Universal), although Snodgrass will be involved as an executive producer. Considering there are thousands of stories and tons of characters in play in the Wild Cards universe there is a wealth of content and ideas for the team to work on.
(Via The Verge)