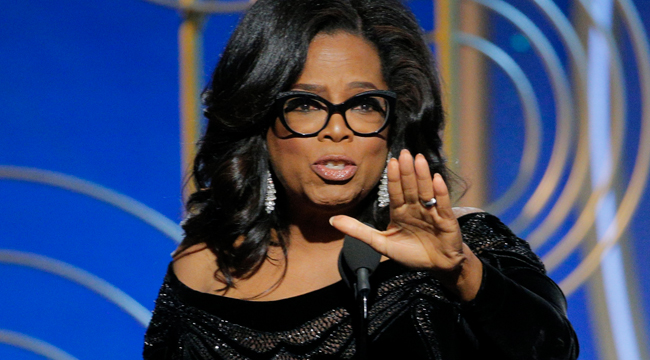 The 2018 Golden Globes are in the books. The awards have been handed out, the speeches have been given, the jokes have been told. Now, it is time for analysis. With that in mind, our Brian Grubb and Keith Phipps are here with the winners and losers from a very busy night.
Winner: Oprah Winfrey
The thing about award shows — especially the Golden Globes — is that no one remembers the actual award winners. Like, what show won the Golden Globe for best TV drama in 2005? You don't know. No one does. Not even Ryan Murphy knows, and according to Wikipedia, he's the one who took home the trophy, for Nip/Tuck of all things.
If the ceremony gets remembered for anything, it's for individual moments. And so, all apologies to the night's winners, but the 2018 Golden Globes will also be The Year Oprah Gave A Speech. Man alive, was that something. Oprah blew the roof off of that building. People were crying. Understandably so. The speech was moving and dramatic and powerful and hit all the right notes on a night when that wasn't easy. It sounded suspiciously like the kind of speech one gives when one is considering a run for President. Like, I half-expected her to slip in a line about corn farmers in Iowa. But that's another conversation for another day, one in which Oprah has to answer for Dr. Phil. This was about this moment, and the moment is now Oprah's. It was always Oprah's moment, really. Most of them are. She just showed up to claim it. — Brian Grubb
Winner: Three Billboards Outside Ebbing, Missouri
A caveat for this entry and all that follow: It's never clear how seriously to take the Golden Globes as a predictor of the Academy Awards. If nothing else, the Globes' insistence on splitting its Best Picture and Best Actor and Best Actress categories into Drama and Musical or Comedy clouds the issue. But, above all, the Hollywood Foreign Press Association is its own, odd beast. That said, the dramatic Best Picture went to Moonlight, last year. And, in the last decade, five out of the last 10 Best Picture winners have won that category (with last year's almost-winner La La Land picking up the Musical or Comedy honors.) When it comes to nebulous awards season descriptors like "momentum" and "consensus," the Globes, which arrive on the heels of awards from various critics' groups, often end up being a pretty good indicator.
So what does that mean for Three Billboards Outside Ebbing, Missouri? Nothing bad. The film's been divisive for critics and audiences, earning praise for its memorable dialogue and performances from Frances McDormand, Sam Rockwell, Woody Harrelson and others but also attracting criticism for its odd tone and pace and, especially, its handling of an unapologetically racist character's redemptive arc.
But for Globes voters, none of those qualms seem to matter. In addition to winning Best Motion Picture — Drama, Billboards was honored with awards for Best Screenplay, Best Actress — Drama (for McDormand), and Best Supporting Actor (for Rockwell). That would seemingly set aside any doubt that the film is seriously in the hunt this year. — Keith Phipps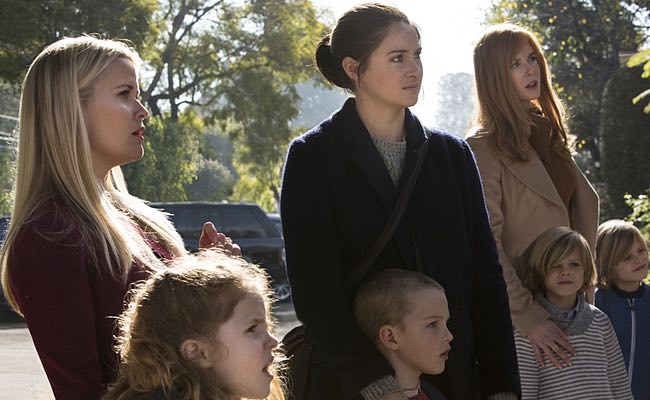 Winner: Big Little Lies
Big Little Lies was the big winner on the television side, taking home awards for Best Limited Series, Best Actress in a Limited Series (Nicole Kidman), best Supporting Actress in a Limited Series (Laura Dern), and Best Supporting Actor in a Limited Series (Alexander Skarsgard). In fact, female-led shows took home all the major awards this year, with The Handmaid's Tale winning Best Drama and The Marvelous Mrs. Maisel winning Best Comedy, and both of their leads (Elizabeth Moss and Rachel Brosnahan) taking home top honors in the individual categories, too. And it's good because they were all deserving winners. I mean, for the most part. I still think we could have snuck a Leftovers or a Halt and Catch Fire in there, and the complete absence of Carrie Coon — even from the Limited Series acting awards, on a night when Ewan MacGregor won for Fargo despite giving maybe the fourth-best performance on the show — is enough to raise my blood pressure a bit, but overall a solid and fitting group of winners, especially this year. — BG
Winner: The Marvelous Mrs. Maisel
The Marvelous Mrs. Maisel is very good and very fun and I'm glad it won for a lot of reasons but mostly because it got Amy Sherman-Palladino's hat on television. — BG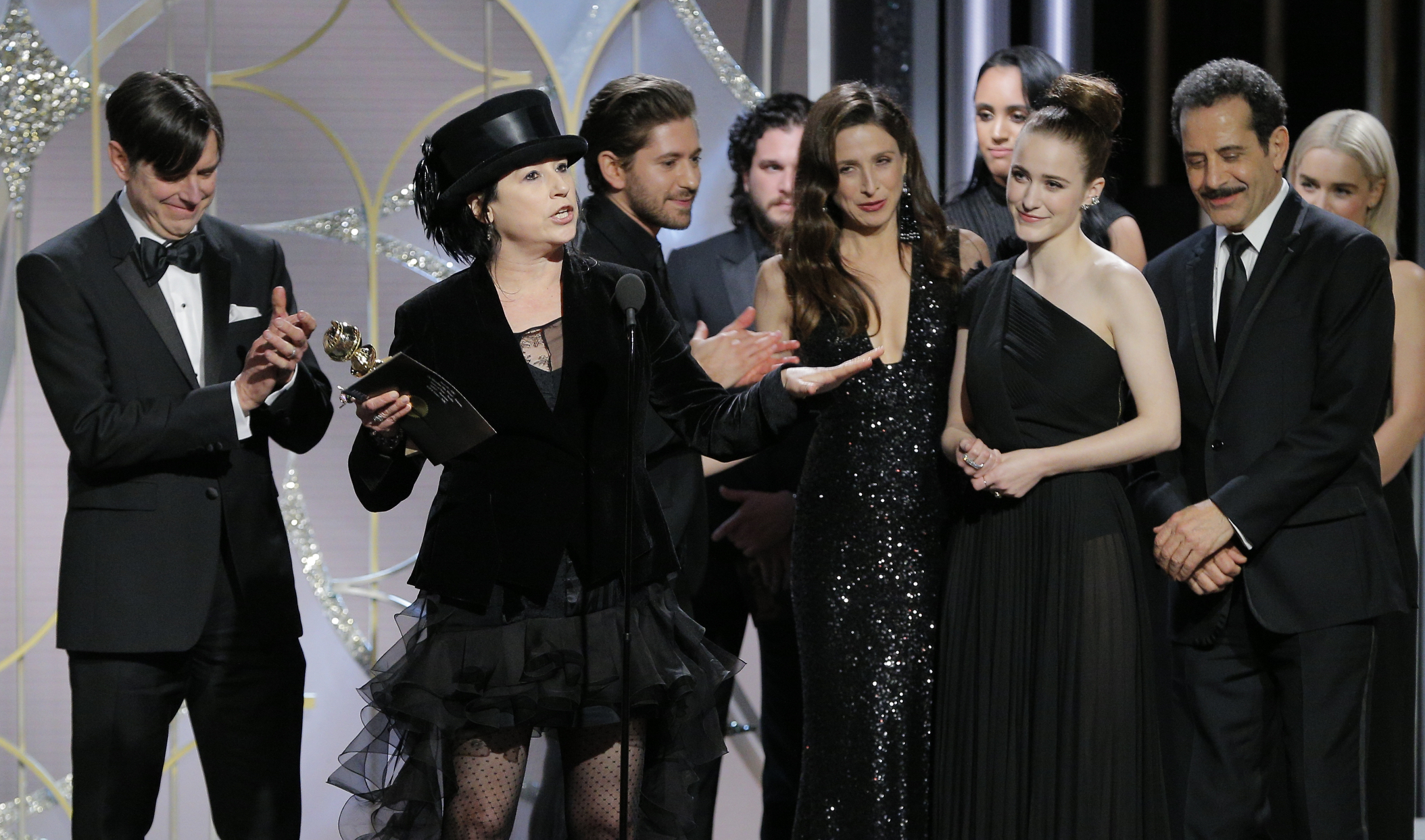 Loser: The Post
There's another opaque term that gets thrown around a lot in awards season: traction. And right now it's the thing The Post, Steven Spielberg's drama about the Washington Post's publication of the Pentagon Papers, can't seem to find. Seth Meyers' monologue included a joke about how it would walk off with all the awards given its director, cast (which includes Tom Hanks and Meryl Streep), subject matter, and newfound timeliness. But at the end of the night, the film rolled snake eyes. Will it start to find traction elsewhere? Maybe. But it's a competitive year and one in which even an accomplished, crowd-pleasing film about the virtues of the free press from a once-in-a-lifetime cast is going to struggle to stand out. It's last year's best examples of how powerful the combination of Hollywood star power and classic filmmaking skill can still be. But what makes it extraordinary can also make it look a little quaint given the emergence of new talent this past year. Speaking of… — KP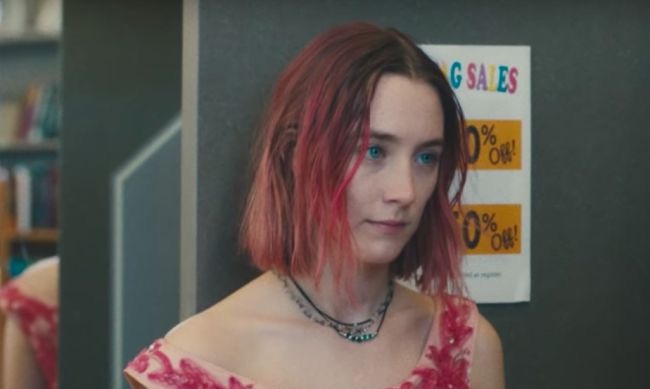 Winner: Lady Bird
Allison Janney (and her shoulder bird) beat out what seemed like a can't-miss win from Laurie Metcalfe, but Greta Gerwig's semi-autobiographical coming-of-age story, but Lady Bird hardly walked away empty-handed. Saoirse Ronan walked away with a Best Actress — Musical or Comedy trophy and the film picked up the award for Best Picture — Musical or Comedy (presumably as the former, unless the key part played by "Crash Into Me" edges into the former). That confirms what's been long-suspected: it's probably a good time to take it seriously as an Oscar contender in all major categories, and to recognize that Gerwig — usually thought of primarily as an actress despite co-directing one film early in her career and recently co-writing several others with Noah Baumbach — has entered a new phase in her career. — KP

Loser: Dunkirk
Speaking of should-be shoe-ins, what does Christopher Nolan have to do to get some awards recognition? Remain a tireless advocate for shooting on film and making a daring war epic in 70mm to drive the point home? Eschewing a straightforward approach to said epic and fracturing the timeline to make it a challenging viewing experience with an incredible pay-off? Singlehandedly rescue the British army from the Nazis himself? Get Tom Hardy to enunciate? (OK, that last one is a little far-fetched.) Despite its many virtues (and in spite of being a box office hit), Dunkirk seems to be struggling to pick up any awards love. — KP
Loser: Following Oprah
I know Natalie Portman ad-libbing to point out that the Best Directors list was all-male was a big deal, so I'm glad this all worked out, but I can't believe the show made her and Ron Howard walk out there right after Oprah's speech. Like, damn. Cut to commercial, end the show, do something. Did you see the fear in Ron Howard's eyes? He knww he wasn't supposed to be there. It was almost like a scene from Arrested Development that he would narrate.
DIRECTOR: Okay, we're tight on time so we're cutting the commercial. You go out right after Oprah's speech now. It'll be fine.
NARRATOR: It wasn't fine. — BG
Winner: Seth Meyers
Seth Meyers had a borderline impossible job and somehow still pulled it off. It's not that I was hugely surprised by that (of all the late-night hosts, Meyers generally does the best job of threading the needle with tone on serious issues), but still. This was not the night for a straight white dude to be telling jokes and he leaned hard into that, commenting on the situation and trotting out "Jokes Seth Can't Tell" to say some of the things that needed saying. He kind of disappeared as the show went on, which makes sense because the speeches all went longer than usual and something needed to go, but the big thing for the host is the monologue and he nailed it.
But, like, imagine if Amy Poehler and Tina Fey had hosted. — BG
Loser: The Boss Baby
In a thin year for animated features, The Boss Baby picked up a nomination in the Best Animated Film category. It lost to the terrific Coco. Who's the boss baby now, Boss Baby? — KP
Loser: My showsssssss
A quick scan of the nominees and my own top shows from the year will show… not a lot of overlap. I've already mentioned some of the biggies (The Leftovers, Halt and Catch Fire), but let's also give a shout to the not-nominated Good Place. And let's point out that it would have been awesome if they gave Jude Law a trophy for The Young Pope. God, that would have been so much fun. People would have lost it. And by people, I mean me. I would have lost it. No one else on that list had a better scene with a disobedient kangaroo. Has to count for something. — BG
Winner: Monsters
Picking up the Best Director award for The Shape of Water, Guillermo del Toro delivered an impassioned thank you speech to the fantastical creatures who've inspired him throughout his life. Somewhere, deep in their lairs, many monsters shed tears. The shout-out also pointed to the prominent role horror has played in 2017. Beyond The Shape of Water, for instance, Jordan Peele's Get Out remains a serious Oscars contender and the year saw complex, engaging films like mother!, It Comes at Night, and The Killing of a Sacred Deer blurring the lines between arthouse fare and horror movies. — KP
Loser: L'Oréal
I have been thinking about it almost non-stop and I still have not figured out the point of the Winona Ryder damaged hair commercial. It was so weird. And it ran twice. What was anyone thinking there? I want a full-on investigation. Many articles. A whole news cycle. The people have a right to know. — BG