When Gotham comes back to Fox on February 29, Ben McKenzie's Detective James Gordon still won't have that damn mustache. On Wednesday night's Jimmy Kimmel Live, Kimmel pointed out that the Commissioner Gordon he knows from the comics has always had a mustache. McKenzie agrees and adds, "He's also more… full-figured. I'm not there yet, Jimmy."
Kimmel suggested a quick fix, though, and produced an array of fake mustaches for McKenzie to try on. He cautioned against the, um, Charlie Chaplin style one (yeah, Chaplin, that's who it reminds us of). McKenzie admits it might not be a good pairing with his blue eyes and blond hair. In the end, he selected the only mustache even remotely Commissioner Gordon-esque:
McKenzie explained long ago to fellow Uproxx writer Dan Seitz why this version of Gordon doesn't have a mustache; he hasn't earned it. Considering the Gotham version of Gordon isn't averse to tossing people out of windows and putting bullets in heads, he may have a way to go before he's the incorruptible Commissioner Gordon we know.
Not having earned the distinguished mustache didn't keep McKenzie from dressing up as the older, mustachioed version of Jim Gordon for Halloween two years ago, however.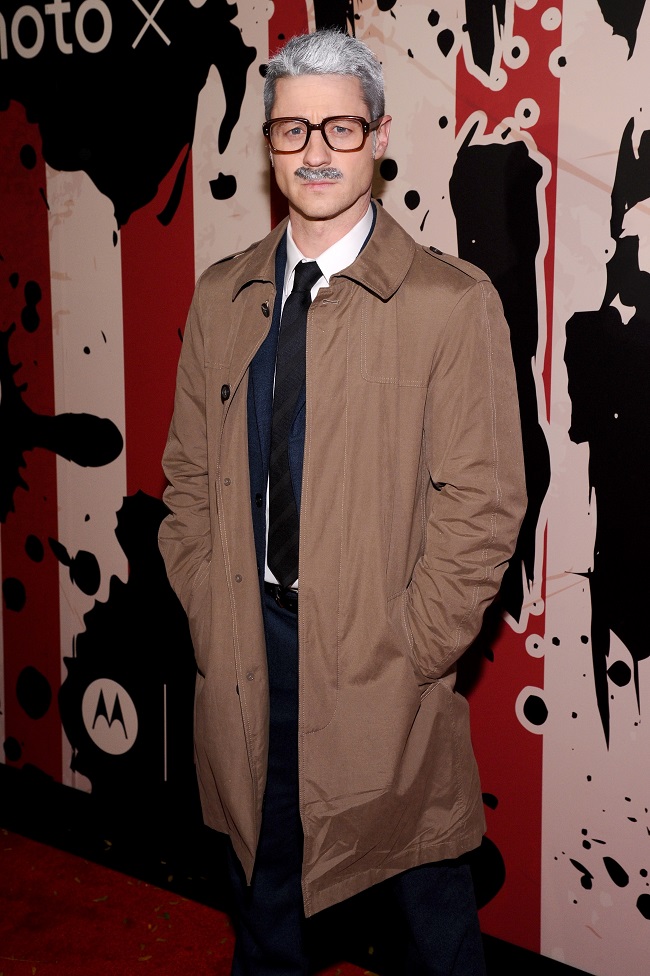 (Via Jimmy Kimmel Live)