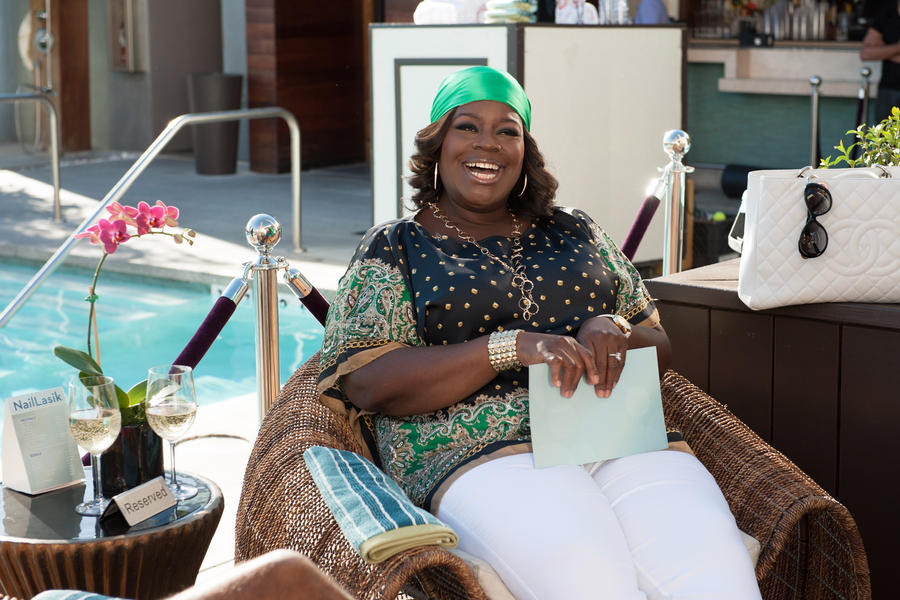 nbc
Both Parks and Recreation and Happy Endings stand out among sitcoms of the past 10-15 years, each near the top of the list. Given those lofty standards, news that cast members from each show are joining forces for a new one is most excellent.
As per The Hollywood Reporter, Retta, otherwise known as the great Donna Meagle, will treat herself to co-starring role in a new comedy pilot for ABC called Hail Mary. The star of Hail Mary? Casey Wilson, Penny from Happy Endings.
Oh yes, this should be fun. THR reports that Hail Mary is an Americanized version of an Austrian series called Braunschlag, revolving around the young mayor of a small town up to her eyeballs in issues, including "dysfunctional siblings, a dying father, disgruntled citizens, a nearly bankrupt town and the mafia breathing down her neck." In desperate need of some sort of miracle, the mayor, named Mary Wolf and to be played by Wilson, fakes one.
Retta will play Mary's friend Ruthie on the show. She's done a little of this and that since Parks went off the air about a year ago, primarily recurring on Bravo's Girlfriends' Guide to Divorce. She'll return to that show pending its renewal as well as take on the supporting role in Hail Mary.
And while we're here, mixing and matching actors from Parks and Happy Endings, how about a show featuring Nick Offerman and Adam Pally? They could play cops, or, say, uncle and nephew, or boss and peon or all of the above. Somebody make this happen pronto, please?
(via THR)