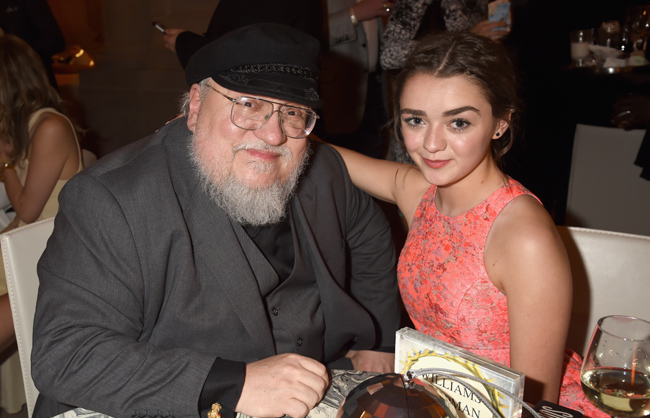 A Song of Ice and Fire fans have been waiting not so patiently for the next installment, Winds of Winter, and author George R.R. Martin doesn't seem in a hurry for it to be read. After dismissing publishing rumors earlier this year, Martin seems no closer to a set release date.
Well, book readers should prepare for more disappointment: On Thursday, during a Q&A at the Sasquan science-fiction convention in Spokane, Washington, Martin said that "anything was possible," and that it was likely that Game of Thrones would end before he had a chance to complete the book series. GeekWire reports:
"The show is moving forward like a locomotive, or sometimes a jet locomotive," Martin said. "They're writing 60-page scripts, I'm writing 1,500-page novels. So who the hell knows? There was a period where I was worried about that," he said. "Then I said, 'to hell with that.' Worrying about it isn't going to change it one way or another. I still sit down at the typewriter, and I have to write the next scene and the next sentence … I'm just going to tell my story, and they're telling their story and adapting my books, and we shall see."
Martin also said that the upcoming sixth season will also continue to diverge from the source material, citing the omission of Arianne Martell from the television series and admitting that the show may look for a "quicker alternative route" for the race to the Iron Throne.
Either way, please, for the love of God, stop asking him when Winds of Winter will be released. It will not speed up the process.
"Don't ask me when the book is going to be done — I'll ask my minions to lop your head off," he joked.
"Joked." Sure.
(Via GeekWire)