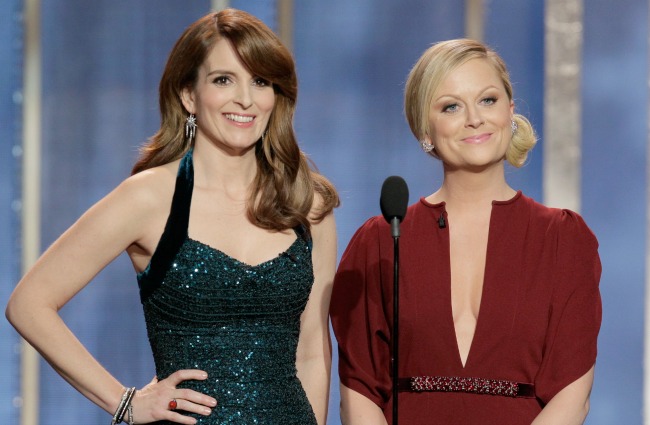 We know the nominees; now let's take a look at the full presenter list for the Tina Fey and Amy Poehler-hosted event. SPOILER: Pretty people will be present. ABC News gives us the full list of who will hit the Beverly Hilton stage.
Amy Adams

Jennifer Aniston

Kate Beckinsale

Jack Black

Adrien Brody

Bryan Cranston

Benedict Cumberbatch

Jamie Dornan

Robert Downey, Jr.

David Duchovny

Anna Faris

Colin Farrell

Colin Firth

Jane Fonda

Harrison Ford

Ricky Gervais

Bill Hader

Kevin Hart

Salma Hayek

Katherine Heigl

Katie Holmes

Kate Hudson

Dakota Johnson

Jared Leto

Adam Levine

Jennifer Lopez

Melissa McCarthy

Matthew McConaughey

Seth Meyers

Sienna Miller

Lupita Nyong'o

Clive Owen

Gwyneth Paltrow

Chris Pratt

Jeremy Renner

Paul Rudd

Meryl Streep

Channing Tatum

Lily Tomlin

Vince Vaughn

Naomi Watts

Kristen Wiig

Owen Wilson

Oprah Winfrey

Catherine Zeta-Jones
ABC News also says that Don Cheadle and Julianna Marguiles will present George Clooney with the Cecil B. DeMille Award. DOUG AND CAROL (and Cheadle) FOREVER. Although, the DeMille Award is a close second to the award Clooney nabbed last year: the coveted Poehler Award.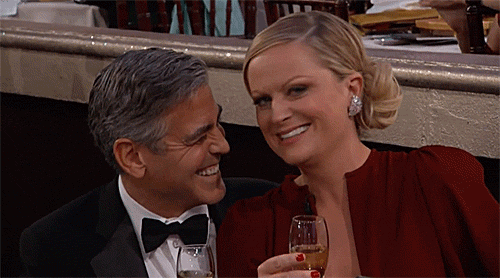 Source: ABC News