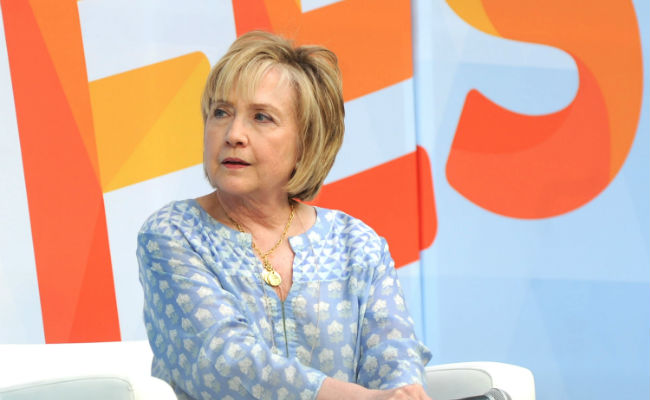 Hillary Clinton's latest endeavor will be as a producer for television alongside some illustrious company. The politician and Democratic candidate for president in 2016 is teaming up with Steven Spielberg to bring a book about women's suffrage to television.
Elaine Weiss' book 'The Woman's Hour: The Great Fight to Win the Vote' will be made into a TV show. According to The Hollywood Reporter reporter on Wednesday that the book, which was published in march, will be optioned into either a TV movie or a limited series. No writer has been signed up to adapt it, but Spielberg's Amblin Partners will shop the show around to a "premium cable or streaming platform."
Clinton, meanwhile, will executive produce alongside Darryl Frank, co-president of Amblin, and Justin Falvey, and Weiss. Clinton tweeted about the news on Wednesday and said she's excited to bring the project to life.
According to Reuters (via CNBC) the book sets the stage for the woman's suffrage movement nearly a century ago.
"The Woman's Hour," set in 1920, tells the story of the long crusade by American women to get the right to vote. It was published in March.

Clinton called it "both a page-turning drama and an inspiration for everyone, young and old, male and female, in these perilous times."
Clinton is also suppose to appear on Madam Secretary later this fall.
(via The Hollywood Reporter, Reuters)