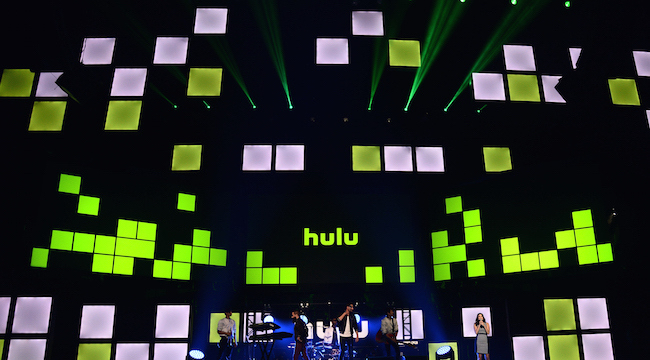 The backlash against binge-watching has officially begun, or at least that's what Hulu is hoping. In order to compete with Netflix and Amazon, the television streaming service is only going to release its original series on a weekly basis.
Yes, this includes The Mindy Project, according to AdWeek. The reasoning behind this model is to help build an audience for Hulu's original offerings. "We value the shared experience and the joy of the watercooler that is television. This will also allow us to get the shows out to our audiences faster, without waiting until full series completion," says Craig Erwich, Hulu's svp and head of content, at the Television Critics Association's summer press tour.
Hulu is doing this just as Amazon announced that is switching permanently to the binge-watching model, but after one of Amazon Studios' directors lamented that weekly viewing "provides a certain pleasurable anticipation" that's lost with binge-watching.
Pleasure anticipation to TV producers, or torture to the rest of us, which is how I felt during season 2 of The Mindy Project, where they dragged out Mindy and Danny finally getting together to good week after week.
Here's a summary of ever new show that Hulu is producing:
Hulu used its TCA day to tout its fall slate: the Amy Poehler-producer comedy Difficult People, starring Billy Eichner, which recently debuted; The Hotwives of Las Vegas, its Hotwives of Orlando follow-up (beginning Aug. 18); The Mindy Project, which is coming to Hulu after three years on Fox (Sept. 15); new comedy Casual, executive produced by Jason Reitman (Oct. 7) and RocketJump: The Show, which goes behind the scenes with Freddie Wong and his RocketJump team as they make their newest digital shorts.
(via AdWeek)