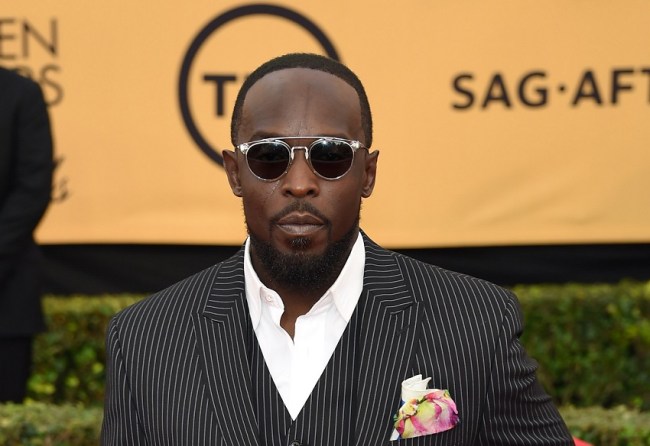 Fans of Eric Jonrosh have reason to rejoice today. IFC has announced a leading man for its new miniseries based on the fake author's fake novels. From the makers of The Spoils of Babylon, Will Ferrell and Adam McKay, The Spoils Before Dying will star Michael Kenneth Williams of Boardwalk Empire and The Wire. Here is the synopsis from IFC, which should be read while listening to a smooth jazz saxophone and enjoying a full-bodied red wine:
A pulp-noir murder mystery set in the seedy underbelly of Los Angeles' jazz scene, The Spoils Before Dying follows down-and-out pianist Rock Banyon (Michael Kenneth Williams) who becomes the prime suspect when his lead singer and occasional lover is found violently murdered in a car with another man. With the death of two people hanging over his head, Rock has only 72 hours to clear his name or fry in the electric chair. Determined to prove his innocence, Rock goes on an elusive quest for the truth that takes him into an abyss of sex, murder, love, betrayal, and of course, jazz.
Deemed "too risqué for the safe and sanitized living rooms of a 1950s postwar nation," The Spoils Before Dying will once again feature Ferrell as literary legend Jonrosh and his bottomless glasses of booze. No release date or additional cast have been announced, but production is officially underway. Your typical Jonrosh production features a star-studded ensemble of all kinds of disparate famous people, so casting announcements will be pouring in and hitting us in the jaw like a moderately priced, tannic Barbaresco. Get ready, 'roshers.