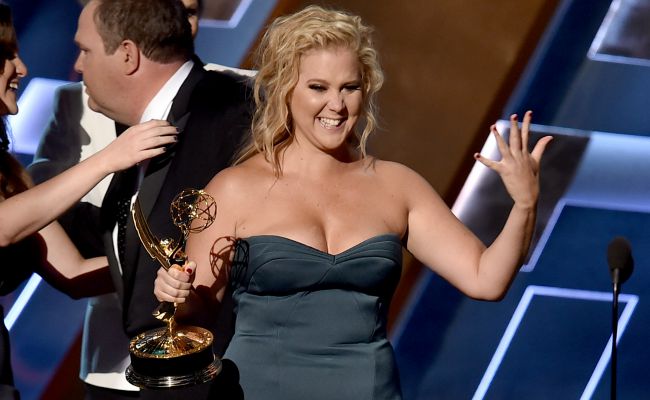 After stand-up comedian Kurt Metzger went on a Facebook tirade against rape accusations levied against another male comic, Inside Amy Schumer star Amy Schumer stepped in on Twitter. Not because she wanted to, necessarily, but due to the fact that journalists, fans and trolls wouldn't stop asking the Emmy-winning television and film personality for her take on Metzger's comments. After all, he'd served as a writer, producer, and occasional actor on her popular Comedy Central show since its debut in 2013. Perhaps she had something to say?
Turns out Schumer had plenty to tweet about, though in distancing herself from Metzger's outburst, she inadvertently suggested that Inside Amy Schumer's fifth season was no longer happening. "I didn't fire Kurt," she posted late Wednesday night. "He isn't a writer for my show because we aren't making the show anymore." This led to speculation of the program's demise until Schumer tweeted a few bits of clarification Thursday morning.
"Inside Amy Schumer is not cancelled. Comedy Central has provided us with a wonderful home and we couldn't be happier there. I am just touring," she explained. "I'm grateful Comedy Central is giving me this time to work on other projects." These "other projects" include the aforementioned stand-up tour (which consists of national and international bookings in massive stadiums) and a new book.
As for Metzger's status with the show (or lack thereof), Schumer didn't provide any more detail in her tweeted updates.