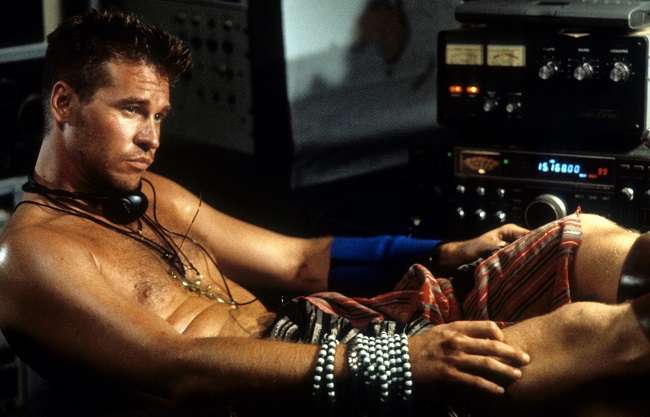 Yes, this is the most relevant image for any and all Island of Dr. Moreau news.
CBS is developing a TV series based on 1996's award-winning* tour de force The Island of Dr. Moreau, starring Marlon Brando and Val Kilmer. Okay, it's actually going to be based on the 1896 sci-fi classic by H.G. Wells, but let me have my dream.
Variety reports the series, titled Moreau and described as a drama, will be written and produced by Sleepy Hollow co-creator Phillip Iscove, with Frank Marshall and Robert Zotnowski also producing.
But this ain't your grandpappy's Dr. Moreau. Buried near the end of the article is a mention that the doctor is getting a gender swap:
Moreau will follow the "fiercely intelligent and fearless" Dr. Katherine Moreau, who expands the boundaries of medicine through revolutionary scientific experimentation and treatments in her privately funded island hospital.
Well now I especially want to see Val Kilmer doing his Dr. Moreau impression in this version.
No word on how this will affect the "X-Rated" film version being developed by Richard Stanley, the director who was fired three days into filming the 1996 The Island of Dr. Moreau, and who put on a dog mask to sneak onto the set after he was fired to watch everything fall apart. (Seriously.)
It goes without saying there will be plenty of people whargarbling about the gender change and making us lose faith in the sanity of the world. For those people, we have an apt GIF.
* Six Razzies.
(Via Variety)