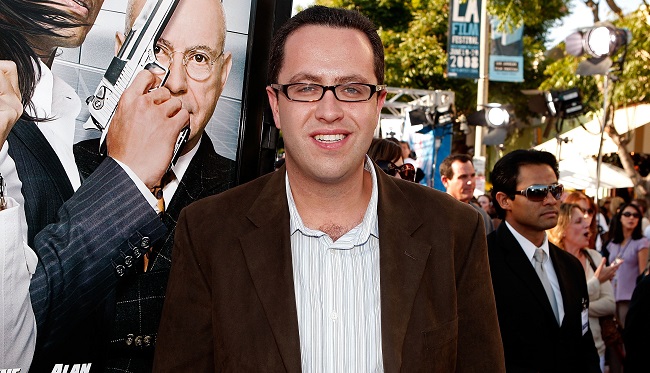 Earlier this month, Jared Fogle's attorney, Ron Elberger, dismissed claims that his client had engaged in paid sex with an underage girl, and had propositioned another franchise owner to sell her body in the ongoing child pornography investigation against the former Subway spokesman. However, following the news that Fogle will plead guilty to the charges against him, new information is lending credence to those former claims.
Newly released court documents state that Fogle did indeed solicit sex from minors in addition to knowingly receiving child pornography, according to the AP.
Documents released Wednesday by the U.S. attorney's office in Indianapolis say the 37-year-old Fogle faces one count of travel to engage in illicit sexual conduct with a minor and one count of distribution and receipt of child pornography.

Among the allegations in the document are that Fogle traveled to New York City to pay for sex acts with minors while he stayed in upscale hotels, and that he knowingly received child pornography secretly produced by the then-director of his charitable foundation.
TMZ is reporting that, with the plea deal, Fogle will serve at least five years in prison, so I guess it's a good thing he's built up a tolerance to slimy, barely edible lunch meat over the years because that's all he's gonna be eating for awhile.
Additionally, Fogle will have to pay $100,000 restitution to each of the 14 (!!!) victims, will be forbidden from possessing obscene materials or having unsupervised contact with minors, is required to participate in a sexual disorders program and register as a sex offender, as well as having his computers subject to random checks.