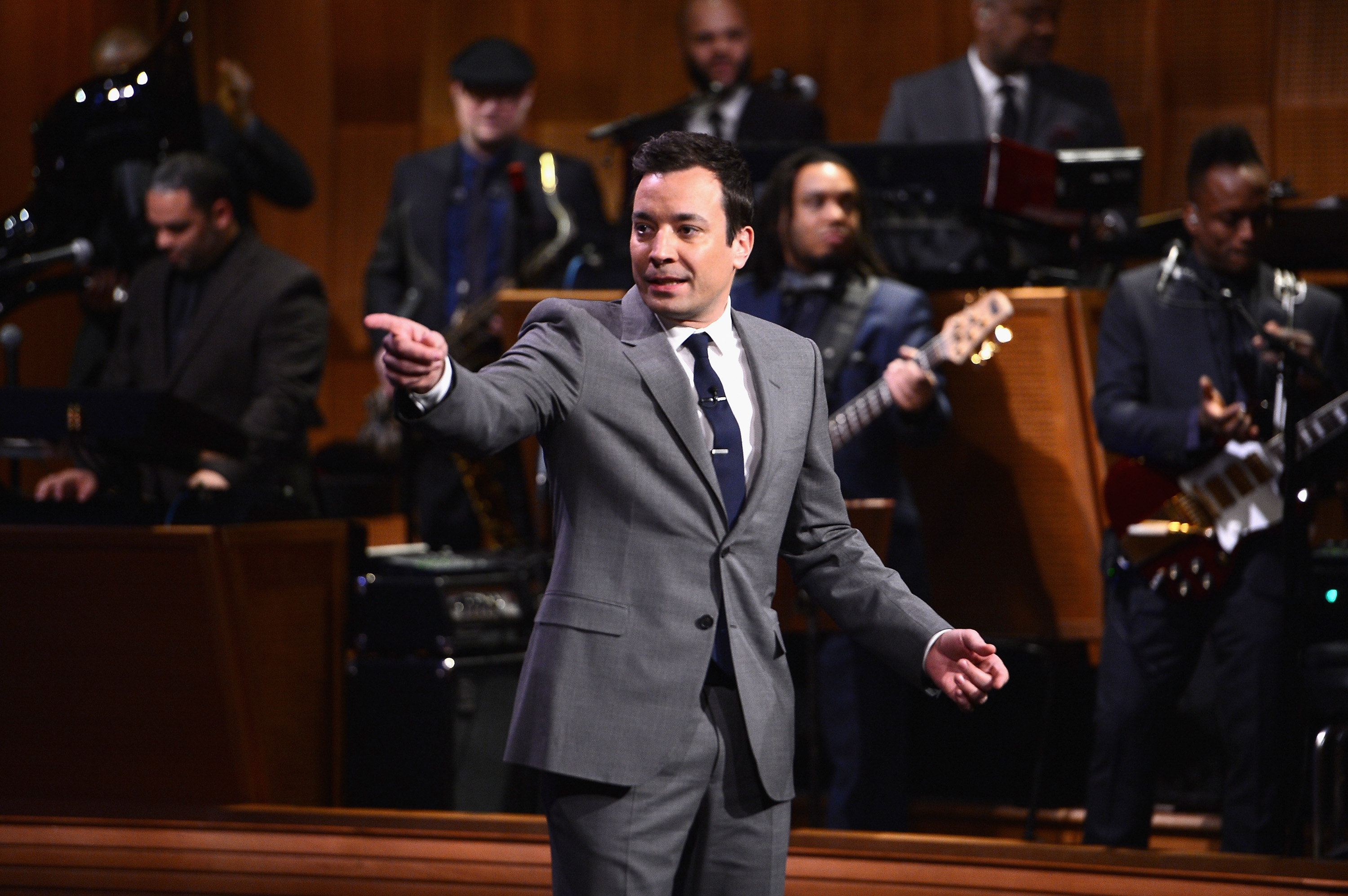 Last week, it was announced that Jimmy Fallon had canceled Friday's taping of The Tonight Show due to an unspecified family situation, and sadly, we now know why Fallon had to take the time off. On Saturday, his mother Gloria passed away with Fallon by her side. According to a spokesperson for the family,
"Jimmy Fallon's mother, Gloria, died peacefully on Saturday. Jimmy was at his mother's bedside, along with her loved ones, when she passed away at NYU Langone Medical Center in NYC. Our prayers go out to Jimmy and his family as they go through this tough time."
Fallon had gone to his mother's side after the news that she had fallen ill, with People's source adding that "Jimmy comes from a very close-knit family, and together with the rest of his loved ones they are by her side right now."
Fallon has been historically quite private with personal matters and his family life, but had expressed in the past that he was very close to his mother. He had tweeted back in June that "My mom and I were talking on the phone for the third time that day and she actually said, 'We don't talk enough.'"
It is unknown at this point how Gloria's passing will affect The Tonight Show schedule, but here's hoping Fallon can take the time that he needs to grieve this terrible loss.
(Via People)