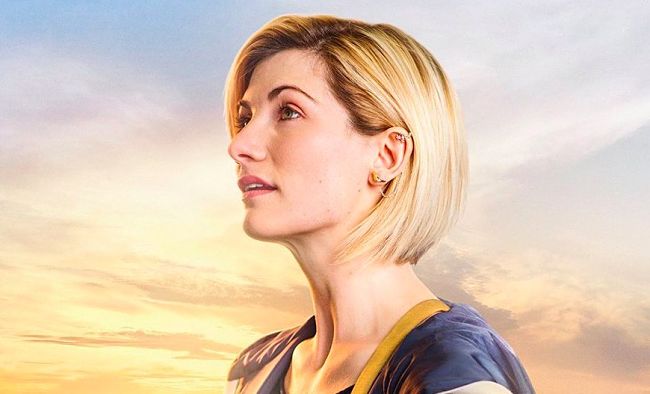 Jodie Whittaker, the first female Doctor, has only appeared in one episode of Doctor Who (the Christmas special "Twice Upon a Time"), but she's already making a positive impression. Her debut was met with an awestruck "brilliant," and during filming for an upcoming episode, Whittaker met with young fans who weren't even alive when Christopher Eccleston regenerated into David Tennant.
"Thank you so much Jodie Whittaker aka The Doctor for stepping out of her TARDIS for an amazing moment to speak to 2 of my kids," Doctor Who fan Jennifer Bulcock tweeted. "My daughter is so pleased she can dress up as the doctor & even had her hair cut the same as Jodie's. Cannot wait for the new series." She also showed a photo from the set of Whittaker outside the TARDIS.
The only thing missing is the suspenders.
When another fan shared their story of meeting Tom Baker (the fourth Doctor) and Sylvester McCoy (the seventh Doctor), who were both "lovely," Bullock replied, "We just chatted like old pals, to be honest she is from my area and she went to school with someone I know. She is SUCH an amazing woman and I can honestly say I know she will make a brilliant doctor. I have a few #Spoilers but I'm not giving anything away…" Let me guess: there will be Daleks.
(Via Twitter)