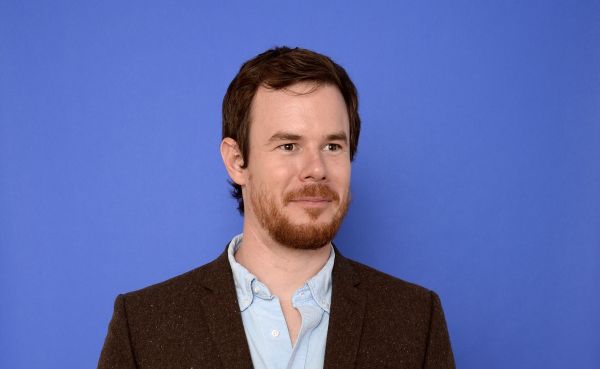 Joe Swanberg likes to keep 'em guessing, and I don't just mean in his capacity as a boxer of his harshest critics. The prolific filmmaker has crossed genres and styles over his many films, busting out of the so-called 'mumblecore' box into which his detractors attempted to place him during the late '00s. His early films LOL, Hannah Takes the Stairs, and Nights and Weekends focused on aimless postgrad types with hypernaturalistic dialogue, but in recent years, Swanberg has expanded his palette. He contributed the disturbing, excellent short "The Sick Thing That Happened to Emily When She Was Younger" to the horror anthology film V/H/S, and dabbled in the erotic-thriller form with 2013's decidedly under-appreciated 24 Exposures.
While Swanberg's upcoming Netflix series Easy appears to cover familiar territory for the director — Indiewire describes it as a "half-hour anthology comedy that will focus on Chicagoans dealing with love, sex, technology, and culture," which could mean anything but sounds like pretty classic Swanberg — his cast list is full of welcome surprises. For the rotating anthology cast, he's reuniting with past collaborators Orlando Bloom, Jane Adams, and Jake Johnson (all from Digging For Fire), and bringing on lots of new faces, some of them on the unexpected side. Gugu Mbatha-Raw, so excellent in Beyond the Lights, has joined the cast, as well as It-comic Hannibal Buress, fledgling star Dave Franco, podcaster extraordinaire Marc Maron, You're the Worst breakout Aya Cash, Orange Is the New Black's Michael Chernus, reliable talent Malin Akerman, and character actress Elizabeth Reaser.
It's a heavy cast for project that has the small-scale feel about it, but certainly an exciting one. Buress instantly makes everything he touches cooler (he's a highlight of Broad City), Cash was one of TV acting's greatest working talents last year, and Maron's bleak sitcom Maron has proved him to be a better actor than the WTF podcast might've suggested. With Netflix beefing up its backlog of original content all the time, it's easy to lose track of new releases, but this is one to keep an eye on.