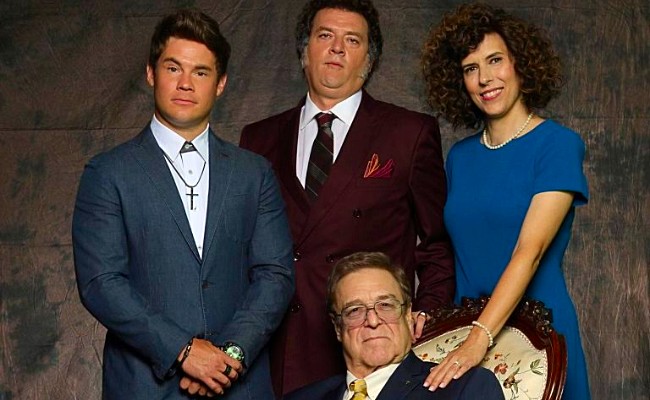 Danny McBride might be busy with the promotional tour for his and director David Gordon Green's new Halloween film, but that doesn't mean Kenny Powers himself is done with television. Not by a long shot, in fact, because the co-creator of the critically acclaimed Vice Principals is back with a new comedy series about televangelists. What's more, HBO just picked it up with a full season order and announced that, aside from McBride, the cast will include Edi Patterson, Adam DeVine, and none other than John Goodman.
Titled The Righteous Gemstones, McBride's latest will tell "the story of a world-famous televangelist family with a long tradition of deviance, greed, and charitable work, all in the name of the Lord Jesus Christ." Goodman, who's also leading the Roseanne Barr-less The Conners over at ABC, plays Eli Gemstone, the leader of the titular family. McBride, meanwhile, will play his eldest son Jesse, whom the release describes as the "heir to the throne" who "fancies himself a maverick in the ministry game."
Patterson plays Judy, Eli's daughter, who is "not offered the same opportunities within the church as Jesse and Kelvin because she's a woman." The aforementioned "Kelvin," meanwhile, is brought to life by DeVine, whose last name will no doubt have been turned into a joke at one point during the production. Kelvin is the youngest child of Goodman's Eli and considered "the edgy one" in the family.
The Righteous Gemstones also stars Cassidy Freeman, Tony Cavalero, Tim Baltz and Greg Alan Williams, though HBO has not indicated when it will premiere. Even so, now that McBride and company have had some fun with the American education system and a horror classic, roasting televangelism was the obvious next choice.
(Via Entertainment Weekly)